Zero Trust Access Management
Authenticate Everyone &
Access Everything – Your Way.
Go Beyond Legacy Solutions
we at GlobalDots hunt for the most cutting edge and relevant technologies out there.
Once tested and found qualified we bring you the most certified innovative products out there for every pressing use case.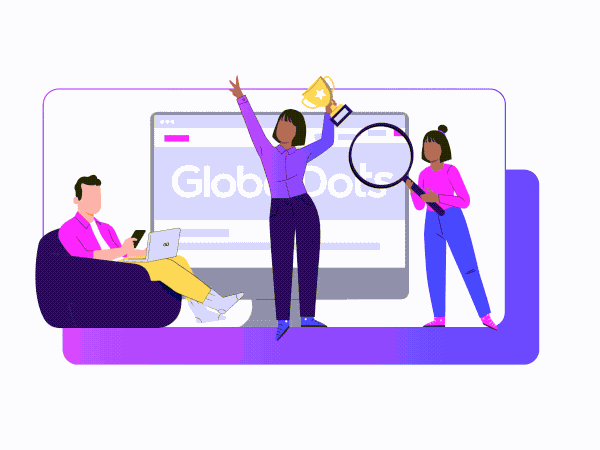 Effectively Apply Zero-Trust with These 4 Critical Factors
Access your SaaS applications and your internal applications from one, unified portal. Fully-hosted solutions with no VPN needed can further reduce workday friction.

Lifecycle / Directory Management

An integration with HR systems is crucial for preventing access by former employees, and for swift onboarding of new ones. Integrate your IAM solution with both cloud and on-premises directories to fully sync permissions with workforce.

Smart Multi-Factor Authentication

Adaptive MFA helps reduce credential stuffing and other attacks. It reduces unnecessary friction by being triggered only upon vital transactions or anomalous authentication requests.

Part with password lists and multiple, in-app user logins. Onboard your internal applications and 3rd party applications (office365, salesforce) so all user access is funneled via your authentication system.
Employee Productivity & Satisfaction
Zero-trust enables a fast, frictionless login and application access. This minimizes distraction and frustration throughout the workday, improving user experience and overall productivity.
One Portal, All Apps
Reduce administration overheads and improve productivity by creating one source of truth for user access. We'll help you publish your enterprise application gateway, making sure all your 3rd party and internal tools are accessible from a single gateway.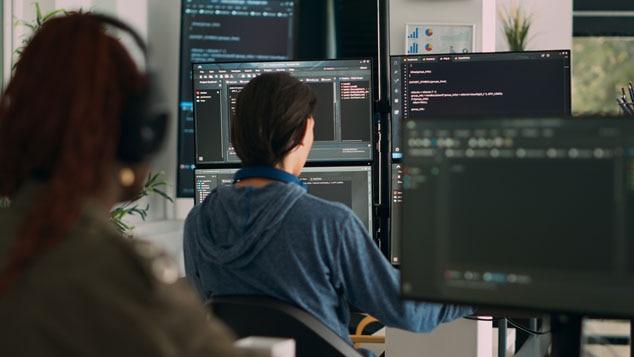 Goodbye VPN
Moving away from traditional access models has never been easier. Our solutions architects will help you plan and move all of your access from legacy VPN solutions to SSO, to further simplify your access governance.
Zero Maintenance
We deploy cloud-native solutions. Infrastructure upgrades are therefore invisible and application updates are rolled out with zero downtime to your access. Let someone else manage the platform so your organisation can focus on its core business, worry free.
3 Simple Ways to Start Implementing Zero Trust Security Today
Taking on a complete Zero Trust security transformation isn't something that most organizations can do overnight. Many companies require time to fully implement major network and security changes, but there are several simple steps you can take today to get started.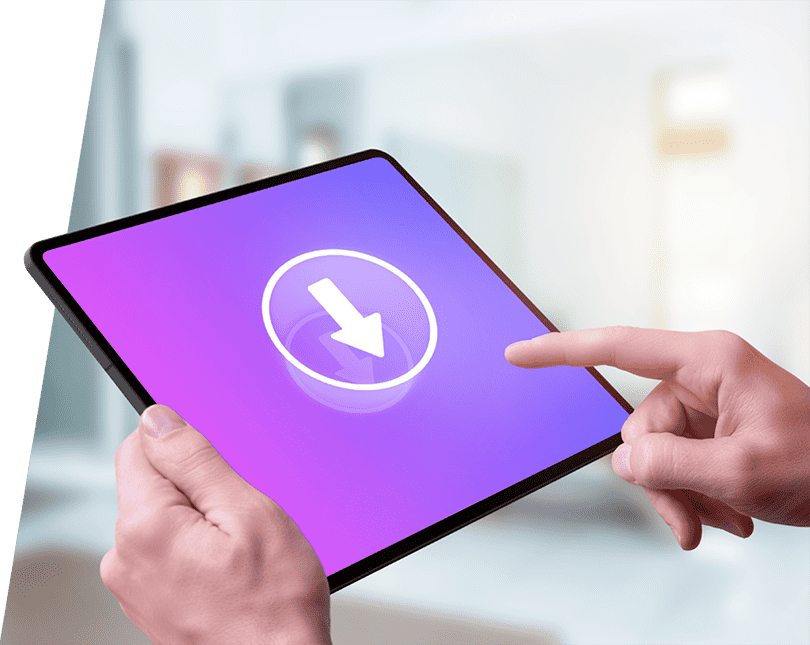 Can I switch between vendors if I'm not satisfied with one of them?

Yes, one of the main advantages of working with GlobalDots is that we have relationships with multiple vendors per solution category, so our customers can switch between vendors if they would like to. Moreover, we will proactively offer better vendors if we see the value for the customers in terms of features, capabilities or price.

How does GlobalDots keep up with the latest technologies in the market?

The people working at GlobalDots live and breath technology. We have relationships with all the cool startups and always seeking new vendors with innovative tech to offer to our customer base. We research and explore emerging technologies on a weekly and daily basis, we filter out the noise and focus only on the promising solutions we vetted that will bring the most value to our customers.

What does support look like when working with GlobalDots?

Our solutions architects, engineers and DevOps experts have hands-on experience with the solutions we resell and integrate. Our engineers work with you to resolve any issue to your satisfaction, and never leave you hanging. If needed, we'll be the ones to engage directly with the vendor, so you don't have to.
Stay Cloud-to-Date
The world of cloud changes quickly. Stay up-to-date with the latest trends & innovation, extensively explored in our resource library.
Cloud Workload Protection

On-Demand Webinar: CISO's Roadmap to Cloud Security Excellence

Today's CISOs face a daunting array of security threats. From ransomware and cloud misconfigurations to zero-day exploits and code vulnerabilities, the stakes have never been higher. Join our cloud security expert engineers for an enlightening webinar that delves deep into the state of cloud security in 2023. Learn about the best tools and practices that […]

Zero Trust Access Management

The fastest Zero Trust browsing & app access service

Welcome to our Solution Brief on Zero Trust, the future of cybersecurity. Our expert team at GlobalDots has prepared this to help you understand the key components of Zero Trust, and its role in securing modern business applications and data. Our Zero Trust solution covers all the critical components of ZTNA, including VPN replacement and […]

Zero Trust Access Management

Remote work & WFH Policies: FAQs Answered

We were recently approached by the press to provide some policy guidelines for companies adopting the hybrid or 100%-remote model. Truth be told, GlobalDots' legacy of remote work dates back to the surge of Skype. Yes, we've been working remotely for quite a while, so for us, the Pandemic didn't change much. It is this […]

Zero Trust Access Management

How to Keep Hackers Out of Your Distributed Environment

New normal, new challenges One of the outcomes of COVID-19 has been our newfound openness to remote work. According to a recent PwC survey, 41% of workers would now prefer their workdays to be fully remote, compared with 29% in January 2021, signaling the desire to work remotely is only ramping up. For cybersecurity teams, this new reality brings […]

Zero Trust Access Management

Adapting Security to Work Anywhere

"Working from home 2021″ marks a massive shift away from common workspaces in response to the global pandemic. There is no more working remotely or working from home, there is just working. The axiom, "work is what you do, not where you go" has never before been so true. The possibility for the workforce to be location independent […]

Zero Trust Access Management

Massive Campaign Targeting UK Banks Bypassing 2FA

On 14 July, 2020, Oliver Hough, a security researcher from Cyjax, published a report centered on a phishing campaign targeting banking customers in the United Kingdom, which evades two-factor authentication (2FA). On 16 December, 2020, researchers from the Global Threat Intelligence Team at WMC disclosed that they were tracking a threat actor who goes by the alias "Kr3pto". […]

Zero Trust Access Management

Why Phishing Attacks Increase on Holiday Seasons

Overview Phishing continues to be a major attack vector, and it's surprising just how many security incidents and breaches start with an employee clicking on a link in a carefully crafted phishing email (and sometimes doing the same with a not-so-well crafted phishing email — see this example). There's still a general perception that phishing attacks […]

Zero Trust Access Management

Remote Access Security: The Dangers of VPN

Millions of people worldwide are still working remotely to support shelter-in-place requirements brought on by the pandemic. For many workers, a remote workstyle is a preference that will likely become a more permanent arrangement. Enterprises have responded by expanding their use of VPNs to provide remote access to the masses, but is this the right choice for long-term access? Aside from enabling easy connectivity, […]