Identity & Access Management (IAM)
Frictionless, unified access governance for all your business applications.
Go Beyond Legacy Solutions
we at GlobalDots hunt for the most cutting edge and relevant technologies out there.
Once tested and found qualified we bring you the most certified innovative products out there for every pressing use case.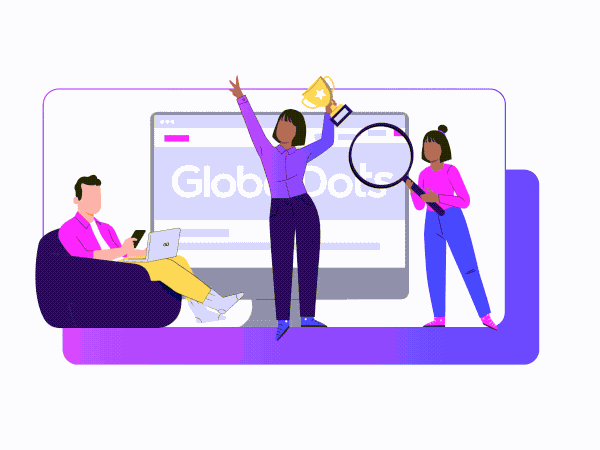 What Makes an Effective IAM
Wide Integration Catalogue

Your ideal solution integrates with most of your business applications using SAML or SWA, and offers API-based integrations for the rest. Syncing with employee directories (AD, LDAP, HR systems, G Suite, Office365 etc.) is crucial for timely granting and revoking of permissions.

Reduce friction with smart multi-factor authentication which is only triggered upon anomalous behavior. SSO becomes truly impactful when pre-including all applications used for daily work.

An enforceable security policy based on zero-trust and least-privilege principles can support the organization's compliance with common security standards, which is mandatory in IPO or M&A scenarios.

Employee Lifecycle Automation

Enable IT teams to implement workflow-like logics, triggered by changes in employee directories. This will allow permission-related procedures to automatically roll out upon onboarding, role changes, or offboarding.
Integration Experts
Leverage our experience to integrate every single application and completely eliminate in-app sign on. Receive custom integrations, including undocumented ones which require API work, or more common platforms like Gsuite, Office365, and HR systems.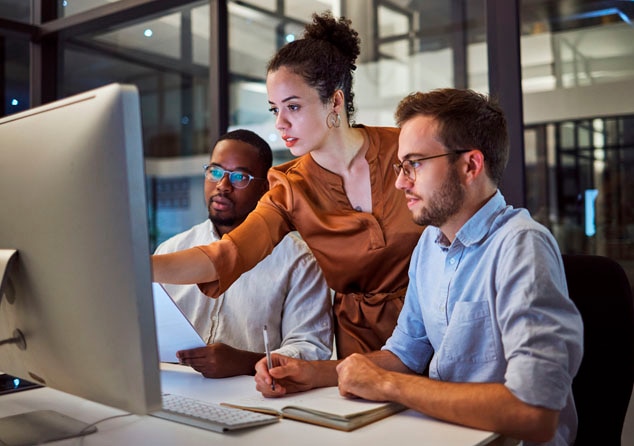 Compliance Enablers
Get an expert's touch in policy configurations, weaving all relevant best practices into your employees' daily operations. Peacefully head on to mergers and funding, ensuring compliance with common standards like ISO 27001, SOC2, etc.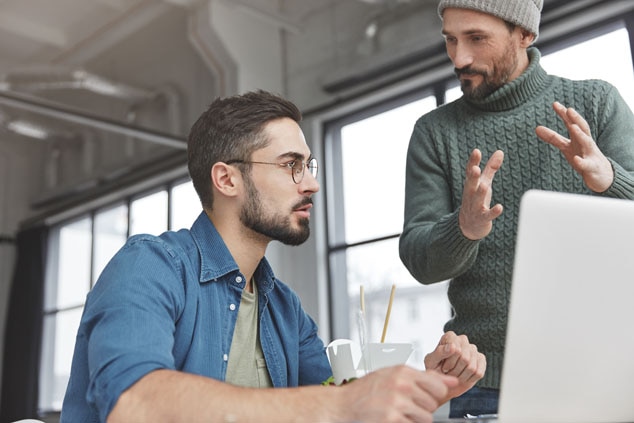 Smooth Onboarding
Launching or replacing an IAM solution can be stressful. Everything has to function flawlessly, otherwise angry emails will start pouring in. As most vendors have only basic support centers, having an expert partner to walk you through can shorten adoption time by 50%.
Certified Partners
As part of the Okta Ozone community, we always know what's coming up. Communicating directly with vendor product teams, we are able to influence their roadmaps based on our customers' needs.
Move Beyond Passwords
IAM is the first and foremost gatekeeper of today's working environments – one place to manage passwords and permissions to reduce both UX friction and potential breach damage. Its 3 pillars are identification, authentication, and authorization, which together make up the access journey. Therefore, no wonder that 70% of security leaders identify IAM as essential for a Zero Trust strategy. However, some axioms which shaped "mainstream" IAM are quickly running out of date. In this eBook, we invite you to rethink the very core of the entire concept of user identity: The password.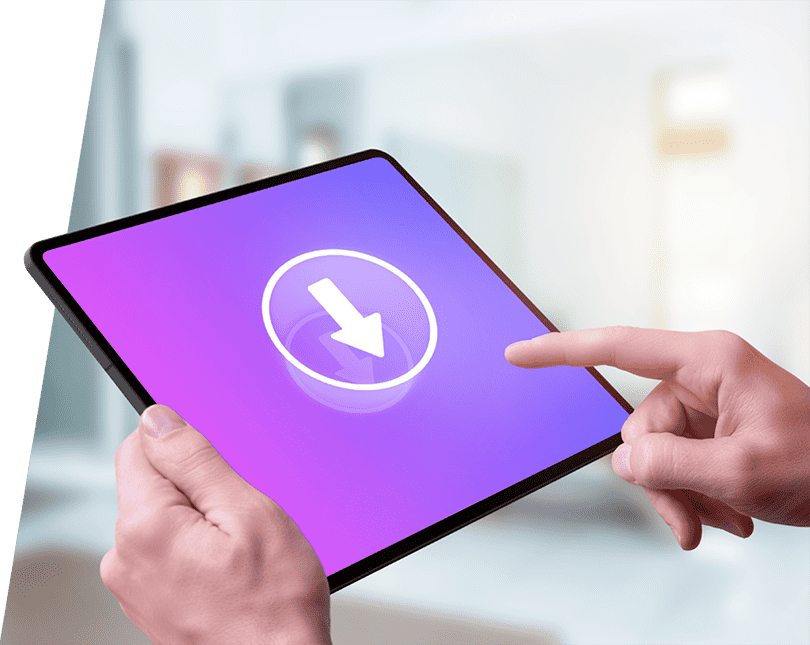 It's time to get rid of passwords!
What are the core components of an Identity & Access Management solution?

Identity & Access Management (IAM) solutions have lots of capabilities to help manage employees access to enterprise applications in a secure and simple manner. The main components range from Single Sign-On (SSO) and Multi-Factor Authentication (MFA) to passwordless add-ons and automation of employee onboarding, role changes and offboarding from the company.

What types of integrations should an Identity & Access Management solution have?

Identity & Access Management (IAM) solutions should integrate with Active Directory (AD) or LDAP services, HR systems, email providers and most popular enterprise apps, including SaaS apps like Salesforce, Hubspot or Cloud Service Providers like AWS or Azure, etc.

Where do Identity & Access Management solutions fit as part of the Zero Trust security strategy?

Identity & Access Management (IAM) solutions are the foundation of Zero Trust security. In order to provide access to employees based on their role and location, you need to first manage their identities in a centralized place, allowing them to authenticate once and provide access to enterprise apps based on their authorized privileges. Typically you start the IAM journey with SSO and MFA, providing unified IAM solution, and go up the stack to contextual-based access policies or adaptive policies based on the user's behavior.
Stay Cloud-to-Date
The world of cloud changes quickly. Stay up-to-date with the latest trends & innovation, extensively explored in our resource library.
Identity & Access Management (IAM)

Embark on Your Cloud Security Journey with GlobalDots CNAPP and its New CIEM Capability

Imagine being the captain of a vast space station, floating in the endless cosmos. Your station is filled with various facilities, each serving its unique purpose, and inhabited by astronauts, each following their own set of rules. Without a proficient system to manage these rules, chaos could reign. An astronaut might accidentally enter a restricted […]

Identity & Access Management (IAM)

Long-Term LastPass Breach Sounds Alarm For Static Credentials

LastPass' password management service has introduced millions of users to the convenience and security of unique passwords. Across mobile and browser, LastPass promises a near-passwordless experience for millions of individuals and over 100,000 businesses. However, recent news threatens to drop a bombshell on credential-based security. The Year-Long LastPass Dual Breach In August 2022, LastPass released […]

Customer Identity & Access Management (CIAM)

It's time to get rid of passwords!

In addition to being outdated, passwords create frictions and hassles for workflows, teams, and users. We enable the complete elimination of passwords, securely and with an optimal user experience – by implementing the latest IAM & CIAM innovative solutions. We are using a technology called FIDO2 (Fast ID Online) Authentication – new passwordless authentication method that relieves credentials […]

Identity & Access Management (IAM)

GlobalDots Partners With Transmit to Make Passwords Extinct

As we rely more and more on online services, managing passwords becomes increasingly challenging. Compromised passwords lead to account takeovers, which pose existential threats to customer-facing businesses. Account takeovers led to an estimated $11.4 billion in losses in 2021, caused mostly by compromised passwords. GlobalDots, a cloud innovation leader, partners with Transmit Security, a leading […]

Customer Identity & Access Management (CIAM)

How To Implement Passwordless Authentication: A Step by Step Guide

Login details are criminals' favorite type of data, as they allow complete impersonation of a legitimate user on your system. By successfully compromising an account, an attacker becomes a wolf in sheep's clothing, appearing completely innocuous until they launch their attack. One of the most common consequences of cracked credentials is a data breach, the […]

Identity & Access Management (IAM)

Myths About Credential Phishing You Can't Ignore

While ransomware, securing the cloud, and sprawling IoT vulnerabilities are keeping our CISO's up at night, credential phishing is a consistent threat, plaguing their employees. Credential Phishing is the practice of stealing user ID/email address and password combinations, by masquerading as a reputable or known entity or person in email, instant message, or another communication […]

Identity & Access Management (IAM)

Infographic: Identity Automation Impact & Case Studies

75% of the IT work related to the employee lifecycle can be automated. For 56% of the organizations, this is the #1-priority workflow automation to implement. In the infographic below you'll explore:

Identity & Access Management (IAM)

2022: The Year End-User Accounts Go Passwordless

Why Passwordless, Why Now? Advances in technologies pose new dangers online as more people use devices to do their shopping and finances. The remote work era pedaled, further extending technology adoption, so growing concerns regarding security and new methods are more valid than ever. Progress comes with leaving behind obsolete methods to improve efficiency and […]