Cloud Web Application Firewalls (WAF)
Up-to-Date Protection from Tomorrow's Zero-Day Attacks.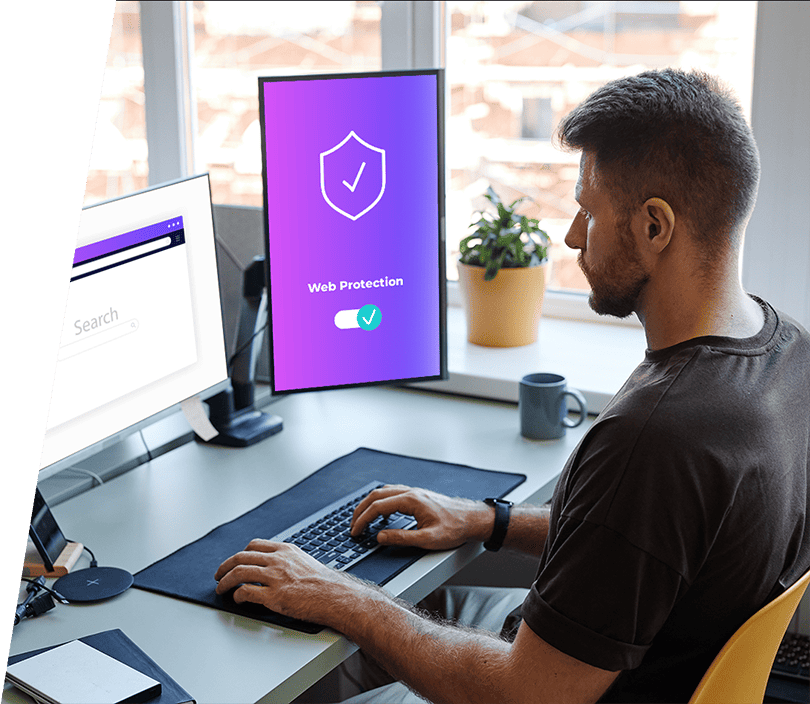 Go Beyond Legacy Solutions
We at GlobalDots hunt for the most cutting edge and relevant technologies out there.
Once tested and found qualified we bring you the most certified innovative products out there for every pressing use case.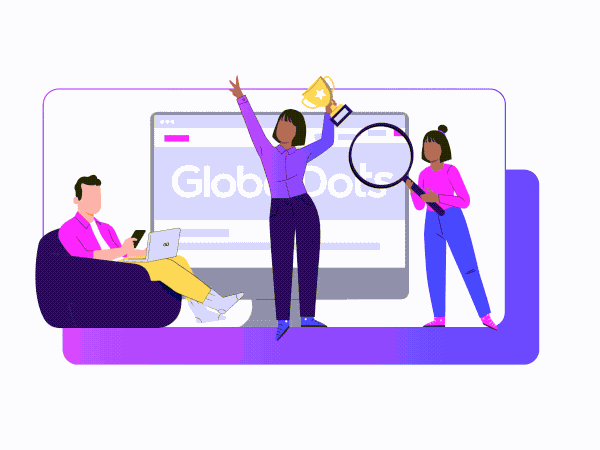 What Makes an Effective WAF
Cloud-based WAF automatically scans and learns your application logic, e.g via spider or crawler which fully integrates with the policy editor, to enable the automatic creation of policies.

Up-to-date WAF converges detection policy enforcement, granularly associating each mode per an application's component, so monitoring of suspicious activity is simultaneous with countering proven intrusion attempts.

Cover all software security threats relevant to you from OWASP's shortlists and WAFEC. To learn which threats are relevant to your business, consult our security experts.

Protect web assets against various threat vectors, both network and application based. WAF can be extensible to integrate with additional security protections such as API, DDoS and Bot mitigation solutions.
Ongoing Relevance
Cover the full arc of threats relevant to your web application, and focus on those with real damage potential. Our experts are always up-to-date with the evolution of threats and have developed best practices from hundreds of cases.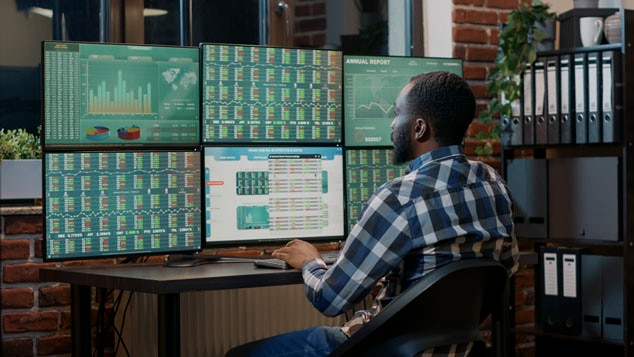 Expert Customization
We customize and configure your WAF to fully answer your threat map and minimize false positives. They will redo this with every major change to your assets to ensure ongoing protection and productivity.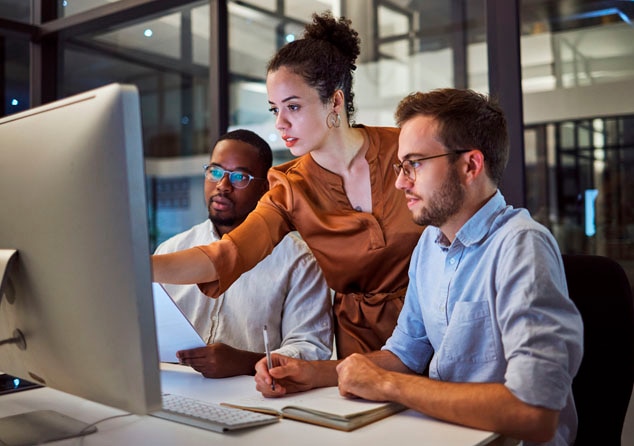 Compliance with Ease
Be easily compliant with PCI – we promote solutions with state-of-the-art automated reporting and policy enforcements, and will configure your WAF to do so effectively.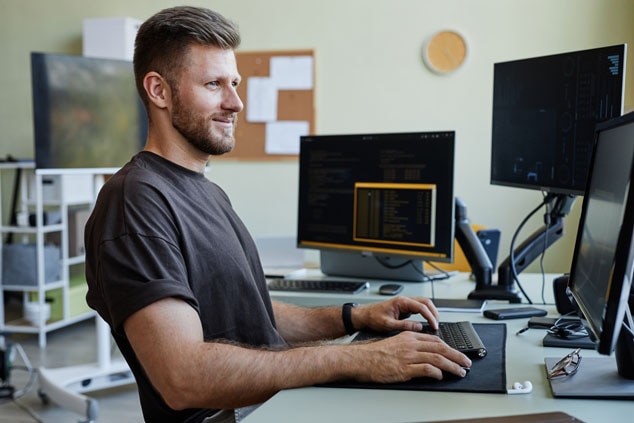 Beyond WAF
Protect all your web endpoints in one place. Discover a whole world of cutting-edge web security solutions in our mindfully-curated portfolio.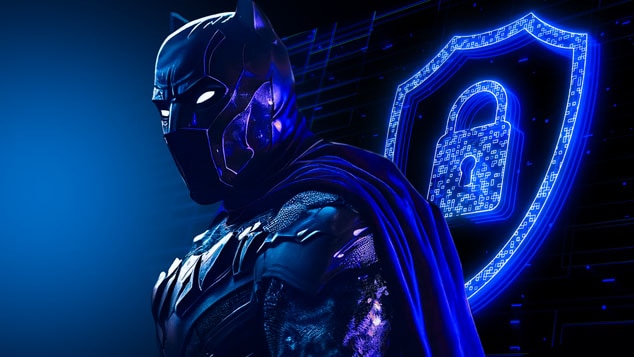 WAFs have been around for decades. What are the critical features of an optimal WAF?

First, you want to ensure using a Cloud-based WAF which can scale up or down as your traffic pattern changes. The WAF should also include AI/ML capability analyzing large amounts of data in order to minimize false positives and false negatives. Last, the WAF engine should be up-to-date and flexible so customers can custom it based on their unique use-case.

Are there any advantages of getting both WAF and CDN from the same provider?

Yes, although it's not mandatory. From networking and performance perspectives, if the CDN deliver the traffic and scans it for application vulnerabilities on the same server, it should reduce the overall response time of the app and improve the user experience.

What analyst reports are available to evaluate different WAF providers?

Both Gartner and Forrester issue yearly reports on the leader vendor in the WAF space. We work with all the major players in this space and can compare and contract between all of them to get the most optimal WAF solution for your use-case.
Stay Cloud-to-Date
The world of cloud changes quickly. Stay up-to-date with the latest trends & innovation, extensively explored in our resource library.
Webinar: Safer, Smarter – Cloud WAF 2.0 (Hebrew)

Cloud transformation is an opportunity to implement a WAF that fits your new, agile IT infrastructure. Appliance-based WAF, or a migrated one, is insufficient for 2021's security challenges. However, many organizations are concerned that the current range of Cloud WAFs is insufficient for their needs. Starting today, this concern belongs in the past. In this […]

Web Application Security Best Practices

The area of Web Application security is a growing concern for enterprise organizations. Half of all attacks are directed at web applications and that rate is increasing. In this article we analyze mos

Cloud WAF: Overview and Benefits

The fundamental difference between the regular, on-premises, WAF and cloud-based WAF is how they're deployed. Read on to learn about cloud WAF benefits, and key considerations business owners face whe

Mirai Botnet vs Dyn – The Attack that Brought Down Half of US Internet

Mirai Botnet vs Dyn – The Attack that Brought Down Half of US Internet

WAF Makes Attackers Bark, Not Bite

WAF Makes Attackers Bark, Not Bite

Announcing New Anti-Fraud Tool to Detect, Categorize and Bust Fraudulent Activity

Online fraud is destroying customer trust and corroding revenue. Data from the Federal Trade Commission show the full extent of today's problem: fraud losses in the US rose to $5.9 billion in 2021, an increase of 436% from 2017. Further research conducted by PWC shows that it's not just individuals being duped by these global […]

An expert's analysis: Here's what we need to build a better IoT

Eduardo Rocha, Senior Solutions Engineer at GlobalDots, contributed a guest post to BuiltIn, the online community for startups and tech companies. In the article, he outlined his approach for creating an IoT infrastructure that is both durable and secure. Here are some of the main takeaways: 1. The IoT industry has seen a steady growth over the past […]

The definitive guide for a complete SOC solution

Bad actors succeed when organizations are not prepared or if they treat their cybersecurity with an "it won't happen to me" mentaillity. These two are exactly what hackers look for when either trying to extort a business or when targeting one for any other purpose. Integrating a complete SOC solution (whether in-house or outsourced) into your business […]

How DDoS Works: Beginners Guide

Distributed Denial of Service (DDoS) is usually performed by bombarding the targeted computer or resource with unnecessary requests to overload systems and prevent some or all legitimate requests from being completed. The traffic overloading the target in a DDoS attack comes from a variety of sources. This option effectively makes stopping the attack by blocking […]

It's time to get rid of passwords!

In addition to being outdated, passwords create frictions and hassles for workflows, teams, and users. We enable the complete elimination of passwords, securely and with an optimal user experience – by implementing the latest IAM & CIAM innovative solutions. We are using a technology called FIDO2 (Fast ID Online) Authentication – new passwordless authentication method that relieves credentials […]

The recent OpenSSL patch release – risks & opportunities for GlobalDots' partners

Simple SIEM Optimization Tips to Improve Your Cybersecurity Readiness.

Whitepaper: Why Workforce IAM Cannot Replace CIAM — Built for Customers

IAM and CIAM are distinctly different. One fundamental difference between managing customer and employee account access? Control. Companies manage and limit the devices employees use. But customers expect the freedom to log in with any device they choose. So if you try to meet customer needs with IAM instead of CIAM, multi-device support becomes your […]

The New Ways Cyber Criminals are Attacking Travel Companies

Cyber breaches seem to make headlines every day, with Uber, InterContinental Hotels Group and Marriott International among the major travel brands to have recently fallen victim to attackers. Whether it's a multinational corporation or a small startup, no travel company is immune to the threat of cybercriminals and fraudsters. Travel and leisure is one of […]