Customer Identity & Access Management (CIAM)
Centralized internet-scale security solutions enabling a safe, frictionless customer experience and minimum time-to-market to precede competition.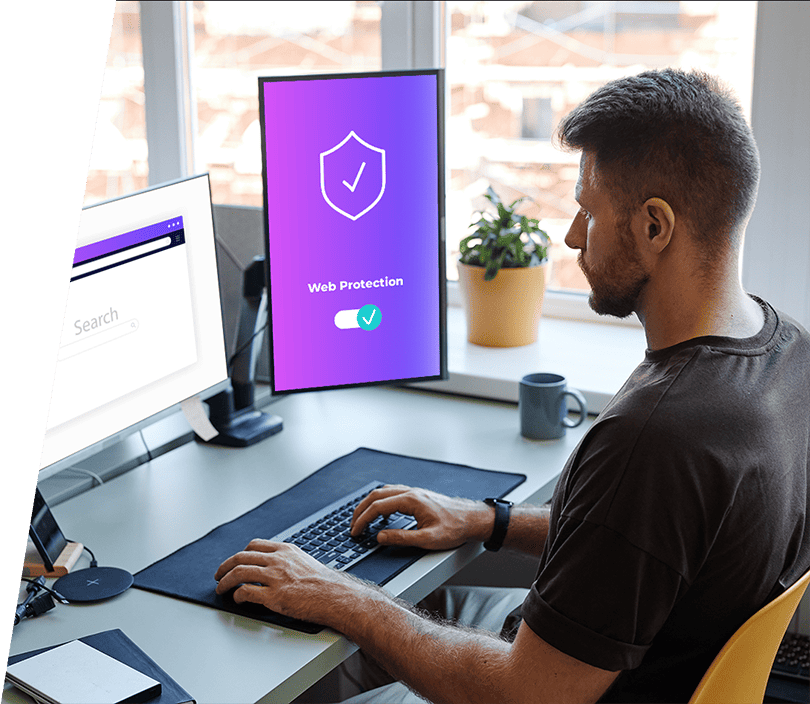 Go Beyond Legacy Solutions
We at GlobalDots hunt for the most cutting edge and relevant technologies out there.
Once tested and found qualified we bring you the most certified innovative products out there for every pressing use case.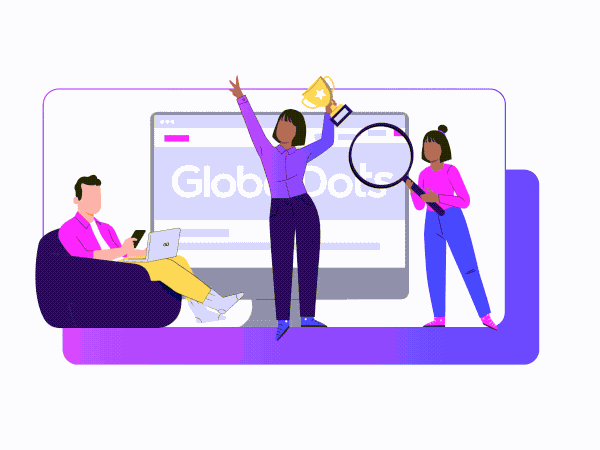 What Makes an Effective CIAM Solution
New passwordless authentication methods relieve credentials for device biometrics (fingerprint, face or voice recognition) that are never shared externally. Account activities are faster than ever, and ATO risk is eliminated.

Eliminate step-up with authentication methods that combine "something you have" and "something you are" in one single action (like voice recognition on a registered device) allowing to replace the traditional 2FA login in an unlocking-like experience.

Consolidate user identity management onto a centralized directory across business units and multiple geographies around the world, leaving behind the complexity and high-cost of managing multiple disparate identity management solutions.

Link any set of applications with one username, one password, and one session to allow seamless UX for your users, utilizing readymade integrations with CRM apps like Salesforce, Zendesk and more.
Frictionless UX
Give end-users a seamless, secure app experience across devices using CIAM capabilities like SSO, MFA and social login, while you build personalized experiences according to each end-user's data to get the most out of each visit.
Centralized Management
Collecting omnichannel user information into a centralized management system eases the managing of access and credentials of end-users across devices, websites and mobile apps while staying compliant according to security standards.
Speed-to-Market
Allow developers to focus on creating business value by releasing more functionality and capabilities to production faster, by offloading CIAM in the trusted hands of an up-to-date solution.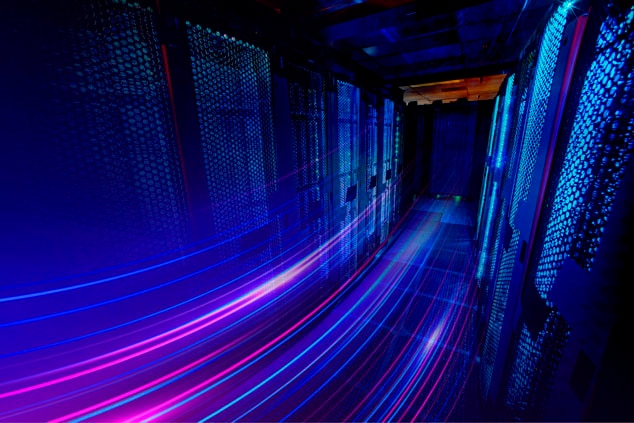 Developer-Friendly Security
Developers can flexibly apply smart identity protection when building an app, integrating multiple apps, looking to add account takeover protection, and building new platforms.
Bye Login, Hi Unlock: Biometric FIDO2
Biometric authentication leverages Web Authentication APIs (WebAuthN) according to the FIDO2 protocol. This allows the complete elimination of usernames, passwords, and the costly operation behind them. Check out the whitepaper for detailed charts and scenarios along the user journey.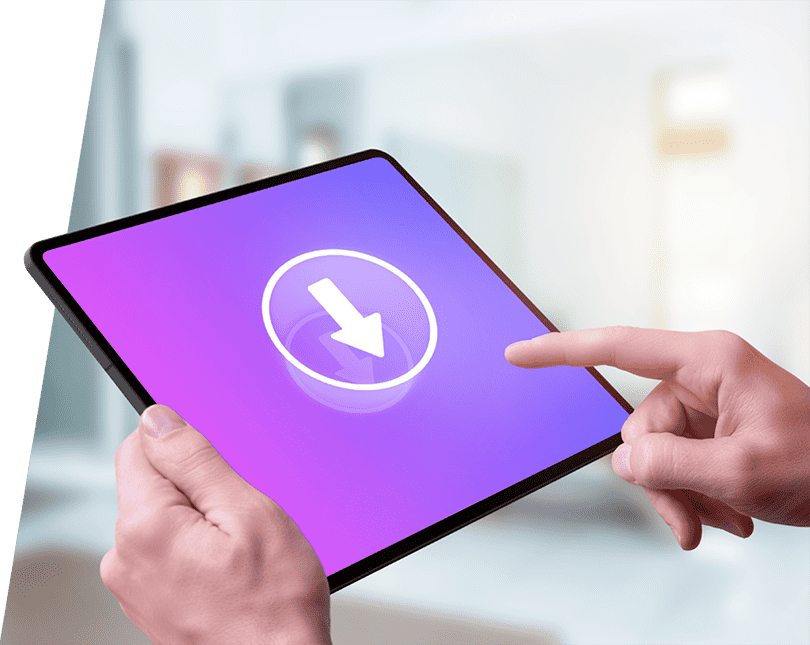 It's time to get rid of passwords!
Can I switch between vendors if I'm not satisfied with one of them?

Yes, one of the main advantages of working with GlobalDots is that we have relationships with multiple vendors per solution category, so our customers can switch between vendors if they would like to. Moreover, we will proactively offer better vendors if we see the value for the customers in terms of features, capabilities or price.

How does GlobalDots keep up with the latest technologies in the market?

The people working at GlobalDots live and breath technology. We have relationships with all the cool startups and always seeking new vendors with innovative tech to offer to our customer base. We research and explore emerging technologies on a weekly and daily basis, we filter out the noise and focus only on the promising solutions we vetted that will bring the most value to our customers.

What does support look like when working with GlobalDots?

Our solutions architects, engineers and DevOps experts have hands-on experience with the solutions we resell and integrate. Our engineers work with you to resolve any issue to your satisfaction, and never leave you hanging. If needed, we'll be the ones to engage directly with the vendor, so you don't have to.
Stay Cloud-to-Date
The world of cloud changes quickly. Stay up-to-date with the latest trends & innovation, extensively explored in our resource library.
It's time to get rid of passwords!

In addition to being outdated, passwords create frictions and hassles for workflows, teams, and users. We enable the complete elimination of passwords, securely and with an optimal user experience – by implementing the latest IAM & CIAM innovative solutions. We are using a technology called FIDO2 (Fast ID Online) Authentication – new passwordless authentication method that relieves credentials […]

Whitepaper: Why Workforce IAM Cannot Replace CIAM — Built for Customers

IAM and CIAM are distinctly different. One fundamental difference between managing customer and employee account access? Control. Companies manage and limit the devices employees use. But customers expect the freedom to log in with any device they choose. So if you try to meet customer needs with IAM instead of CIAM, multi-device support becomes your […]

How To Implement Passwordless Authentication: A Step by Step Guide

Login details are criminals' favorite type of data, as they allow complete impersonation of a legitimate user on your system. By successfully compromising an account, an attacker becomes a wolf in sheep's clothing, appearing completely innocuous until they launch their attack. One of the most common consequences of cracked credentials is a data breach, the […]

Announcing New Anti-Fraud Tool to Detect, Categorize and Bust Fraudulent Activity

Online fraud is destroying customer trust and corroding revenue. Data from the Federal Trade Commission show the full extent of today's problem: fraud losses in the US rose to $5.9 billion in 2021, an increase of 436% from 2017. Further research conducted by PWC shows that it's not just individuals being duped by these global […]

An expert's analysis: Here's what we need to build a better IoT

Eduardo Rocha, Senior Solutions Engineer at GlobalDots, contributed a guest post to BuiltIn, the online community for startups and tech companies. In the article, he outlined his approach for creating an IoT infrastructure that is both durable and secure. Here are some of the main takeaways: 1. The IoT industry has seen a steady growth over the past […]

The definitive guide for a complete SOC solution

Bad actors succeed when organizations are not prepared or if they treat their cybersecurity with an "it won't happen to me" mentaillity. These two are exactly what hackers look for when either trying to extort a business or when targeting one for any other purpose. Integrating a complete SOC solution (whether in-house or outsourced) into your business […]

How DDoS Works: Beginners Guide

Distributed Denial of Service (DDoS) is usually performed by bombarding the targeted computer or resource with unnecessary requests to overload systems and prevent some or all legitimate requests from being completed. The traffic overloading the target in a DDoS attack comes from a variety of sources. This option effectively makes stopping the attack by blocking […]

The recent OpenSSL patch release – risks & opportunities for GlobalDots' partners

Simple SIEM Optimization Tips to Improve Your Cybersecurity Readiness.

The New Ways Cyber Criminals are Attacking Travel Companies

Cyber breaches seem to make headlines every day, with Uber, InterContinental Hotels Group and Marriott International among the major travel brands to have recently fallen victim to attackers. Whether it's a multinational corporation or a small startup, no travel company is immune to the threat of cybercriminals and fraudsters. Travel and leisure is one of […]

A CISO's Essential Guide to API Security

Learn how to reduce the business risk of API attacks – and maximize the value of digital innovation. APIs are the entry point to your organization's most critical data and services. Their protection is crucial to reduce risks, maximize program value, and generate growth. In this guide, we take a close look at the special […]

SIEM Optimization tips to Improve Your Cybersecurity Readiness

Simple SIEM Optimization Tips to Improve Your Cybersecurity Readiness.

The Common Cybersecurity Mistakes that Devastate Businesses

Cybercrime investigation is an arduous process that experts should perform because the consequence of doing it incorrectly can be devastating.

Why SMBs Are A Prime Cybersecurity Target

Data breaches and stolen information are a regular occurrence in the business world today, with SMBs at almost constant risk of attack. In fact, as mentioned in the 2021 SMB IT security report by Untangle, 43% of cyber-attacks target small businesses, with attacks continuing to increase year by year. This is causing huge issues for […]