SD-WAN & SASE
The Future of Enterprise Networking is Now
Go Beyond Legacy Solutions
we at GlobalDots hunt for the most cutting edge and relevant technologies out there.
Once tested and found qualified we bring you the most certified innovative products out there for every pressing use case.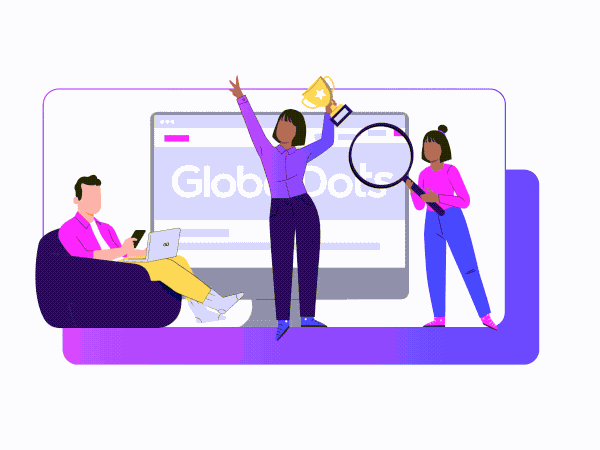 SASE Features You Should Care About
Advanced Security as a Service

Appliance-based security stacks cannot connect remote users. SASE delivers a unified security standard to all enterprise edges, including built-in access governance, IPS, next-gen firewalls & secure web gateways to support remote work from anywhere, at any time.

A robust backbone guarantees maximum speed, simplicity, and continuity of connection – when provider POPs worldwide are spread where your users are.

Experience 1-day, hardware-free branch setups and instant connectivity for remote users for unfettered business expansion, anywhere in the world.

Real-Time Optimization & Repair

Self-repair and traffic routing optimization capabilities reduce your maintenance costs while preventing downtime or latencies for your users and critical workflows.
Network Agility
Deliver optimized networking and strong security to all locations, applications, and users regardless of where they are. Simplify and accelerate resource provisioning.
Streamlined Security & IT Collaboration
Manage all networking & security features and policies in a single interface, using a common terminology, and gain deep visibility into network and security events.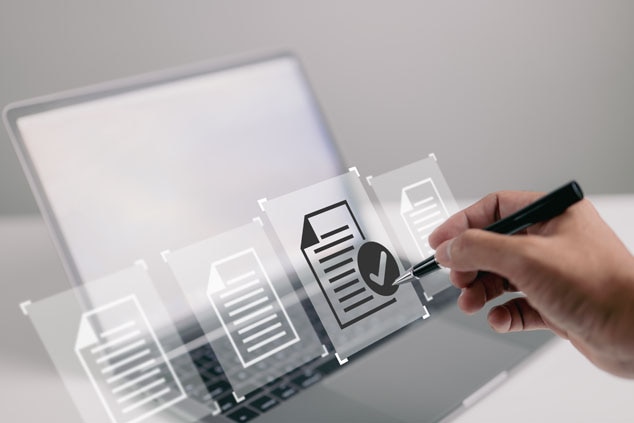 Zero Maintenance Effort
Lose the grunt work to maintain on premises infrastructure. Physical topology, redundancy, scaling, sizing, and upgrading is dramatically reduced.
Cost Reduction
Reduce infrastructure TCO by simplifying and consolidating your network and security stack, parting with hardware maintenance and software updates.
SASE: The Future of Enterprise Networking is Now
Most networking and security solutions today are still painfully incompatible with a cloud-centric business ecosystem. Secure Access Service Edge (SASE) fuses enterprise network and its security layer into a single, cloud-based platform. Think of it as network-plus-security-as-a-service. SASE well-demonstrates the holistic, innovation-driven approach applied into GlobalDots' every project. We therefore explored this trend and its implications on the future of IT & security architecture.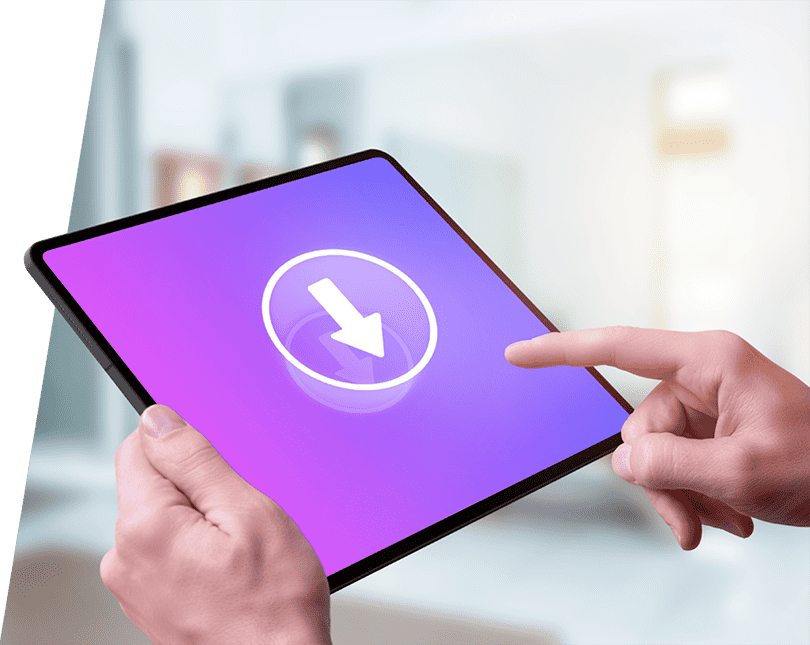 Can I switch between vendors if I'm not satisfied with one of them?

Yes, one of the main advantages of working with GlobalDots is that we have relationships with multiple vendors per solution category, so our customers can switch between vendors if they would like to. Moreover, we will proactively offer better vendors if we see the value for the customers in terms of features, capabilities or price.

How does GlobalDots keep up with the latest technologies in the market?

The people working at GlobalDots live and breath technology. We have relationships with all the cool startups and always seeking new vendors with innovative tech to offer to our customer base. We research and explore emerging technologies on a weekly and daily basis, we filter out the noise and focus only on the promising solutions we vetted that will bring the most value to our customers.

What does support look like when working with GlobalDots?

Our solutions architects, engineers and DevOps experts have hands-on experience with the solutions we resell and integrate. Our engineers work with you to resolve any issue to your satisfaction, and never leave you hanging. If needed, we'll be the ones to engage directly with the vendor, so you don't have to.
Stay Cloud-to-Date
The world of cloud changes quickly. Stay up-to-date with the latest trends & innovation, extensively explored in our resource library.
SD-WAN and SASE

Watch: SASE helps AMF Group to boost performance & security while reducing TCO

"Thanks to GlobalDots' agile and efficient cloud-native innovation, we now have more than a dozen sites connected in various locations in Italy and around the world". Through this case study, Enrico Fietta, IT Manager at AMF Group, explains how GlobalDots helped the organization to boost performance, improve its security posture, and reduce TCO with SASE. […]

SD-WAN and SASE

You'll Need Zero Trust, But You Won't Get It with a VPN

Properly implemented, a zero trust architecture provides much more granular and effective security than legacy security models. However, this is only true if a zero trust initiative is supported with the right tools. Legacy solutions, such as virtual private networks (VPNs), lack the capabilities necessary to implement a zero trust security strategy. Zero Trust Security is […]

SD-WAN and SASE

4 Ways Where Remote Access VPNs Fall Short

The Global Content Delivery Network (CDN) market is expected to grow by $42.4 billion between now and 2032.

SD-WAN and SASE

Case Study: GlobalDots Cuts Complexity & Cost For a Top University with SASE

Located in Tokyo, Waseda University is one of Japan's top private institutions of academic research and higher learning. Classes were once conducted primarily in-person; the teacher's whiteboard was one of the most useful learning aids. Network downtime had almost no impact on the students' quality of study, but Waseda University had already noticed the benefits […]

SD-WAN and SASE

Case Study: GlobalDots guarantees a Japanese manufacturing giant secure WAN & remote access worldwide

Reliability is one of the leading challenges to global networks. Throughout the last few decades, companies have been forced to juggle reliability, speed, and security. Topcon, faced with connectivity issues and complexity, turned to GlobalDots to take back control. Since 2013, Topcon has been meeting societal challenges surrounding healthcare and infrastructure, providing equipment and services […]

SD-WAN and SASE

SASE vs. SD-WAN: A Quick Guide

New technologies have a wicked tendency to pile up. With cloud solution categories now emerging on a weekly basis, the result of bringing them into your estate is usually more complexity and confusion. But sometimes, a single new technology allows us to rid a bunch of old ones in a snap. SASE pretends to be […]

SD-WAN and SASE

What is SASE? Your 2021 Definitive guide

Pronounced 'sassy', SASE (Secure Access Service Edge), is a terminology first proposed by Gartner. While there are many definitions of SASE, it can be simply said to be a network architecture that combines the capabilities of SD-WAN with network security functions and delivers it as a service delivered via the cloud. What is SASE used […]

SD-WAN and SASE

SASE vs. Zero Trust: Your Definitive Guide

In a world of quickly-expanding cloud traffic, SASE has emerged as the clear choice for ensuring a proactive security posture and consistent protection against emerging cloud-native threats. SASE also gains popularity for converging security and speed – a potent combination which helps realize the potential of the cloud. Read more in our guide "How to […]

SD-WAN and SASE

Solution Brief: Secure Access Service Edge (SASE)

Increase performance, cut network TCO. Step into the world of enterprise network and security as a cloud-based service. Discover how fast & easy you can upgrade your SD-WAN or MPLS into a hardware-free, growth-ready, and cost-effective solution. This solution brief includes top features, capabilities, and benefits. Fill out the form to get your copy.

SD-WAN and SASE

SASE: The 1-Day Route to Zero Trust

Most networking and security solutions today are still painfully incompatible with a cloud-centric business ecosystem. Secure Access Service Edge (SASE) fuses enterprise network and its security layer into a single, cloud-based platform. Think of it as network-plus-security-as-a-service. SASE well-demonstrates the holistic, innovation-driven approach applied into GlobalDots' every project. We therefore explored this trend and its […]