Managed DNS
Performance, Availability, and Precision as a Service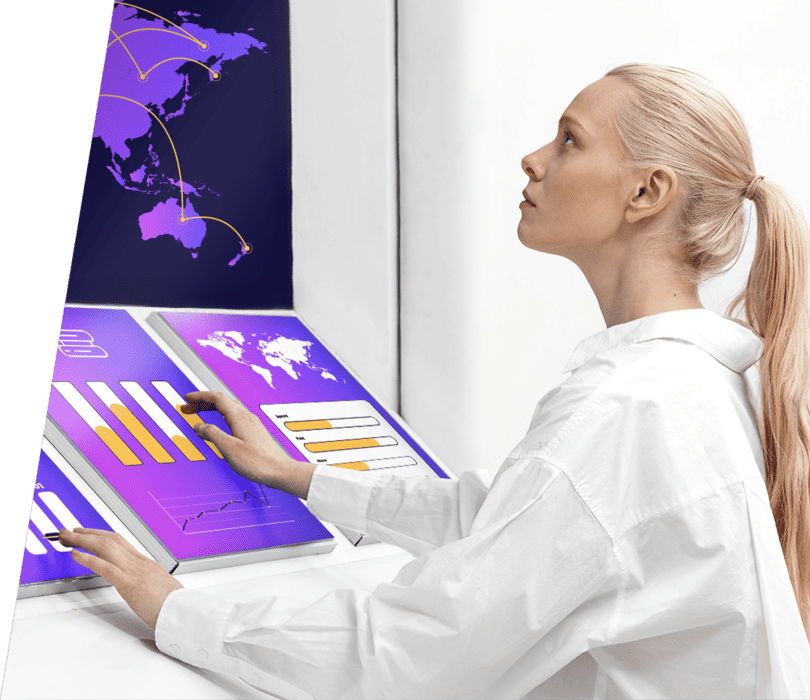 Go Beyond Legacy Solutions
we at GlobalDots hunt for the most cutting edge and relevant technologies out there.
Once tested and found qualified we bring you the most certified innovative products out there for every pressing use case.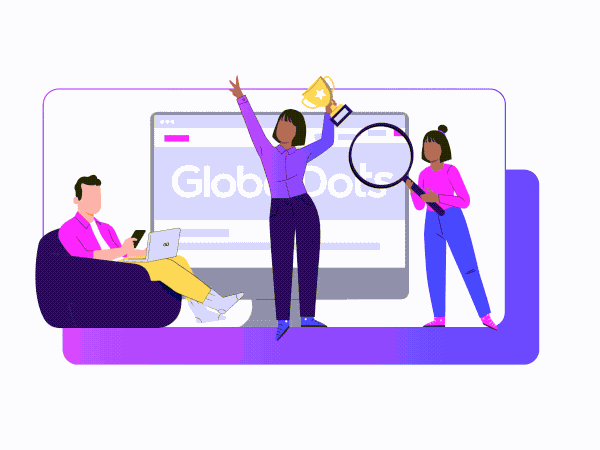 Get the Most out of Your DNS
A Premium DNS Solution must resolve lookups in just a few milliseconds, no matter where your query is from. If speed is part of your brand story, then Route 53 is where it all starts.

Precision for Traffic-Steering

Advanced traffic steering capabilities ensure optimized resource utilization and power consumption, but also the fastest user experience, even at the largest scales.

If your DNS is indeed premium and utilizes Route 53, expect a leap in DNS Traffic when it's deployed, as traffic won't time out anymore during lookups, even from exotic areas.

It's not premium unless it includes Dedicated DNS, Dual/Multi DNS, API-first Architecture, DDI, and Mainland China DNS.
Customer Experience
It's easy to get lost in the saturated, elusive market of Premium DNS. We help you choose and configure a solution to considerably speed up end-user requests compared to your current provider, all the way from whole seconds to milliseconds.
SEO Performance
Improve your SERP ranking and get more organic traffic due to enhanced performance & availability allowed by Premium DNS. We'll help you exhaust every paid-for feature to maximize its contribution to your search engine visibility.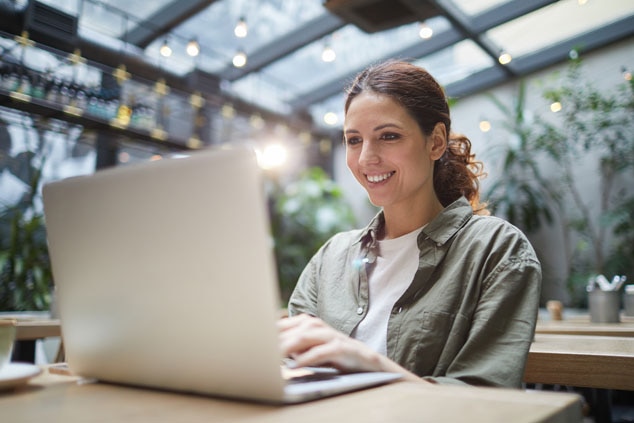 Business Continuity
Insure your web assets and brand reputation from malicious incidents like DDoS. As market experts, we will make sure to gear you with a complete solution, combining performance and security.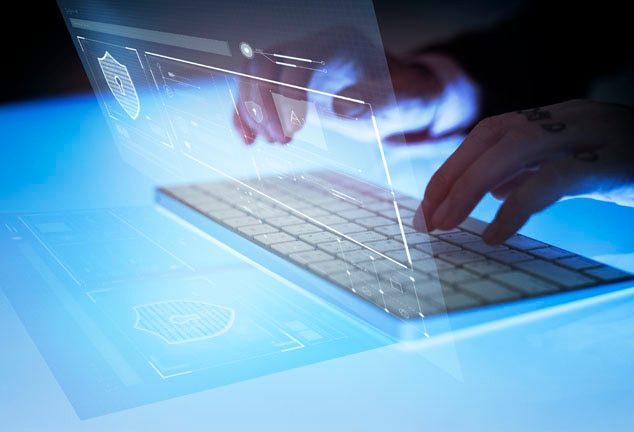 Future-Proof Operations
Taking a holistic look at your business, we equip you with a premium DNS that can be managed in harmony with your existing or planned architecture: via APIs only, Terraform or Pipelines.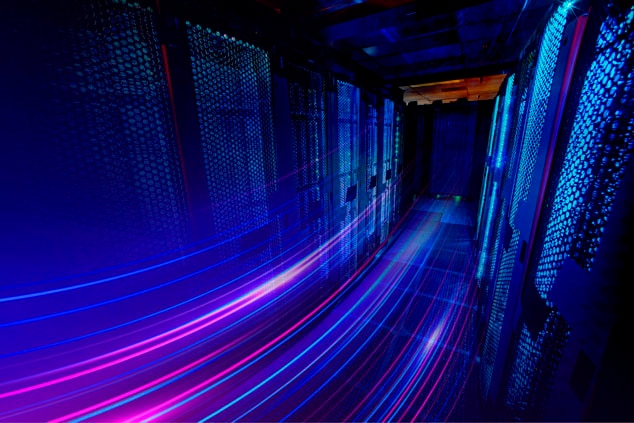 Is DNS Your Security Achilles Heel?
This white paper explains how attackers take advantage of recursive DNS and provides best practices you can follow to mitigate the risks.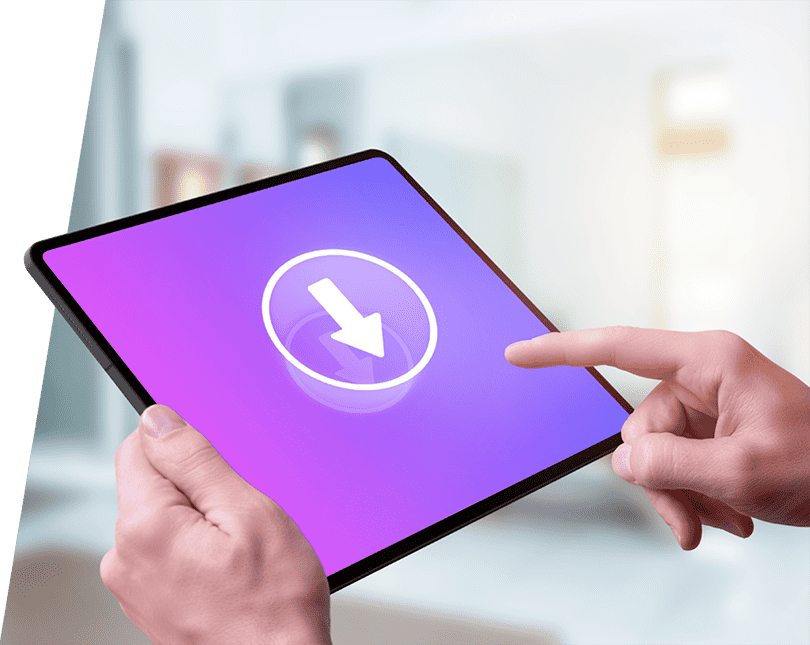 How will I know which of all the premium DNS features I need?

Before choosing and implementing a Premium DNS we scope all your current and planned needs, starting with the public, managed DNS portion of your assets. Then, based on your technical requirements, we may recommend – or not – additional Premium Features.

Can I pay only for the Premium DNS features I need?

Packages are usually feature-fixed. However, it is our job to help you exhaust every feature for better performance. We also keep in touch post-implementation to recommend additional features as the need arises, such as advanced traffic steering.

If it's premium, can I go with a basic package?

Even basic Premium DNS setups provide access to many exceptionally valuable Features. We help you to integrate these right from the start, and to configure it in a way which might save the need for a more costly plan.

Who do I go to for support? GlobalDots or the DNS provider?

GlobalDots has a world-class Team of DNS experts. It will be GlobalDots assisting you throughout the scoping, the implementation, the fine tuning, and the maintenance of your Premium DNS product. This goes far beyond what the vendor would entitle you to under normal circumstances, and this is how we keep 100+ happy DNS Customers worldwide.
Stay Cloud-to-Date
The world of cloud changes quickly. Stay up-to-date with the latest trends & innovation, extensively explored in our resource library.
Managed DNS

Downtime is Pricy, Solution isn't: How to Stay Out of DNS Outages

The recent global DNS outages, with the latest addition of Facebook-Instagram-WhatsApp, are a call to transform your approach to DNS solutions. In this webinar, we explore whether cloud-borne environments are really fail-proof and how businesses can use the most advanced cybersecurity methods and DNS solutions to minimize their risk of server failures, code misconfigurations, DDoS […]

Managed DNS

Webinar: Stay Out of Outages – The BCP Element Now One Talks About

The onslaught of recent outages at major infrastructure providers like Fastly, Cloudflare and Akamai, reminds us of the importance of a holistic business continuity strategy that leaves nothing to chance. Yes, that includes often-overlooked web protocols like DNS. Learn about the DNS strategies that can increase uptime on this webinar, featuring our friends at NS1. […]

Managed DNS

Facebook Will Happen Again: DNS Outages and Interconnected Systems

Last week's massive outage on the Facebook-Instagram-WhatsApp ecosystem left many of us puzzled and concerned: How did our entire social communication (and news source for many) become so dependent in a single, non-regulated conglomerate? How come this conglomerate can fail over a seemingly-trivial reason such as DNS? And what are the dangers of our over-reliance […]

Managed DNS

Ebook: DNS Best Practices to Proactively Protect Against Malware

Proactively protecting your company against malware, ransomware, and phishing at the DNS control-point, as opposed to retroactive triage and remediation, simply makes sense. A cloud-based solution is ideal given ease of configuration and deployment, limiting exposure time and ensuring 100% compliance across all branches, employees, and devices on your network near instantaneously. However, layering an […]

Managed DNS

Is DNS Your Security Achilles Heel?

With the constant drumbeat of news reports about security breaches, cyber security is hardto ignore. Organizations understand that they need comprehensive solutions that prevent,detect, and respond to security threats. They often implement multiple layers of securitycontrols to protect their IT systems.Yet gaps remain. Many organizations have a blind spot when it comes to the Domain […]

Managed DNS

Designing DNS for Availability and Resilience Against DDoS Attacks

Fast DNS provides organizations with an authoritative DNS service to connect end users withtheir websites and other applications. While much attention is paid to performance, organizationsoften overlook the importance of availability and resilience for DNS—especially against DDoSattacks that seek to disrupt the service and prevent end users from connecting. Akamai designedFast DNS to remain available […]

Managed DNS

DNSSEC: The Key to a Modern Cybersecurity Posture

Achieving and maintaining a comprehensive cybersecurity posture is critical for modern enterprises. In this article we discuss  how organizations can use DNSSEC to protect themselves from DNS cyber at

Managed DNS

What is DNS Hijacking and Mitigation Methods

DNS hijacking attacks have become widespread. In this article we discuss DNS hijacking attacks and how you can mitigate them.

Managed DNS

The Advantages of Using Cloud-Based DNS in Modern Business

The Advantages of Using Cloud-Based DNS in Modern Business