Bot Mitigation & Anti-Fraud
Outsmart Attackers, Increase Conversions.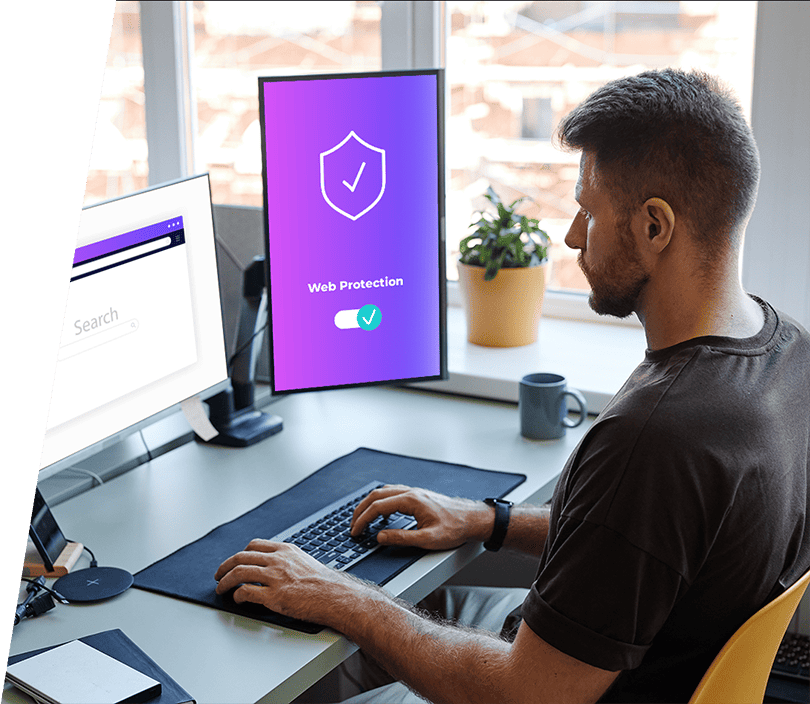 Go Beyond Legacy Solutions
we at GlobalDots hunt for the most cutting edge and relevant technologies out there.
Once tested and found qualified we bring you the most certified innovative products out there for every pressing use case.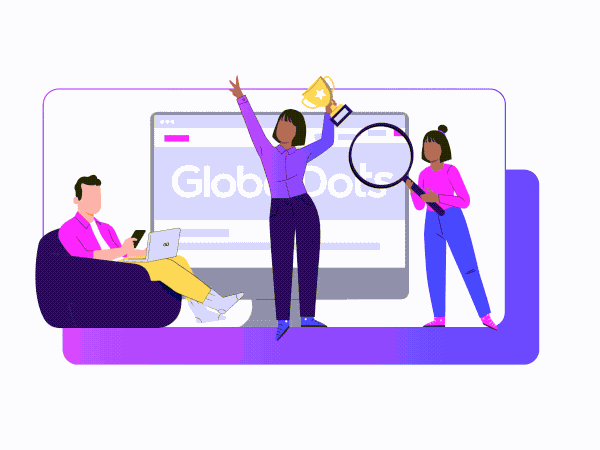 Behavior-Based Fraud Detection

Using big data analysis to detect fraudulent intent based on unique telemetry like mouse movement, finger swipes and keystrokes, and apply automatic measures against malicious actors before they cause harm.

Easy deployment of a real-time device identifier service that utilizes advanced signal collection and ML algorithms to understand visitors to your site by assigning a unique ID to each device.

Professional anti-fraud experts which saw multiple attack methodologies in multiple verticals can help you leverage their case study experience to close in advance those vulnerabilities you don't know about.

Attackers get smarter every day, and new solutions emerge accordingly. Only those who closely track the industry can point out new solution to upgrade and simplify your protection.
Encourage Conversions
CAPTCHA and other end-user challenges interrupt the user experience flow with friction and failures. Adopting behavioral anti-fraud reduces security friction by making login, checkout, and authentication seamless for known, returning users and devices.
Protect Brand Reputation
Stay away from the news and preserve user loyalty. Keep your site fraud-free and protect user PII and payment details, even against the most sophisticated attackers.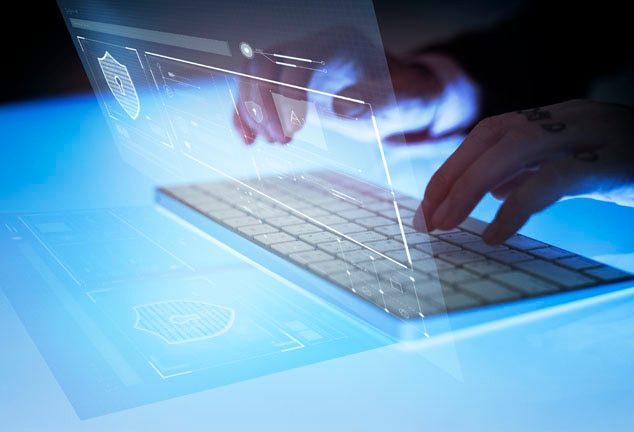 Leverage Collective Experience
As advanced attackers retool, supervised and unsupervised ML observes new attack techniques, mitigates them and shares its new immune memory across the customer base.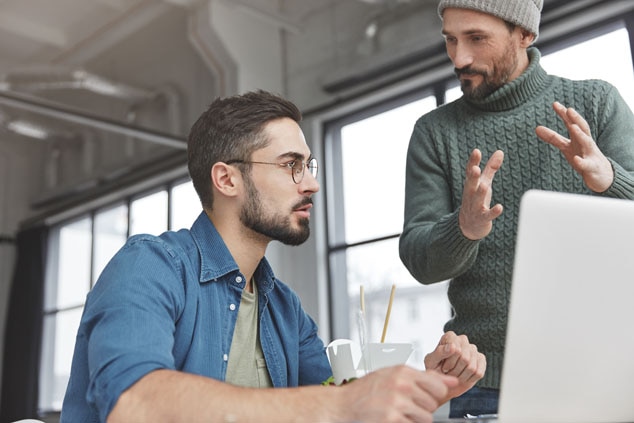 Walk with Experts
Never worry about running out-of-date. Enjoy a fully managed service, acting as an extension of your security and fraud teams, with minimal integration or upgrading effort on your side.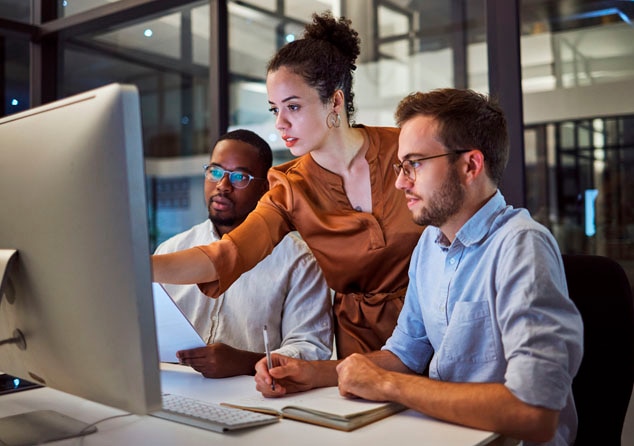 How to Evaluate a Solution for Bot Management & Mitigation
An approach with improved bot detection and advanced bot responses at the core is the new recommended best practice for an anti-fraud strategy of any web-based businesses. This eBook will help you choose the best bot management solution for your business, facing today's overflow of possibilities.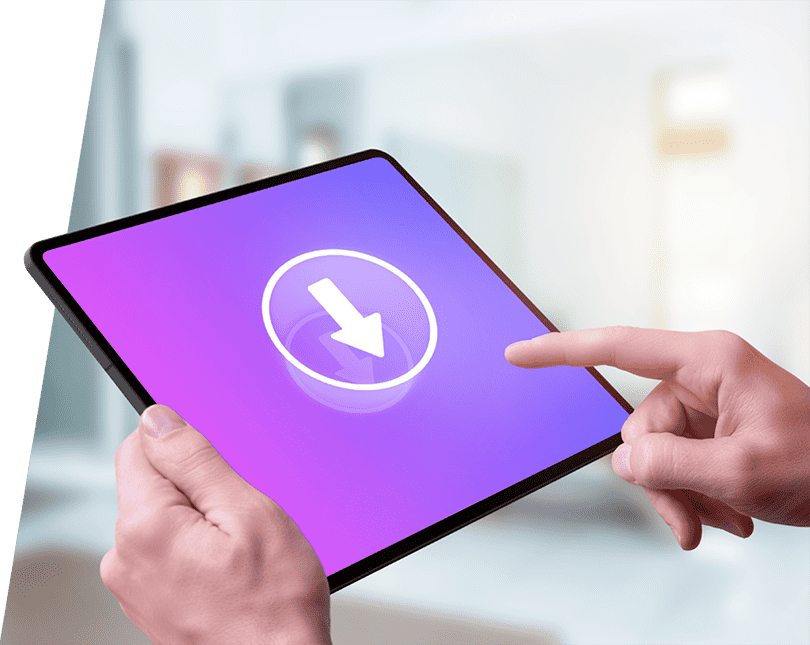 Stay Cloud-to-Date
The world of cloud changes quickly. Stay up-to-date with the latest trends & innovation, extensively explored in our resource library.
Bot Mitigation & Anti-Fraud

Announcing New Anti-Fraud Tool to Detect, Categorize and Bust Fraudulent Activity

Online fraud is destroying customer trust and corroding revenue. Data from the Federal Trade Commission show the full extent of today's problem: fraud losses in the US rose to $5.9 billion in 2021, an increase of 436% from 2017. Further research conducted by PWC shows that it's not just individuals being duped by these global […]

Bot Mitigation & Anti-Fraud

The New Ways Cyber Criminals are Attacking Travel Companies

Cyber breaches seem to make headlines every day, with Uber, InterContinental Hotels Group and Marriott International among the major travel brands to have recently fallen victim to attackers. Whether it's a multinational corporation or a small startup, no travel company is immune to the threat of cybercriminals and fraudsters. Travel and leisure is one of […]

Bot Mitigation & Anti-Fraud

The Horrendous Impact of DDoS Attacks on Enterprise Organizations

Distributed Denial of Service (DDoS) is usually performed by bombarding the targeted computer or resource with unnecessary requests to overload systems and prevent some or all legitimate requests from being completed. However, there is some good news: you can definitely mitigate the risk. Learn more here: Discover how a security innovation increased retailers' sales by […]

Bot Mitigation & Anti-Fraud

How to Defeat Bad Bots in 2022 (and Why It's Still So Hard)

Introduction Bots today outnumber human users in eCommerce sites: From 15% in 2017, to 30% in 2019, to 64% in 2021. Some extreme cases we've witnessed peaked in 90-99.8% bot traffic. But perhaps the more concerning bit is the traffic share of bad bots: an approximate 39% of all internet traffic in 2021. Hackers are […]

Bot Mitigation & Anti-Fraud

Bye Bots, Hi Growth: How Up-To-Date Anti-Fraud Can Grow Your eCommerce by +26%

Bad bots are a tough issue for online merchants: They overload your backend servers with API requests which will never generate revenue; They scalp your most wanted items, leaving your real shoppers with nothing but disappointment; and worst of all – as they retool and grow smarter, they make you constantly chase them. You, as […]

Bot Mitigation & Anti-Fraud

Case Study: Security Innovation Increases Retailer's Sales by 25%

Every online merchant knows that unique offerings and offers attract not only customers – but cybercriminals too. For UK fashion retailer End Clothing ("END."), this became a matter of make-or-break as their global eCommerce operations grew. GlobalDots, a world leader in Web Security innovation, geared END. with the latest word in managed bot mitigation. Greatly […]

Bot Mitigation & Anti-Fraud

Case Study: Retailer Saves $500K/mo with Anti-Bot Innovation

Today's bots are too clever for CAPTCHAs. Yet, their financial and reputational damage potential is sometimes immeasurable. eCommerce retailers are left helpless, with overwhelming compute overspend and fraud costs: This is the story of one retailer who beat the statistics, with today's smartest eCommerce Security solution in hand. Fill out the form to get your […]

Bot Mitigation & Anti-Fraud

Webinar: Privacy by Design – Why Data Privacy & Security Officers Must Collaborate

Fill out the form to watch on-demand. Abstract When falling into the wrong hands, abuse of user PII can have a devastating effect on the user's lives and your business reputation. Facing today's surging cybercrime, data privacy & security is becoming harder and harder to comply with – even if you care about GDPR and […]