Monitoring, Logging & Observability
Full transparency and on-the-go remediations for all your apps and services.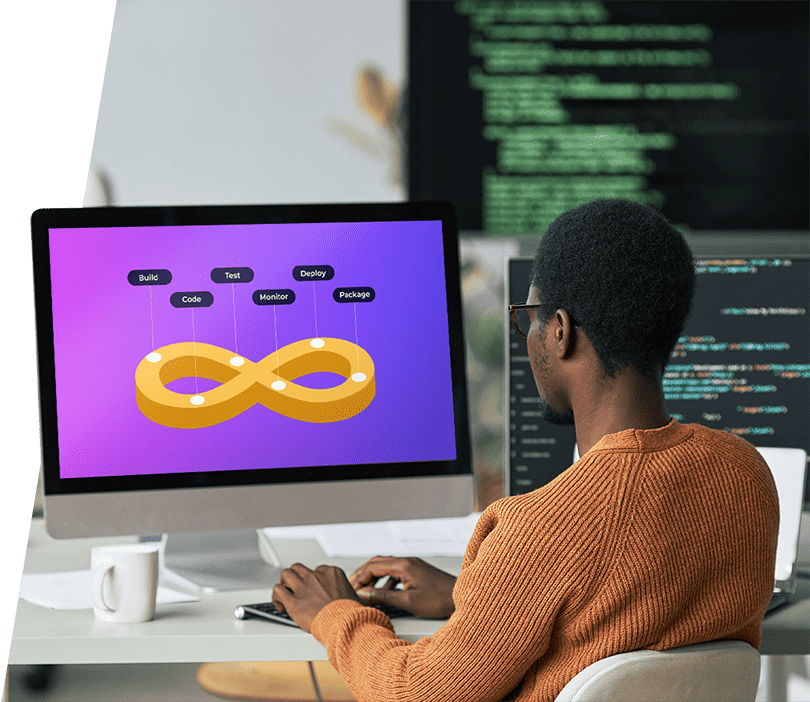 Go Beyond Legacy Solutions
we at GlobalDots hunt for the most cutting edge and relevant technologies out there.
Once tested and found qualified we bring you the most certified innovative products out there for every pressing use case.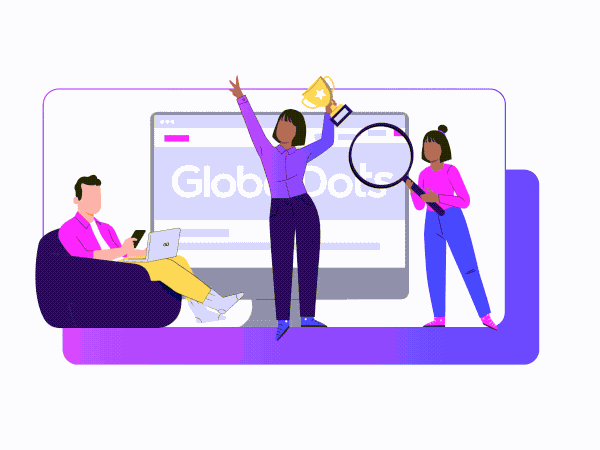 We enable you to track events and incidents occurring in your application and services in real time, enriching information with actionable insights. We provide you with precise dashboards using technologies such as Grafana, Kibana etc.

Use the metrics and log data to extract important business and production insights, to tackle inefficacies and enable a smoother scale-up of services.

Our algorithms significantly reduce the number of logs that you are usually needed for review and provide simplified and powerful visualizations of events.

Set up alerting capabilities to track and get notified for significant events and incidents occurring in your applications and services.
Harmonize Your Ecosystem
We provide a wide variety of seamless integrations such as Kubernetes, Docker, Node.js, Ruby, DotNet, Logstash, Python and much more.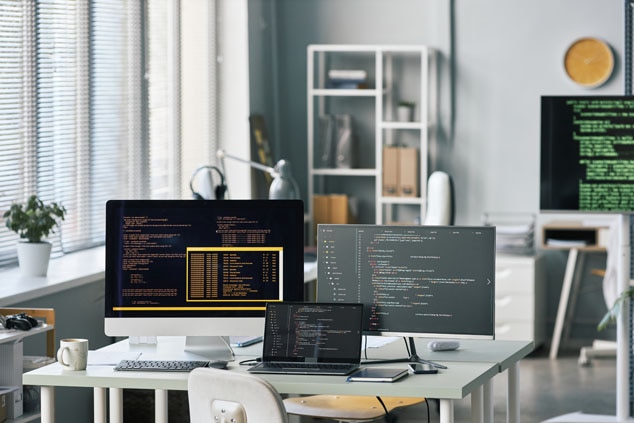 Streamlined Development
We help you reduce your costs and increase the productivity of your developers by providing them simplified logs and metrics access.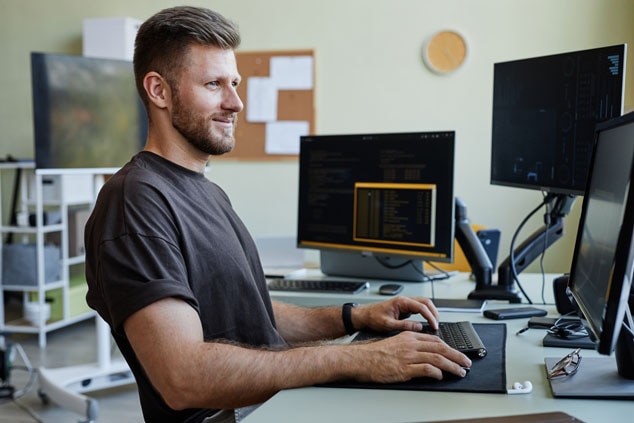 Fast Resolution
We discover root-cause of problems within minutes, allowing for faster recovery and minimized financial and data loss.
Simplified QA
We enable you to maintain high software integrity and carry out fast rollbacks to reduce sunken development costs.
Can I switch between vendors if I'm not satisfied with one of them?

Yes, one of the main advantages of working with GlobalDots is that we have relationships with multiple vendors per solution category, so our customers can switch between vendors if they would like to. Moreover, we will proactively offer better vendors if we see the value for the customers in terms of features, capabilities or price.

What does support look like when working with GlobalDots?

Our solutions architects, engineers and DevOps experts have hands-on experience with the solutions we resell and integrate. Our engineers work with you to resolve any issue to your satisfaction, and never leave you hanging. If needed, we'll be the ones to engage directly with the vendor, so you don't have to.

How does GlobalDots keep up with the latest technologies in the market?

The people working at GlobalDots live and breath technology. We have relationships with all the cool startups and always seeking new vendors with innovative tech to offer to our customer base. We research and explore emerging technologies on a weekly and daily basis, we filter out the noise and focus only on the promising solutions we vetted that will bring the most value to our customers.
Stay Cloud-to-Date
The world of cloud changes quickly. Stay up-to-date with the latest trends & innovation, extensively explored in our resource library.
Cloud Cost Optimization

A Breakthrough in Observability: Cost-Effective Tracing

In an era where more observability vendors are offering tracing ingestion and visualization as part of their services, GlobalDots stands out by providing a set of data optimization features that significantly reduce costs, maximize insights, and create a scalable tracing strategy​. The Need for Cost-Effective Tracing Tracing is designed to track every single interaction within […]

Monitoring, Logging & Observability

Streamline Your Alert Management with Groupings

Alerting is crucial for avoiding outages, not just responding to them. That's why GlobalDots recently added to its portfolio an innovation that revolutionizes the way alerts are processed, enabling teams to achieve their goals proactively and resolve issues quickly. Handling alerts on a large scale can be difficult, especially when dealing with hundreds or even […]

Content Delivery Network (CDN)

It's time to unleash the power of the force!

There's a galactic misconception that monitoring CDNs has no value and is too expensive to store and index. While that used to be true, it's now the worst mistake an IT-jedi can make! GlobalDots, a 20-year CDN expert, teamed with observability innovator Coralogix, to develop a next generation observability platform for monitoring Content Delivery Networks' […]

Content Delivery Network (CDN)

Real-time CDN analysis that identifies trends & detects anomalies

Finally, you can utilize your CDN to its full potential, using the most innovative solutions in the market. Real-time log analysis was never really possible, particularly for online businesses that deal with large amounts of traffic. With today's technology, you can process logs instantly, view dashboards, and receive alerts before bad things happen. Using smart monitoring […]

Monitoring, Logging & Observability

Inform every aspect of your product & business with CDN Monitoring

Extract actionable real-time insights, optimize performance and identify issues before they become problems – by unlocking the hidden value of CDN logs! Get 14 days free access to all features right now.

Monitoring, Logging & Observability

The Benefits of better CDN Monitoring

CDNs are no longer a luxury but a necessity. And so is their monitoring to secure, scale, and improve your product.

Monitoring, Logging & Observability

GlobalDots teams with Coralogix to manage CDN logs, reducing monitoring costs by 70%

A cloud innovation and 20-year global CDN leader, GlobalDots, partners with Coralogix, a full-stack observability platform, to provide web-based companies with a smart, cost-effective solution to monitor their CDN logs. GlobalDots leverages Coralogix's centralized observability platform to store, analyze, and monitor CDN logs for web-based companies. The partnership empowers GlobalDots' customers to simply and affordably […]

Monitoring, Logging & Observability

How-To: Collect SNMP with Sumologic

Introduction SNMP is an application layer protocol which manages and monitors the connected IP devices. SNMP works on a Client-Server based architecture, where the clients are known as the SNMP Agents and the Server are called as the Managers. The clients are devices that are connected to the Internet, it could be switches, routers, printers, […]

Monitoring, Logging & Observability

Practical Guide: How To Act on Your CDN Logs for Increased Revenue & Security

As CDNs become ubiquitous, our need to monitor and understand the operational performance of our solution becomes increasingly more important. Logs are a brilliant way to get insight into the health and performance of your CDN. Logs are often held up as a shining example of observability data, comprising an unstructured collection of quantitative and […]

Monitoring, Logging & Observability

Why Your Security Posture Needs In-Depth CDN Log Monitoring

CDNs have become a standard component of any serious scaling strategy. With scaling, of course, comes an increased security challenge. This leads to code scanning, log analysis, expensive intrusion detection systems and more, but the data locked away inside of a CDN is often ignored. This data is essential to a strong security posture and […]

Monitoring, Logging & Observability

3 Things Heavy CDN Users Should Look for in a Monitoring Solution

Utilising a CDN is an essential part of your web scaling strategy. Heavy CDN users rely on powerful monitoring solutions to improve their observability, gain new operational capabilities and develop key insights into their customers… but how do you pick the right observability tool? Let's look at 3 key capabilities that any CDN user should […]