Compliance Automation
Achieve a compliance state-of-mind with automated checklists and evidence gathering — all in a single SaaS platform.
Go Beyond Legacy Solutions
We at GlobalDots hunt for the most cutting edge and relevant technologies out there.
Once tested and found qualified we bring you the most certified innovative products out there for every pressing use case.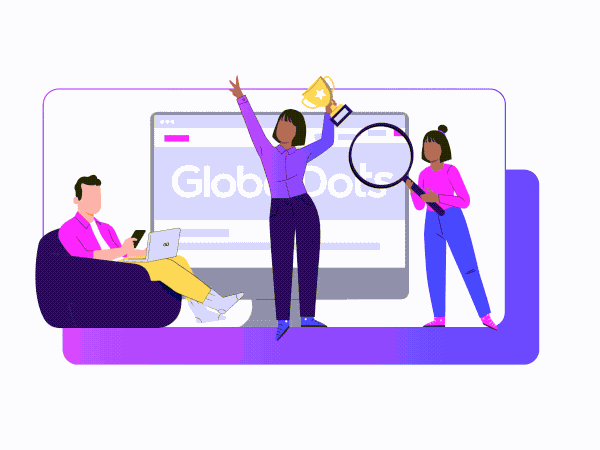 What Makes an Effective Compliance Solution
Continuous Evidence Collection

Automatically collect the required data from the enterprise apps and systems and organize them based on the compliance standard's format. Traditional evidence collection for compliance purposes is done in one point in time, which should be repeated upon recertification. Continuous evidence collection ensures the freshness of the compliance status of the company.

Relevant Standards Covered

Compliance Platforms is an emerging category, with lots of competition coming in as we speak. Know which InfoSec security standards you are subject to, and make sure your selected vendor supports as many of them as possible. The most commonly covered ones are SOC2, PCI DSS, and ISO 27001. According to your industry and geos of interest, you might be subject to others, such as HIPAA, ITGC, CSA, and more.

As with many SaaS-based products, this one is a key to achieve customer adoption: both in terms of the effort to integrate the service and the number of enterprise applications supported. It should take less than a few hours to integrate and should include integrations to most common apps and systems out of the box.

Compliance Scoping Guidance

The compliance project owner is guided how to even start the compliance process, which teams should be involved, what type of evidence should be collected and in what format, etc. This capability is valuable for startup companies getting started in the compliance process for the first time, or more mature companies trying to tackle a new type of compliance standard.

Gap Analysis & Roadmapping

A holistic view on the company's compliance status on a daily basis, helping already-compliant companies remain so as they prepare for their external audit. Once most of the compliance related data is collected, a gap analysis is produced in form of a to-do list. This includes any recently-created gaps due to changing environments and configurations.

Auditor Communication Simplified

No more endless emails or chaotic shared drives. The auditor is given access to the platform, where they can review all evidence and comment in one organized place. This allows for the entire audit to be managed in the platform, with nothing lost or left unhandled.
Time & Complexity Saved
With automated evidence gathering, the number of people, teams, and departments involved in preparing for a security audit is considerably reduced.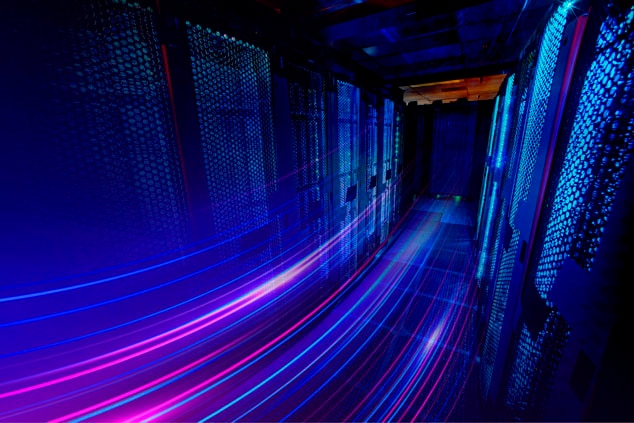 Compliance State of Mind
Compliance platforms integrate with a growing list of business applications to manage a breathable, constantly updating inventory of evidence, to always reflect the current state of every checklist item.
Constant Progress
Synced with the latest version of each supported security standard, compliance platforms provide gap analysis, recommendations and a clear roadmap towards a compliant status.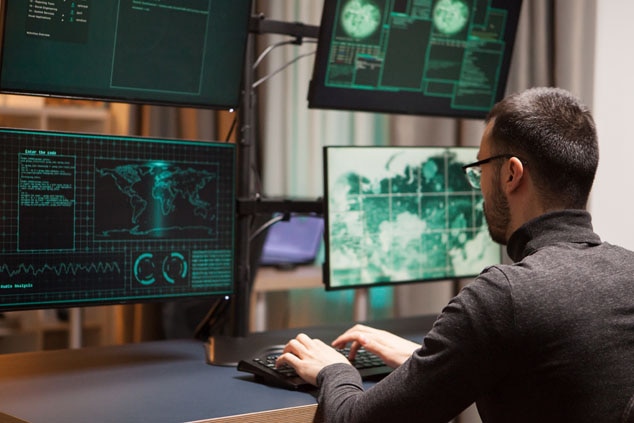 Independence & Transparency
Security compliance project owners are empowered with instant, unhindered visibility into other components and configurations of the New Security Stack related to compliance audits.
The Complete Guide to SOC 2 Automation
Compliance leaders feeling overwhelmed at the prospect of preparing for audits. But preparing for, and ultimately achieving, SOC 2 compliance doesn't need to be complicated or overwhelming. Today, organizations are starting to understand how automation can streamline and vastly simplify the audit preparation process. This guide covers the basics of both SOC 2 and the latest automation solutions that will make the next audit a breeze.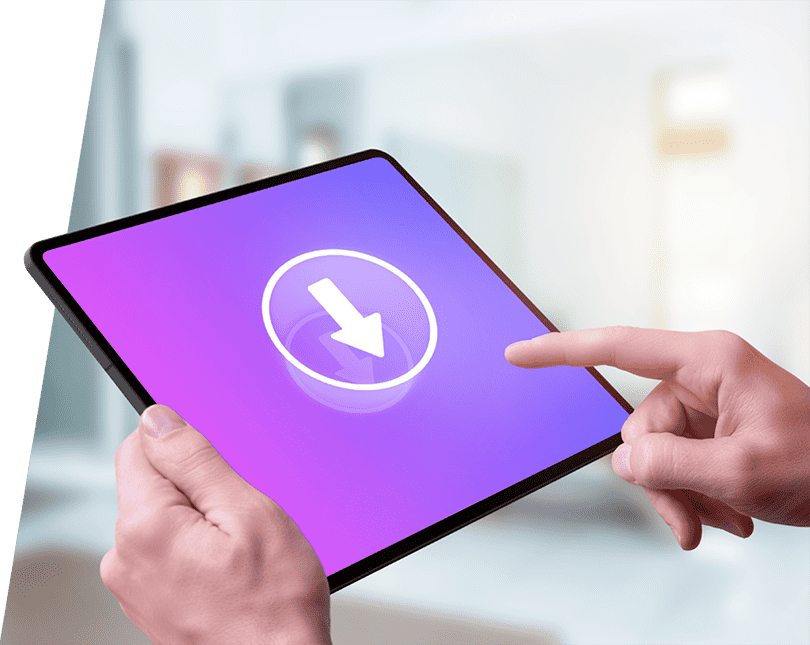 How does GlobalDots keep up with the latest technologies in the market?

The people working at GlobalDots live and breath technology. We have relationships with all the cool startups and always seeking new vendors with innovative tech to offer to our customer base. We research and explore emerging technologies on a weekly and daily basis, we filter out the noise and focus only on the promising solutions we vetted that will bring the most value to our customers.

Can I switch between vendors if I'm not satisfied with one of them?

Yes, one of the main advantages of working with GlobalDots is that we have relationships with multiple vendors per solution category, so our customers can switch between vendors if they would like to. Moreover, we will proactively offer better vendors if we see the value for the customers in terms of features, capabilities or price.

What does support look like when working with GlobalDots?

Our solutions architects, engineers and DevOps experts have hands-on experience with the solutions we resell and integrate. Our engineers work with you to resolve any issue to your satisfaction, and never leave you hanging. If needed, we'll be the ones to engage directly with the vendor, so you don't have to.
Stay Cloud-to-Date
The world of cloud changes quickly. Stay up-to-date with the latest trends & innovation, extensively explored in our resource library.
Making Cloud Compliance Easy

The Challenge: Dealing with the Back-and-Forth There are so many shared challenges when it comes to cloud compliance. The constant back-and-forth with the auditor has become a draining routine. As you dart through digital archives for necessary audit evidence, precious minutes slip away from your actual duties. Each passing hour pulls you further from your […]

How to Free Yourself (and Core Teams) from Ungrateful Compliance Work

What is the most annoying thing about compliance work? Out of 150 security leaders surveyed on Pulse, 41% pointed out their struggle for cooperation from core teams in producing evidence needed for InfoSec audits. In other words, compliance work is ungrateful and unpopular. Cloud compliance in hyper-growth companies poses a significant challenge in terms of […]

Webinar: How to Free Core Teams from the Nuisance of Compliance

Abstract In most companies, InfoSec compliance is a necessary evil, creating lots of bureaucracy and grunt-work for core teams like Sales and Development. It is yet another way in which security and its by-products slow down the business. Growing, cloud-native companies have zero tolerance to whatever slows them down. Therefore, a security stack that can […]

The Complete Guide to SOC 2 Automation

As important as it is to achieve SOC 2 compliance, the manual work involved, along with all the minutia required, often leaves CISOs and Compliance leaders feeling overwhelmed at the prospect of preparing for audits. But preparing for, and ultimately achieving, SOC 2 compliance doesn't need to be complicated or overwhelming. Today, organizations are starting […]

Once Upon a Framework – An Introduction to SOC 2

SOC2 is today the de-facto standard in security compliance frameworks. Complying with it is an important factor in passing your quarterly and annual financial audits. This is because nowadays security determines, to a great extent, whether or not your business will exist and grow. How did it come to be, and why, exactly, should you […]

This is the Only SOC 2 Checklist You'll Ever Need

The Only SOC 2 Compliance Checklist You'll Ever Need Are you chasing an endless trail of screenshots? Awake at 3am, stressed about bugging your stakeholders for evidence–again? Wondering why you decided that this dang compliance framework was worth it? Congrats! You must be preparing for a SOC 2 audit. Soc 2 Compliance Checklist – How to Prepare […]

InfoSec Compliance is a big word, involving most systems in your working environment, and multiple deliverables to be produced for the auditing team. Up till today, this project was as complex as can be. Today, with the introduction of Compliance Automation Platforms, things get simpler. Here's a list of what you need (and don't need […]

Life Is A Checklist of Checklists

Daily Chaos, By Design We all know how security compliance works. It's one of those processes no one dares to disrupt. As InfoSec leaders, after having our morning coffee, we quickly move to our emails, going through those routinely generated reports, which leads us to believe that the procedures and controls are still in place […]

Startup-Speed Products with Enterprise Grade Compliance

Let's face it – Security compliance is a hassle. (Almost) nobody likes it, it's boring and perceived as a tedious checklist that must be completed in order to achieve the prestigious mark of being "XYZ" compliant. Why is that, and how can we better tackle this challenge? The Compliance Challenge Companies need compliance mainly for 2 […]

AWS Innovations Decoded: GlobalDots' Top 20 Picks

Join AWS experts from GlobalDots as they decode the top 20 cloud innovations you need to know in a 2 part Webinar. Gain insider insights on leveraging these transformative technologies to boost performance, tighten security, and reduce costs. Discover real-world applications to apply these advancements to your business. Reserve your spot now! 🚀 Stay Ahead: Learn […]

Innovative Cloud Strategy eBook

CIOs, Infrastructure Chiefs, IT, and Security Pioneers – This guide is more than just a document. It's a strategic blueprint for your cloud journey, including concrete steps for migration, security strategies, and proven methods to optimize cost. We're talking about real solutions for real challenges, such as: And yes, even – Discover not just security […]

HashiCorp – New Licensing Model Explained

HashiCorp has recently revealed a shift in its licensing model, transitioning from open source to the Business Source License (BSL) for several projects. They've selected their usual Mozilla Public License, Version 2.0 as the ultimate open terms, with a four-year timeline for the new code release. But remember, there's no need for alarm. Let's unpack […]

Embark on Your Cloud Security Journey with GlobalDots CNAPP and its New CIEM Capability

Imagine being the captain of a vast space station, floating in the endless cosmos. Your station is filled with various facilities, each serving its unique purpose, and inhabited by astronauts, each following their own set of rules. Without a proficient system to manage these rules, chaos could reign. An astronaut might accidentally enter a restricted […]