Supply-Chain Data Protection
Agentless control of sensitive data, even after it leaves your network.
Go Beyond Legacy Solutions
we at GlobalDots hunt for the most cutting edge and relevant technologies out there.
Once tested and found qualified we bring you the most certified innovative products out there for every pressing use case.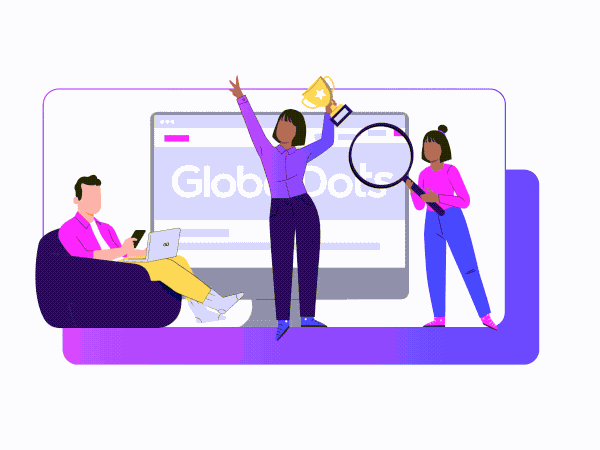 Effectively Protect Organizational Data
This capability is effective if that single click applies to all docs ever shared with the 3rd party you are now terminating communication with – even if the files were downloaded offline outside of the corporate network.

Protect all types of shared data from unauthorized editing, copy/pasting or printing by 3rd parties viewing it, unauthorized resharing with 4th parties and more.

Full audit trail includes indications whether the file you previously shared was accessed, by whom, and any action carried out in relation to it, by any user engaged with it.

Time-Bomb View Limitation

To save the trouble of actively revoking access for highly sensitive data, the document is shared for a predefined period of time, after which access is blocked, even for authorized 3rd parties.
Complete Visibility
It's hard to keep track of all the sensitive documents employees share externally. Automated supply-chain data protection solution can provide granular visibility across the various business units in the company.
Compliant Collaboration
Keep collaborating with your partners and vendors while staying compliant with security standards as you have full visibility and control of all sensitive data shared with 3rd parties.
Ongoing Control
Even after the data leaves the organization, you have full control over the documents including revoking access per vendor, document or time limit.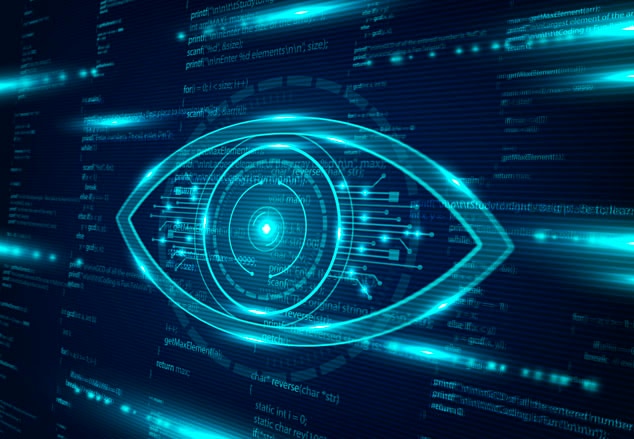 Cross-Platform & Flexible
A simple add-on to Outlook can enable employees to easily harden company data sharing policies. Authorized users can then safely access shared documents on their preferred platform: offline Office, Google Docs, or Office365.
Can I switch between vendors if I'm not satisfied with one of them?

Yes, one of the main advantages of working with GlobalDots is that we have relationships with multiple vendors per solution category, so our customers can switch between vendors if they would like to. Moreover, we will proactively offer better vendors if we see the value for the customers in terms of features, capabilities or price.

What does support look like when working with GlobalDots?

Our solutions architects, engineers and DevOps experts have hands-on experience with the solutions we resell and integrate. Our engineers work with you to resolve any issue to your satisfaction, and never leave you hanging. If needed, we'll be the ones to engage directly with the vendor, so you don't have to.

How does GlobalDots keep up with the latest technologies in the market?

The people working at GlobalDots live and breath technology. We have relationships with all the cool startups and always seeking new vendors with innovative tech to offer to our customer base. We research and explore emerging technologies on a weekly and daily basis, we filter out the noise and focus only on the promising solutions we vetted that will bring the most value to our customers.
Stay Cloud-to-Date
The world of cloud changes quickly. Stay up-to-date with the latest trends & innovation, extensively explored in our resource library.
Supply-Chain Data Protection

How Separating Data & Network Security Protects Your Supply Chain

Software supply chain security is an enormous concern for businesses today. According to a 2021 Argon cybersecurity report, software supply chain attacks increased threefold in 2021 compared to the previous year. The constant race of companies to do things faster while delivering a better, richer user experience adds a multitude of vulnerabilities to the supply […]

Supply-Chain Data Protection

RCE in Cdnjs and What It Means to You

Last week, a researcher named RyotaK shared a clever supply chain vulnerability in Cloudflare's highly popular hosted module called cdnjs, which runs on around 12% of all sites on the web. The module helps developers consume other popular packages and integrate them safely into their sites. The vulnerability was in the cdnjs library update server […]

Identity & Access Management (IAM)

Embark on Your Cloud Security Journey with GlobalDots CNAPP and its New CIEM Capability

Imagine being the captain of a vast space station, floating in the endless cosmos. Your station is filled with various facilities, each serving its unique purpose, and inhabited by astronauts, each following their own set of rules. Without a proficient system to manage these rules, chaos could reign. An astronaut might accidentally enter a restricted […]

Cloud Workload Protection

On-Demand Webinar: CISO's Roadmap to Cloud Security Excellence

Today's CISOs face a daunting array of security threats. From ransomware and cloud misconfigurations to zero-day exploits and code vulnerabilities, the stakes have never been higher. Join our cloud security expert engineers for an enlightening webinar that delves deep into the state of cloud security in 2023. Learn about the best tools and practices that […]

Vulnerability Management

Revolutionizing Security: Custom Risk Scoring Reduces Vulnerability Clutter by 90%

The fourth industrial revolution has brought forth an era of unprecedented automation, transforming industries by enhancing productivity, driving business growth, and optimizing cost efficiency. However, as we strive to harness the power of the cloud, automation in cloud security has lagged behind. Security teams face increasing challenges due to mounting risks, limited resources, and consequential […]

Zero Trust Access Management

The fastest Zero Trust browsing & app access service

Welcome to our Solution Brief on Zero Trust, the future of cybersecurity. Our expert team at GlobalDots has prepared this to help you understand the key components of Zero Trust, and its role in securing modern business applications and data. Our Zero Trust solution covers all the critical components of ZTNA, including VPN replacement and […]

Identity & Access Management (IAM)

Long-Term LastPass Breach Sounds Alarm For Static Credentials

LastPass' password management service has introduced millions of users to the convenience and security of unique passwords. Across mobile and browser, LastPass promises a near-passwordless experience for millions of individuals and over 100,000 businesses. However, recent news threatens to drop a bombshell on credential-based security. The Year-Long LastPass Dual Breach In August 2022, LastPass released […]

SD-WAN and SASE

Watch: SASE helps AMF Group to boost performance & security while reducing TCO

"Thanks to GlobalDots' agile and efficient cloud-native innovation, we now have more than a dozen sites connected in various locations in Italy and around the world". Through this case study, Enrico Fietta, IT Manager at AMF Group, explains how GlobalDots helped the organization to boost performance, improve its security posture, and reduce TCO with SASE. […]

SD-WAN and SASE

You'll Need Zero Trust, But You Won't Get It with a VPN

Properly implemented, a zero trust architecture provides much more granular and effective security than legacy security models. However, this is only true if a zero trust initiative is supported with the right tools. Legacy solutions, such as virtual private networks (VPNs), lack the capabilities necessary to implement a zero trust security strategy. Zero Trust Security is […]

SD-WAN and SASE

4 Ways Where Remote Access VPNs Fall Short

The Global Content Delivery Network (CDN) market is expected to grow by $42.4 billion between now and 2032.

Cloud Workload Protection

eBook: CISO's playbook to cloud security

To secure enterprise assets in the cloud, CISOs have to address several new challenges unseen in traditional IT and on-premises data centers. Ensure your enterprise's cloud infrastructure is secure with this comprehensive guide! This is your chance to turn cloud security challenges into opportunities. The benefits of securing your cloud infrastructure lead to enterprise-wide positive business […]

Cloud Workload Protection

Think Like an attacker: GlobalDots extends CNAPP capabilities

GlobalDots is excited to announce an extension in its cloud-native application protection platform (CNAPP), that provides greater insight into attack paths and runtime visibility, helping organizations reduce their cloud risk while improving cloud security posture. Like a handful of needles, critical vulnerabilities can get lost in the countless stacks of software. GlobalDots' innovation offers data-driven […]