Vulnerability Management
Patch Only Vulnerabilities that Matter.
Go Beyond Legacy Solutions
We at GlobalDots hunt for the most cutting edge and relevant technologies out there.
Once tested and found qualified we bring you the most certified innovative products out there for every pressing use case.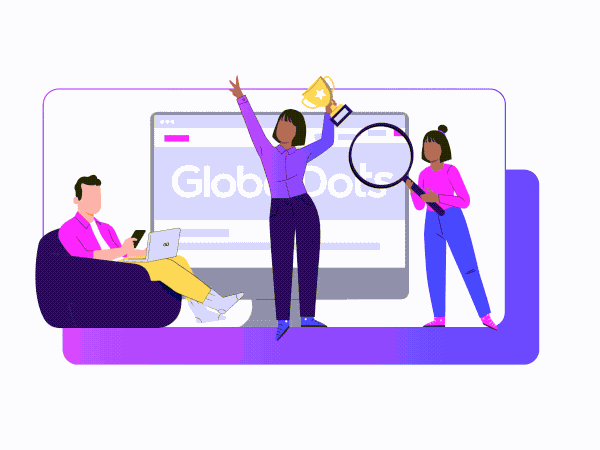 What Makes an Effective Vulnerability Management Solution
Vulnerability Prioritization

Prioritize only on runtime code that's actually loaded into memory (and thus exploitable) and dramatically reduce patching efforts.

Integration with DevOps Tools

Solutions that integrate with all of your DevOps and infrastructure tools via their native APIs create a clear, coherent, actionable view of your IT environment's attack surface.

Monitor for new vulnerabilities on an ongoing basis, and automatically remediate them with relevant patches during predefined maintenance windows.

Autonomous Cloud Resource Protection

Address vulnerabilities on the basis of risk and asset value, with a policy engine which allows enterprises to prioritize remediation based on the risk of the vulnerability.
Headcount Efficiency
Reduced load, time and efforts of security and DevSecOps teams by focusing on vulnerabilities in components that are actually executed in production.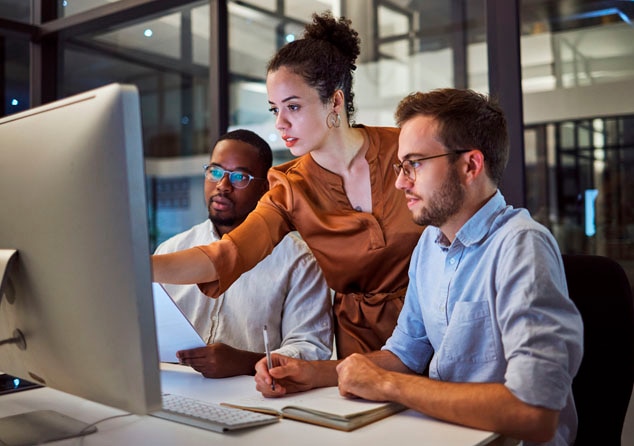 Tighten Control & Access
Control and document any manual change that bypasses the CI/CD pipeline, continuously assess your environment's immutability level, flagging services with frequent manual changes.
Cloud-Speed Security
DevOps requires speed and scale, and to keep up, resilience must be part of the infrastructure DNA. The vulnerability management solution enables your DevOps teams to run without fear.
Security-as-Code Mitigation
Adding active enforcement capabilities to existing IT orchestration tools and workflows ensures cloud workloads are always protected from vulnerability exploitation, unauthorized code execution, and privilege escalation.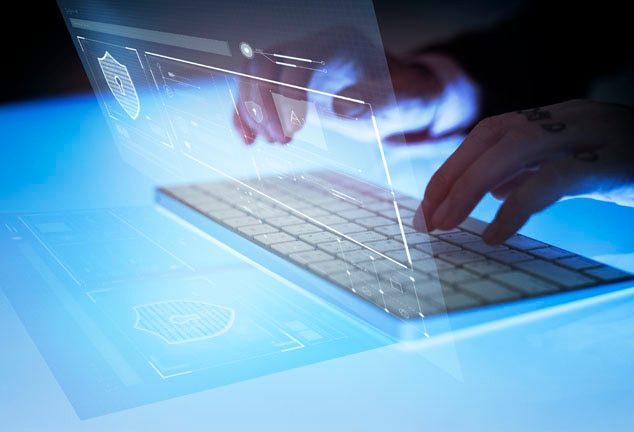 Automated Vulnerability Remediation – Solution Brief
New software vulnerabilities are exposed at an alarming rate, compelling vendors to release multiple patches, overwhelming IT and lnfoSec teams. At the same time, the key approach to dealing with vulnerabilities – Patching – consists of manual steps and handshakes that makes this critical process tedious and inefficient. Luckily, technology can overcome this – download the brief to learn more.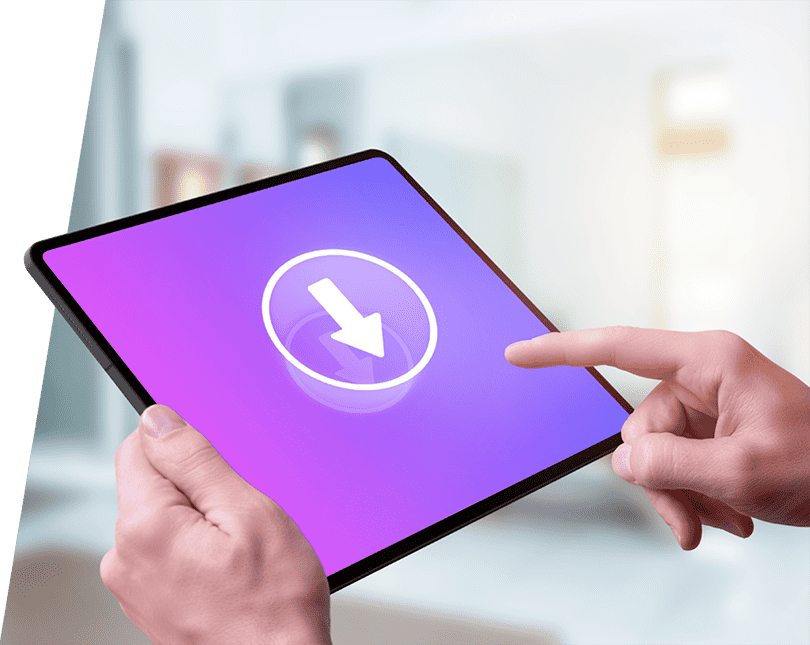 How can I discover which areas I need to patch in my environments?

With a vulnerability patch management solution you can eliminate patching blind spots, discover all applications and identify security threats using a comprehensive patch compliance report. The solution integrates with all of your DevOps and infrastructure tools via their native APIs, creating a clear, coherent and actionable view of your environment's attack surface.

How can I reduce vulnerability patching efforts in my company while staying secure?

Reducing vulnerability patching efforts can be achieved with a cloud-based vulnerability management platform that leverages your existing patch managers, using machine learning technology to optimize patch rollouts, resulting in more secure systems and shorter downtimes.

What is the recommended way to prioritize vulnerability patching?

Based on our experience, since the vast majority of deployed code is never actually used in runtime, prioritizing and focusing on what's actually loaded and thus exploitable dramatically reduces patching efforts by up to 60%.
Stay Cloud-to-Date
The world of cloud changes quickly. Stay up-to-date with the latest trends & innovation, extensively explored in our resource library.
Embark on Your Cloud Security Journey with GlobalDots CNAPP and its New CIEM Capability

Imagine being the captain of a vast space station, floating in the endless cosmos. Your station is filled with various facilities, each serving its unique purpose, and inhabited by astronauts, each following their own set of rules. Without a proficient system to manage these rules, chaos could reign. An astronaut might accidentally enter a restricted […]

Revolutionizing Security: Custom Risk Scoring Reduces Vulnerability Clutter by 90%

The fourth industrial revolution has brought forth an era of unprecedented automation, transforming industries by enhancing productivity, driving business growth, and optimizing cost efficiency. However, as we strive to harness the power of the cloud, automation in cloud security has lagged behind. Security teams face increasing challenges due to mounting risks, limited resources, and consequential […]

eBook: CISO's playbook to cloud security

To secure enterprise assets in the cloud, CISOs have to address several new challenges unseen in traditional IT and on-premises data centers. Ensure your enterprise's cloud infrastructure is secure with this comprehensive guide! This is your chance to turn cloud security challenges into opportunities. The benefits of securing your cloud infrastructure lead to enterprise-wide positive business […]

Think Like an attacker: GlobalDots extends CNAPP capabilities

GlobalDots is excited to announce an extension in its cloud-native application protection platform (CNAPP), that provides greater insight into attack paths and runtime visibility, helping organizations reduce their cloud risk while improving cloud security posture. Like a handful of needles, critical vulnerabilities can get lost in the countless stacks of software. GlobalDots' innovation offers data-driven […]

Automated Vulnerability Remediation – Solution Brief

New software vulnerabilities are exposed at an alarming rate, compelling vendors to  release multiple patches, overwhelming IT and lnfoSec teams. At the same time, the key approach to dealing with vulnerabilities – Patching – consists of manual steps  and handshakes that makes this critical process tedious and inefficient.  Meet the solution which empowers you to: […]

AWS Innovations Decoded: GlobalDots' Top 20 Picks

Join AWS experts from GlobalDots as they decode the top 20 cloud innovations you need to know in a 2 part Webinar. Gain insider insights on leveraging these transformative technologies to boost performance, tighten security, and reduce costs. Discover real-world applications to apply these advancements to your business. Reserve your spot now! 🚀 Stay Ahead: Learn […]

Innovative Cloud Strategy eBook

CIOs, Infrastructure Chiefs, IT, and Security Pioneers – This guide is more than just a document. It's a strategic blueprint for your cloud journey, including concrete steps for migration, security strategies, and proven methods to optimize cost. We're talking about real solutions for real challenges, such as: And yes, even – Discover not just security […]

Making Cloud Compliance Easy

The Challenge: Dealing with the Back-and-Forth There are so many shared challenges when it comes to cloud compliance. The constant back-and-forth with the auditor has become a draining routine. As you dart through digital archives for necessary audit evidence, precious minutes slip away from your actual duties. Each passing hour pulls you further from your […]

HashiCorp – New Licensing Model Explained

HashiCorp has recently revealed a shift in its licensing model, transitioning from open source to the Business Source License (BSL) for several projects. They've selected their usual Mozilla Public License, Version 2.0 as the ultimate open terms, with a four-year timeline for the new code release. But remember, there's no need for alarm. Let's unpack […]

On-Demand Webinar: CISO's Roadmap to Cloud Security Excellence

Today's CISOs face a daunting array of security threats. From ransomware and cloud misconfigurations to zero-day exploits and code vulnerabilities, the stakes have never been higher. Join our cloud security expert engineers for an enlightening webinar that delves deep into the state of cloud security in 2023. Learn about the best tools and practices that […]

The fastest Zero Trust browsing & app access service

Welcome to our Solution Brief on Zero Trust, the future of cybersecurity. Our expert team at GlobalDots has prepared this to help you understand the key components of Zero Trust, and its role in securing modern business applications and data. Our Zero Trust solution covers all the critical components of ZTNA, including VPN replacement and […]

Long-Term LastPass Breach Sounds Alarm For Static Credentials

LastPass' password management service has introduced millions of users to the convenience and security of unique passwords. Across mobile and browser, LastPass promises a near-passwordless experience for millions of individuals and over 100,000 businesses. However, recent news threatens to drop a bombshell on credential-based security. The Year-Long LastPass Dual Breach In August 2022, LastPass released […]

Watch: SASE helps AMF Group to boost performance & security while reducing TCO

"Thanks to GlobalDots' agile and efficient cloud-native innovation, we now have more than a dozen sites connected in various locations in Italy and around the world". Through this case study, Enrico Fietta, IT Manager at AMF Group, explains how GlobalDots helped the organization to boost performance, improve its security posture, and reduce TCO with SASE. […]