2 Min read
2017 – things are about to change
Just before New Year's Eve, a lot of the industry started talking about the exciting new ways everything will change in 2017. Here are some of the most interesting predictions by Cloudflare:
1Tbps DDoS attacks will become the baseline for massive attacks

IPv6 will become a must-have for mobile networks

Application layer attacks will become more sophisticated

Mobile traffic will account for 60% of all internet traffic by the end of the year
We've also written an article about the state of the web performance industry where we've interviewed some of the experts to share their thoughts on what they think the future will look like.
Read more: Web Performance Experts Roundup by GlobalDots, Cloudflare
The leap second – what happened?
At the stroke of midnight UTC on New Year's Eve, an extra second has been introduced, causing the last second of the day to last for two seconds. Throughout the past, this has proven to be a problem for multiple websites and providers. This year, there were no serious issues. Akamai, as they did in 2015, introduced the 'leap smear' which means they've activated the leap second throughout 24 hours rather than all at once, Cloudflare has had some minor issues with their DNS servers etc. In general, this means no serious problems were recorded.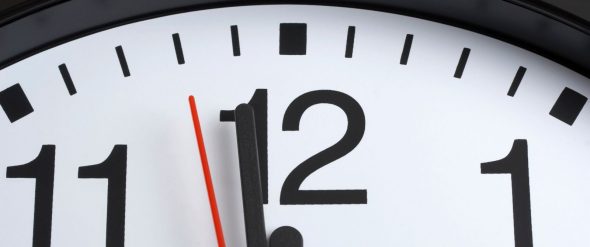 Read more: Cloudflare
European websites are loading slowly for Chinese consumers
It's true – a study that analysed the load speeds of 1780 websites in Europe and questioned 484 Chinese web users confirms that European websites load way too slow for Chinese consumers. The average load time for a Chinese consumer is 33.1 seconds which is 7 times more than the recommended 4.8 seconds. They say the main suspect for this problem is the so-called Great Firewall of China.
Read more: CDNetworks
Exposing Go on the internet
Go, an easy to use language for system programming, has been usually put behind a reverse proxy and shielded from the internet. Now, with the release of Go 1.8 it's possible to expose Go on the internet. Cloudflare has published an article which goes into detail about doing this and the conclusion is: the days of needing NGINX (and the likes) in front of Go services are gone.
Read more: Cloudflare
'It's going to get worse before it gets better' – Akamai
In their yearly review, Akamai warns that the IoT attacks will only get worse before we adapt well enough. As many of our readers know, 2016 was a year in which the biggest DDoS attack (which was also an IoT attack) happened. But, as Akamai says, we shouldn't quit without a fight and focus on big data, collaboration and being pro-active. They've also sent a message to all IoT manufacturers to make sure they build their devices secured and make sure they can be easily patched.
Read more: Akamai Blog