4 Min read
Nowadays, website performance is a make or break thing – if your site can't deliver its content and meet the user's expectations, it gets abandoned and your web business suffers Simply put, people don't waste time waiting for slow loading pages – they spend time finding alternatives instead. Testing and monitoring the performance of your website is critical beyond words.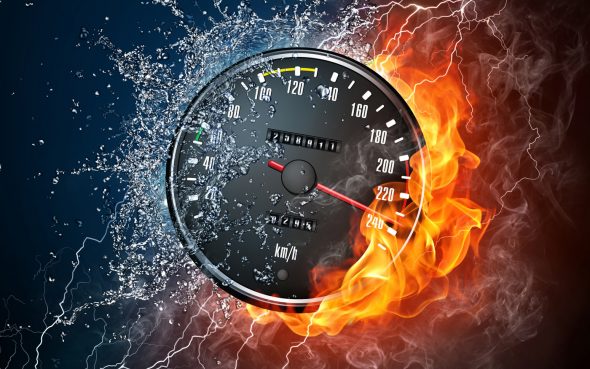 Since slow or broken sites are no longer acceptable, there are several great practices you can do to keep tabs on your website performance and make sure everything is up and running. Try applying these practices and see your user satisfaction grow:
Stretch the limit of your performance monitoring
Slow load times is one of the biggest traffic killers and the number 1 cause of user dissatisfaction. In other words, one of the most important performance benchmarks is how quickly page content is fully displayed to users. It's not just about the page load time itself, its about the capacity of the website. You need full understanding of how your website performs during peak usage periods. Test it under heavy traffic loads, as high as 80%. Decision makers must define a benchmark to signify acceptable page load time. We can't stress enough how important page speed is, especially since mobile traffic has taken over desktop and continues to grow rapidly.
To truly optimize internal and external site performance, the key is to have performance information in advance. The best way to do so is to establish a baseline and then compare the web activity next to that standard. With a baseline in place, a system can be configured to provide alerts based on information that strays from the baseline. This helps you get an alert the moment a problem occurs and before it impacts the customers. Anticipation is the name of the game and by implementing usage spikes that push the capacity limits, helping your IT team deal with potential issues in advance. You need to establish:
a historical baseline – helps you allocate resources better and chronicle significant events in order to create patterns
capacity planning – provides a predictive advantage, based on the historical baseline
automation – if the site goes down over the weekend or in some other circumstances, automated tools are needed to restart the system and send an alert so the team can start troubleshooting the problem
Consider locational latency, actual web traffic
Latency is an important factor to weigh, as it impacts every user differently. Determine how much latency does one area see and then compare it to another geographic area. Also, test under the most realistic conditions possible; the actual web traffic should be the foundation for page load tests, as well as peak traffic. If you're trying to reach faraway users or if you want to break into new markets, hiring a CDN is the way to go. Due to the distribution of assets across many regions, CDNs have automatic server availability sensing mechanisms with instant user redirection. As a result, CDN websites experience 100 percent availability, even during massive power outages, hardware issues or network problems. Since DDoS attacks are also a huge threat to your website's performance, a CDN is a safe fallback plan – by taking on the traffic and keeping your website up and running.
Prioritize page optimization – one thing at the time
Once you're done with the basics, you can start to further optimize your website. Since we're assuming that your time and resources are limited, the smartest thing to do is to set your priorities straight – the slowest pages that have the biggest impact on end users come first.
For example, if you have a page that's not used that often (less than 1% of the traffic), there's not much sense in optimizing it first. Homepage and product pages come first.
Integrate the data gathered
The goal of performance monitoring is to gather all sorts of data; from back-end performance data to the end-user experience (historical data, accompanying analysis and factual metrics – from across the infrastructure). The endgame is to bring all this info together and put it to use, in order to provide visibility across the front- and back-end and get a clear idea where to start looking for anomalies. Improve visibility in order to optimize performance.
The summary:
1. Monitor key performance metrics on the back-end infrastructure that backs your website. Gather any network you can,which means checking bandwidth utilization and latency and more.
2. Track customer experience and front-end performance from the outside and look for anything that might drag your website, such as DNS issues, external application performance, etc.
3. Use the back-end and front-end information you've gathered in order to get a clear picture of what's happening. Find out what's the root cause of a slow user experience and solve it as fast as possible. If needed, don't shy away from asking an outside professional. Hiring a CDN service often provides invaluable data and solves any latency issues, as well as provides protection against DDoS and other malicious traffic.