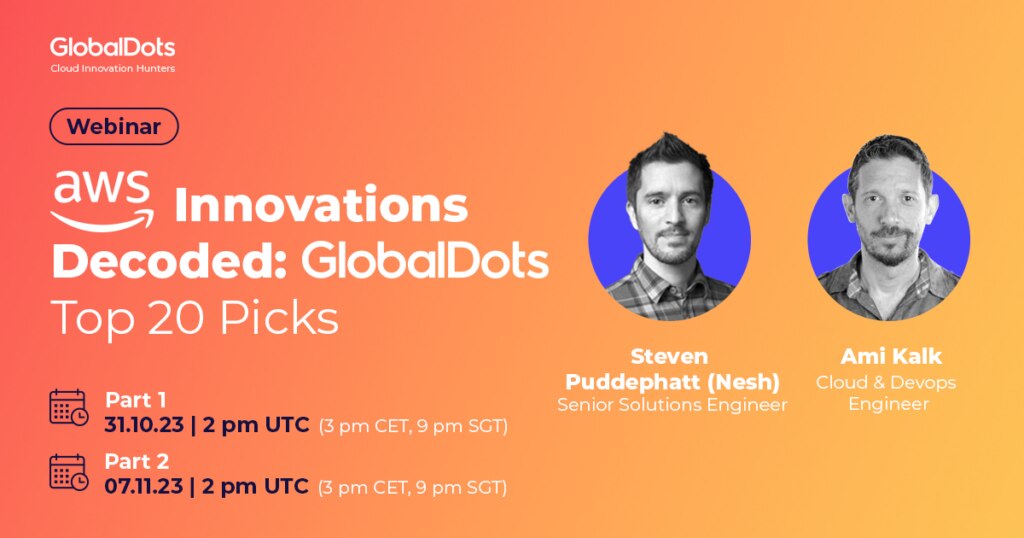 Join AWS experts from GlobalDots as they decode the top 20 cloud innovations you need to know in a 2 part Webinar. Gain insider insights on leveraging these transformative technologies to boost performance, tighten security, and reduce costs. Discover real-world applications to apply these advancements to your business. Reserve your spot now!
🚀 Stay Ahead: Learn about the latest AWS advancements to gain a competitive edge.
⏳ Save Time: Get a curated list of the top 20 AWS innovations without sifting through hours of content.
🎯 Get Strategic: Optimize your cloud strategy by applying the newest AWS features.
Fill out the form to watch now!