Web Security
Covered doesn't mean protected.
Businesses and hackers are in a constant, ruthless arms race. To protect customer data, site availability, and your brand reputation, you must always be one step ahead of attackers with the most up-to-date solutions for each critical endpoint.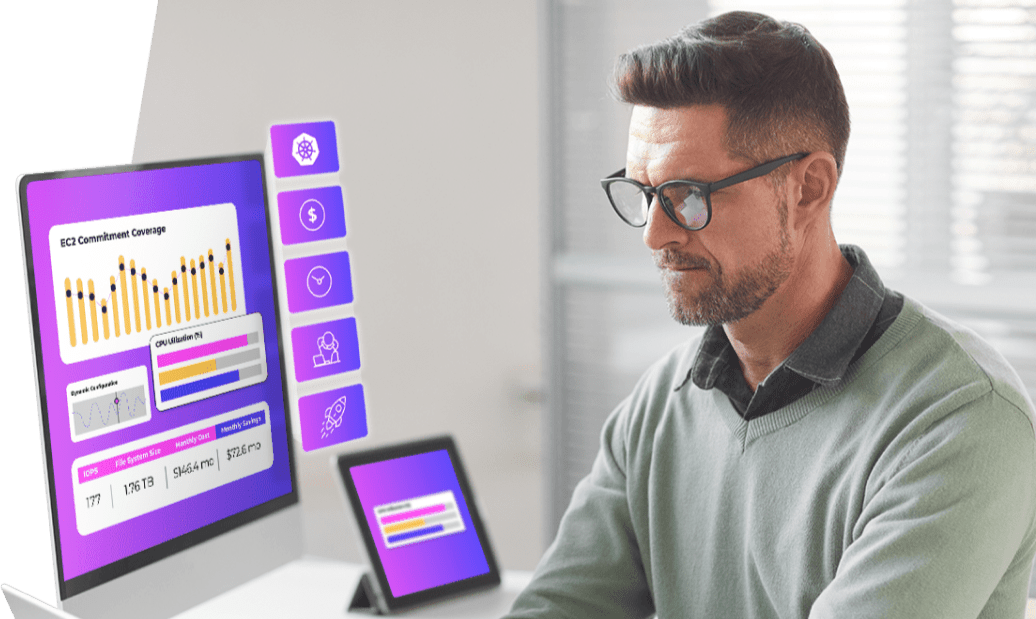 Go Beyond Legacy Solutions
We at GlobalDots hunt for the most cutting edge and relevant technologies out there.
Once tested and found qualified we bring you the most certified innovative products out there for every pressing use case.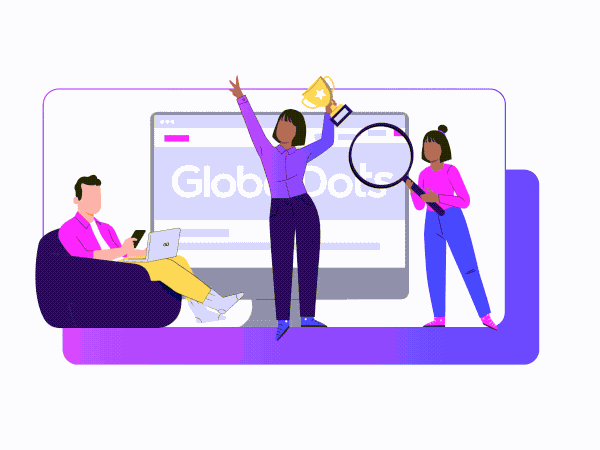 Our Web Security Partners
Customer Identity & Access Management (CIAM)

Centralized internet-scale security solutions enabling a safe, frictionless customer experience and minimum time-to-market to precede competition.

Bot Mitigation & Anti-Fraud

Get a customized, industry-specific solution to keep (only) the bad guys out and deliver better business results.

Take a global view of your APIs and their vulnerabilities, while aligning protection with code changes.

Cloud Web Application Firewalls (WAF)

Up-to-Date Protection from Tomorrow's Zero-Day Attacks, with our experts on your corner.

Protect your website from malware infecting third-party components with the latest innovative tools.

Best-in-class security tools and professional services to replace or complement your Security Operation Center.

Access the latest cloud-based solutions, supporting even on-premise architectures.

Passwordless Authentication

Future-Proof Your IAM and Enrich Your User Experience.
Effective Web Security Principles
Automated Detection & Response (ADR)
Big Data capabilities are crucial for timely attack detection in traffic-heavy assets. To minimize an attack's potential damage, detection must be accompanied by automated response.
Reporting & Mitigation Convergence
While reporting and threat mitigation might each take place in a different product, they should integrate in a manner that increases visibility and the ease of acting upon insights & alerts.
All Critical Endpoints Covered
Web security solutions are threat-specific. To reduce excessive spend and noise, Your stack should include all (and only) those relevant to your vulnerability map.
Enhancing Business Continuity
Your solutions should effectively isolate malicious traffic while minimizing downtime & friction in user journey or in critical workflows, such as feature rollouts.
Stay Cloud-to-Date
The world of cloud changes quickly. Stay up-to-date with the latest trends & innovation, extensively explored in our resource library.
FinOps Tools: Key Factors to Consider

For organizations already well-established in the cloud, vendors such as AWS and Azure often bite large chunks out of annual revenue. Monthly cloud bills accumulate quickly – the 5 biggest cloud vendors rake in a combined total revenue of over $80 billion a year, with Microsoft and Amazon claiming the lion's share of over $20 […]

AWS Innovations Decoded: GlobalDots' Top 20 Picks

Join AWS experts from GlobalDots as they decode the top 20 cloud innovations you need to know in a 2 part Webinar. Gain insider insights on leveraging these transformative technologies to boost performance, tighten security, and reduce costs. Discover real-world applications to apply these advancements to your business. Reserve your spot now! 🚀 Stay Ahead: Learn […]

Innovative Cloud Strategy eBook

CIOs, Infrastructure Chiefs, IT, and Security Pioneers – This guide is more than just a document. It's a strategic blueprint for your cloud journey, including concrete steps for migration, security strategies, and proven methods to optimize cost. We're talking about real solutions for real challenges, such as: And yes, even – Discover not just security […]

Making Cloud Compliance Easy

The Challenge: Dealing with the Back-and-Forth There are so many shared challenges when it comes to cloud compliance. The constant back-and-forth with the auditor has become a draining routine. As you dart through digital archives for necessary audit evidence, precious minutes slip away from your actual duties. Each passing hour pulls you further from your […]

Azure FinOps: Optimizing Costs and Best Practices

In 2023, Microsoft's total annual revenue exceeded $211 billion for the first time ever. A key driving force was its intelligent cloud segment, which has retained its position as Microsoft's powertrain since 2020. There's no disputing that Azure has emerged as one of the most sought-after cloud offerings on the market. However, while Azure bolsters […]

HashiCorp – New Licensing Model Explained

HashiCorp has recently revealed a shift in its licensing model, transitioning from open source to the Business Source License (BSL) for several projects. They've selected their usual Mozilla Public License, Version 2.0 as the ultimate open terms, with a four-year timeline for the new code release. But remember, there's no need for alarm. Let's unpack […]

How to Optimize AWS Costs with FinOps

Amazon is locked in the race against rising energy and infrastructure costs. Their per-instance pricing has halted its freefall after years of relentless reductions; at the same time, external pressures are threatening a big squeeze on organizations' budgets. Identifying and understanding AWS spend is quasi-analytical – controlling it is wholly cultural. Unifying these requires a […]

Navigating The Stormy Seas of Cloud Storage: Slash Cloud Storage Costs by 70% with GlobalDots' Curated Autoscaler

Imagine navigating your digital ship through the turbulent seas of cloud storage management. One wrong calculation, and you're either sinking under the weight of overprovisioning or losing speed due to performance hiccups. But what if there was a compass that could make this voyage smooth sailing? GlobalDots presents you with an Autoscaler that's revolutionizing the […]

Clarity in the Clouds: Innovative Solutions for Aviation

In the competitive world of aviation, where alliances are often forged with rivals, and competitors share skies as partners – GlobalDots is your co-pilot in navigating clouds of looming threats. Now, we are introducing our new e-book, which explores our curated innovative solutions for Aviation, including: Nowadays, where buying a ticket is just the beginning […]

FinOps vs DevOps: Key Differences and What Each Role Requires

Before widespread cloud adoption, the cloud's major selling point was a reduction in computing costs. Today, however, many organizations find themselves mired in increasingly costly and complex cloud environments, even forcing industry leaders such as Nvidia back toward on-prem setups. The priorities upheld by DevOps throughout the last decade have played a major role in […]

FinOps for Kubernetes: How to Reduce Costs in K8s Environments

Kubernetes, also known as K8s, is a container orchestration platform built on open-source principles. Offering a hard-hitting combination of container management and load balancing across multiple hosts, software developers are provided a major boon. Intricate deployment tasks can now be automated, accelerating development and release cycles. As a result, Kubernetes is one of the fastest […]

Embark on Your Cloud Security Journey with GlobalDots CNAPP and its New CIEM Capability

Imagine being the captain of a vast space station, floating in the endless cosmos. Your station is filled with various facilities, each serving its unique purpose, and inhabited by astronauts, each following their own set of rules. Without a proficient system to manage these rules, chaos could reign. An astronaut might accidentally enter a restricted […]

Understanding Google's BigQuery Pricing Changes: Essential Cost Optimization Tips

Recently, Google announced substantial changes to its BigQuery service, which came into effect on July 5, 2023. This blog post is dedicated to helping you understand these modifications and the potential impact they could have on your GCP's costs, thereby enabling you to make informed decisions during your FinOps journey. Google BigQuery is an enterprise-level, […]