4 Min read
Next-Gen Bot Management Platform Announced by ZENEDGE
Last week cybersecurity company ZENEDGE announced their new and improved bot management platform. Their current bot protection technologies will be upgraded with behavioral analysis and device fingerprinting. As malicious bots evolve, they learn to avoid standard security challenges. Moreover they manage to replicate human-like behavior making standard mitigation techniques not sufficient.
"There are two main directions of bot management: the traditional method and the behavioral analysis model. Traditionally, bot management looked at the end user to determine whether there was a real person behind the screen. Most bots never managed to fully replicate the Internet browsing capabilities of human users because it was too expensive. Today, we are looking at the behaviors of end users more than their capabilities, which offers a greater level of protection against sophisticated bots."
ZENEDGE co-founder, Laurent Gil
The new platform will incorporate machine learning capabilities that are supervised and analyzed by security professionals. They will detect anomalies in normal usage patterns and feed analysis results to the AI to help it's self-improvement processes.
ZENEDGE has achieved substantial growth over the last months, reaching well over 800 000 protected websites. The company uses a hybrid PoP architecture with bot mitigation solutions at all AWS locations as well as on their own PoPs.
Hybrid Cloud Popularity Skyrockets
According to a survey of more than 1000 tech professionals conducted by cloud management company RightScale, public and hybrid cloud infrastructure demand is rising while private cloud is greatly falling behind.
The survey suggests that private cloud is used by only 7% of respondents and its adoption has continuously fallen by 5% YoY. Almost 20% said they were using public cloud solutions, and 58% stated hybrid clouds worked best for them. A staggering 95% of companies claimed to be trying out IaaS services and turned to multi-cloud strategies. The results show an average of 8 different clouds used by companies with the optimisation cloud costs being the top initiative. Also, cloud challenges and general security concerns, continue to decrease. It seems that many are choosing to switch providers. Microsoft Azure adoption grew up to 14% of the market share, just behind Google's 15% compared to last year's 10%. AWS is still leading the race, holding 57% of the market.
RightScale's report also found that companies didn't have big concerns when adopting the cloud, both in terms of lack of expertise and security issues. However, mature cloud users stated their top concern was managing cloud-related costs.
Read more: RightScale, Cloud Pro
Top 100 Websites and Mobile Apps CDN Stats
A performance analysis of various CDNs used by top 100 websites as compared to those used by top 100 mobile apps, was published last week by PacketZoom. They found that Akamai is still dominating the website market, while Amazon CloudFront is leading among the U.S.'s top 100 mobile apps.
Akamai leads the way for top websites, holding a 35.3% of the market, followed by Fastly with 12.9%, Verizon EdgeCast at 11.8% and Amazon CloudFront with 9.4% of market shares. PacketZoom's analysis of CDN providers for top 100 mobile apps showed a widely different situation than with the web landscape. Despite Amazon dominating the cloud market, CloudFront was unlikely to ever come close to Akamai's superiority in the CDN industry. However, the report shows that Amazon CloudFront holds 40% of the mobile app CDN market, with Akamai falling behind at 14.1%.
The clearest takeaway from the analysis is that the constantly evolving mobile app arena doesn't follow the same rules as the standard web environment.
Read more: Bizety
Disclosed Software Vulnerabilities In 2016 Reached All-Time High
More than 15 000 software vulnerabilities were disclosed in 2016, according to a report by Risk Based Security. Every recent year has seen a new record set, reaching over 85% increase when compared to 2011. Other key findings from the report:
41 vulnerabilities disclosed daily
Software vendors are to be made more accountable for the state of security
Vendors need to promptly respond to vulnerabilities but also focus on avoiding them in the coding phase
A positive parameter shown by the report is the level of coordination in disclosing vulnerabilities. Until recently, the ratio of coordinated to uncoordinated disclosures was around 50-50. In 2016, however, 6735 vulnerabilities were reported through coordinated disclosure opposed to 2195 uncoordinated, achieving a 75-25 rate.
Read more: Dyn, Risk Based Security
Amazon, Microsoft and Apple To Treat Customers Better
Amazon, Microsoft and Apple will have to refund outages. After securing the commitments of other cloud storage providers like Google, Dropbox and BT, the Competition and Markets Authority (CMA) pushed the giants to adapt their terms and conditions in favour of customers using their services. CMA is forcing them to make their contract terms more transparent. The organisation has also advised cloud operators to give more notice to their users if any changes that could affect services or fees, are planned. That way customers would have enough time to prepare and switch provider if necessary, without costly downtimes. The organisation is calling for more cancellation rights for users. If things go wrong the provider should offer refunds in case customers refuse the proposed changes.
"People rely on cloud storage to keep things such as treasured family photos, music, films and important documents safe. It's important that they are treated fairly and should not be hit by unexpected price rises or service changes"
Andrea Coscelli, CMA acting chief executive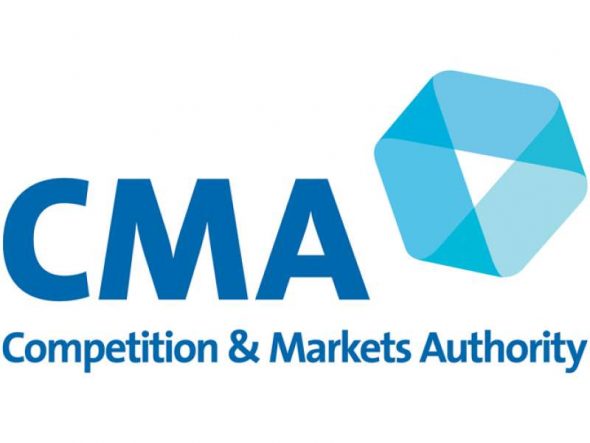 The CMA also published an open letter directed to cloud companies to remind them about their responsibilities to end users. These activities came as a result of CMA's 2016 review of compliance of consumer law in the cloud sector.
Read more: Cloud Pro