Although Content Delivery Network (CDN) is to reveal all of its true power in the future decades, an insight into how it came to be is quite useful. CDNs are surrogate web servers distributed across different data centers in different geographical regions to deliver content to end-users, based on proximity of this user. Thus, using a CDN hosting system instead of a standard one, offers a cost-effective solution for an online vendor, or an e-commerce owner, to keep his impatient customers satisfied.
It also means the faster performance of a hosted website and a better security from hacker attacks. This is because CDNs maintain multiple Points of Presence, i.e. servers store copies of identical content and and apply a mechanism that provides logs and information to the origin servers. Instead of a standard client-server communication, two communication flows are used. Between client and the surrogate server, and then between the surrogate server and the origin server.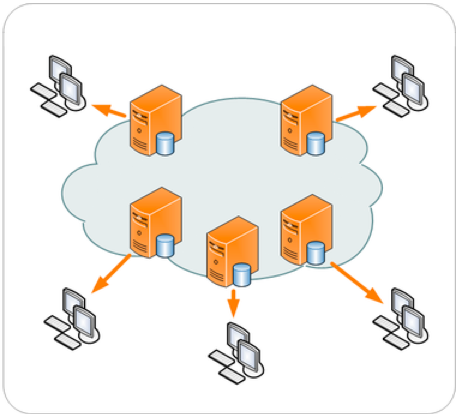 Source: https://en.wikipedia.org/wiki/Content_delivery_network
To sum it up, CDNs keep:
the Internet less clogged
the Web customers more satisfied
the e-commerce business more cost-effective
CDNs Through Generations
The development of content delivery networks sought to deal with extreme bandwidth pressures, first as video streaming was growing in demand as well as the number of content providers. That was in the past. Now, CDNs are a continual trend, with the emergence of cloud computing, involving all the layers of cloud computing:
SaaS (Software as a service), e.g. Google Docs
IaaS (Infrastructure as a service), e.g. Amazon
PaaS (Platform as a service) e.g. Google App Engine
BPaaS (Business Process as a service) e.g. advertisements, payments
Source: VentureBeat
The first generation CDNs were not encountered before the late 90's. However, some technological innovations that preceded this generation of CDNs, such as server farms, hierarchical caching, caching proxy deployment and so on, were crucial for paving the ground of the desired infrastructure of such internet un-clogging technology.
First Generation CDNs were designed to address the higher demand for audio and video streaming, to accelerate websites, to support growing volumes of content. Finally to enable the companies providing products or services to handle all requests from the Internet users, and still not face a significant loss in revenue while dealing with their IT infrastructure.
The main focus of a second generation CDNs however was a peer to peer production, cloud computing and energy awareness. Also, serving the demand of the internet crowd for more – interactivity. And not only from their desktop browser, but also their mobile devices. Also, many many ISPs, telcos, IT companies and traditional broadcasters spread across the globe. Some moved into the CDN industries themselves (Amazon, AT&T).
The third generation CDNs are expected to be completely community driven. Autonomous and self-manageable. Its main focus, the quality of experience for the end-user.
Some Historical Events that Speeded Up the Development of CDN technologies
9/11 Terrorist attack: a sudden, unanticipated mass of Internet users tried to access the particular news site, simultaneously. This caused severe caching problems, and finally more money invested in developing CDN hosting to provide protection from the flash crowds for the websites
Akamai Technologies evolved out of an MIT research effort aimed at solving the flash crowd problem
Broadband Services Forum (BSF), ICAP forum, Internet Streaming Media Alliance organizations all took initiatives to develop standards for delivering broadband content, streaming rich media content – video, audio, and associated data – over the Internet
By 2002, large-scale ISPs started building their own CDN functionality, providing customized services
In 2004, more than 3000 companies were found to use CDNs, spending more than $20 million monthly
In 2005, CDN revenue for both streaming video and Internet radio was estimated to grow at 40%
Combined commercial market value for streaming audio, video, streaming audio and video advertising, download media and entertainment was estimated at between $385 million to $452 million in 2005
In 2008 Amazon launched their Content Delivery Network
In 2011 AT&T announces their new cloud-based Content Delivery Network that enables content to flow from its 38 data centers around the world to reduce transit and latency times
In May 2011, Google said it had 200,000 active applications and 100,000 active developers.
The stocks of leading CDN market players (Akamai, Limelight, EdgeCast) slumped; Akamai's total revenue for 2011 was $1,159 million, a 13% increase over 2010 revenue of $1,024 million
Akamai's stock revenue for 2012 is reported to be $345.32 million
Cisco projected 2012 Video CDN revenues at around $1 billion with growth for 2013 between 40% and 45%, and the complete market to grow from $6 billion to $12 billion by 2015.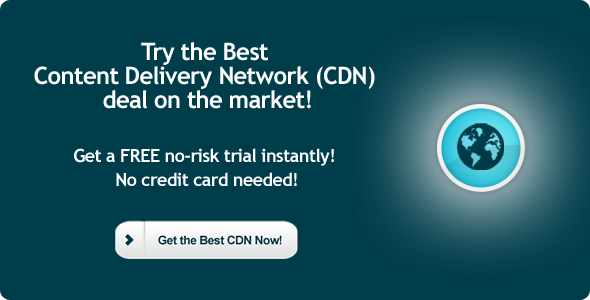 Latest Articles
In the competitive world of aviation, where alliances are often forged with rivals, and competitors share skies as partners – GlobalDots is your co-pilot in navigating clouds of looming threats. Now, we are introducing our new e-book, which explores our curated innovative solutions for Aviation, including: Nowadays, where buying a ticket is just the beginning […]
Before widespread cloud adoption, the cloud's major selling point was a reduction in computing costs. Today, however, many organizations find themselves mired in increasingly costly and complex cloud environments, even forcing industry leaders such as Nvidia back toward on-prem setups. The priorities upheld by DevOps throughout the last decade have played a major role in […]