3 Min read
The growing concern around cryptocurrency mining and its threats
The Hacker News recently contacted Cato Networks and asked for more information about how exactly can cryptocurrency mining threats impact enterprise security. Cato Research Labs determined crypto mining represents a moderate threat to the organization. Immediate disruption of the organization infrastructure or loss of sensitive data is not likely to be a direct outcome of crypto mining, but there's still a threat businesses need to be prepared for. There are two major risks when it comes to this topic – non-intentionally installed mining software on enterprise computers will raise costs of electricity and shorten the life of processors and batteries within laptops and there's also a risk that the infected enterprise computers can become a part of a botnet to launch attacks.
Read more: The Hacker News
Cato Networks – 100's of clients, 1000's of branches and 39 PoPs
Cato Networks, a software-defined wide-area networking (SD-WAN) company saw rapid growth last year. Their sequential booking growth grew to 100% quarter-over-quarter across 2017. The average size of their deals increased by 400%. Cato Cloud has a larger network footprint worldwide than any other SD-WAN that is cloud based with their 39 PoP placed globally including 2 that are based in China.
Read more: Bizety
PacketZoom and AWS CloudFront partner on mobile CDN
On February 6th PacketZoom announced they were partnering up with AWS CloudFront's Web CDN which makes them the first mobile app performance company to offer end-to-end bundled mobile networking solution – Mobile App Performance Management and Optimization (APMO).
"The benefits are twofold: (a) Technical – AWS customers will maximize PacketZoom performance value since both solutions are running from the same data centers and hence minimizing inter cloud latencies; and (b) Commercial – Thanks to economies of scale, PacketZoom should be able to offer the bundled solution at a much lower price."
– Shlomi Gian (CEO at PacketZoom)
Read more: Bizety
Infraud cybercrime forum bust
The U.S. Justice Department announced charges against 36 individuals thought to be the members of Infraud, a cybercrime forum that federal prosecutors say cost customers more than $0.5B. Started in October 2010, Infraud was short for "In Fraud We Trust," and collectively the forum referred to itself as the "Ministry of Fraudulently Affairs." As a mostly English-language fraud forum, Infraud attracted nearly 11,000 members from around the globe who sold, traded and bought everything from stolen identities and credit card accounts to ATM skimmers, botnet hosting and malicious software.
Read more: KrebsonSecurity
A Vietnamese hacker launches a domain theft attack that stranded thousands of websites
Newtek Business Services Corp., a web services conglomerate that operates more than 100 000 business websites and around 40 000 managed technology accounts had three of their core domains hijacked by a Vietnamese hacker who replaced the login page many Newtek customers used to remotely manage their websites with a live chat service. Instead of Newtek customers seeking answers on why their websites were no longer resolved correctly, they ended up chatting with the hijacker instead.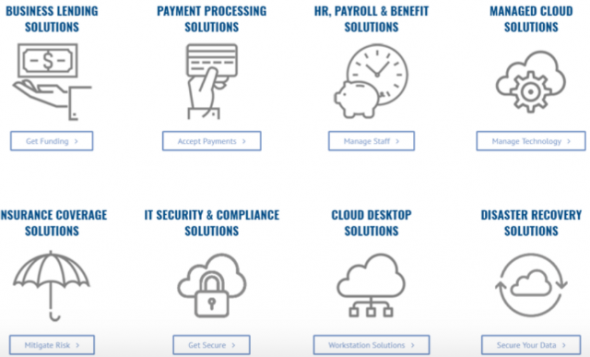 Read more: KrebsonSecurity