3 Min read
Swedish Government Accidentally Leaks Citizens Personal Data
In a clumsy cloud migration, the Swedish government inadvertently exposed personal data of its citizens, including military and police sensitive info.
The Swedish Transport Agency mishandled a deal with IBM, which resulted in a leak of data about almost every vehicle in the country, including those used by both police and military.
The mishandled migration happened back in 2015, but the Swedish Secret Service discovered it in 2016 and started investigating. The investigation led to STA director Maria Ågren whose contract was terminated in January 2017. Ågren was found guilty of being careless with sensitive information and was also fined 70,000 Swedish krona (some $8,500).
The investigation is still ongoing.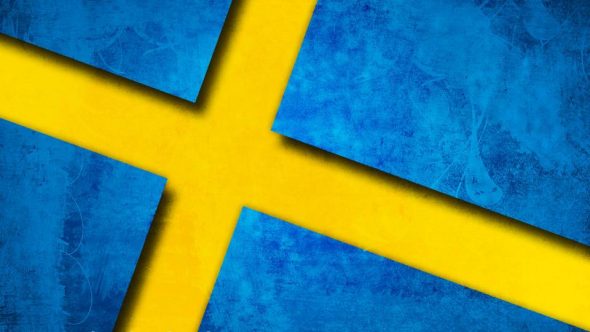 Read More:
Rackspace and AWS Push Strategic Relationship to Help Users With Cloud Migration
Rackspace and Amazon Web Services announced a new enhanced strategic relationship to help customers moving to AWS cloud capacities.
Those that look to migrate to AWS often lack the knowledge and expertise required to migrate their workloads efficiently and rapidly. The newly strengthened partnership will enable AWS and Rackspace to work closely and provide customers with their expertise, facilitating the whole migration process.
The strategic relationship consists of 3 key components:
Solution and Migration Advisory Services
Migration Service Delivery
Rackspace Advanced Migration Tooling
"We are excited about the opportunity to work even more closely with AWS to enable companies to take full advantage of AWS services"
Prashanth Chandrasekar, VP and general manager of Rackspace Fanatical Support for AWS business
Read More:
AWS Cloud Profit Keeps Amazon's Business Results Positive
Amazon's positive business results are still propelled by its AWS cloud offerings. According to latest reports, Amazon Web Services brought in $916 million in profit for the last quarter (Q2).
Their cloud computing operations rose 42% to $4.1 billion revenue bringing in higher sales but also an overall slower growth. AWS results greatly helped Amazon achieve an overall profit of $197 million for the quarter, which is still far from last year's $857 million for the same period, mainly due to a rise in operating expenses.
AWS also stated it acquired a series of new customers including the likes of Ancestry and California Polytechnic State University. Along with new customers, AWS said it's preparing to roll out new services like Greengrass software, DynamoDB Accelerator, and G3 data.
Read More:
Wisconsin Tech Company is First-Ever Company to Offer Micro-Chip Implants to Employees
Three Square Market (32M), the Wisconsin-based marketing solution provides announced their partnership with Swedish biohacking company BioHax International. The goal is to offer microchip implants to all their employees, starting on August 1st.
The program is indeed optional, but the company expects at least 50 employees to join the "biohacking" procedure. The chips are going be implanted underneath the skin and between the thumb and forefinger. The chips contain near-field communications (NFC) and radio-frequency identification (RFID) technology.
32M stated that the chips will allow employees to log into their computers, pay for food and drinks from office vending machines, open doors, use the copy machine, and so on.
The company CEO also confirmed there's no GPS tracking at all.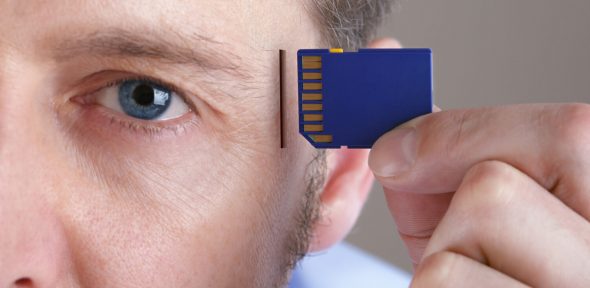 Read More:
Russian Bitcoin Exchange Operator Arrested in Greece For Laundering $4 Billion
A Russian man operating the BTC-e Bitcoin exchange platform was arrested by the Greek police. 38-year-old Alexander Vinnik has been charged with laundering over $4 billion in bitcoin involved in hacking attacks, tax fraud and drug trafficking.
Based in Russia, BTC-e, the digital currency exchange, has been offline since the arrest of Vinnik. The arrest is the latest in a series investigations against cybercriminals in Europe, following the takedown of dark web marketplaces AlphaBay and Hansa, last week.
If found guilty, Vinnik faces up to 55 years in prison.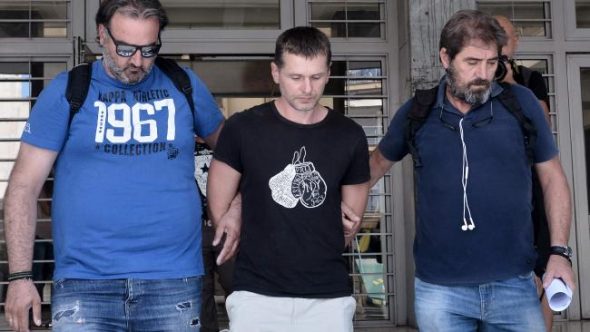 Read More:
Hacker News, US Department of Treasury