1 Min read
We're proud to announce that State of Cloud Computing 2019 report is out.
It analyzes latest cloud computing trends and predicts future trends. It's based on the latest industry data gathered from companies across the world.
Key insights
Enterprise cloud spending is on the rise – cloud IT infrastructure spending increased to $57.2 billion, reflecting a 21.3 % increase over the previous year.
Cloud adoption is rising – 77% of enterprises have at least one application or a portion of their enterprise computing infrastructure in the cloud.
Amazon Web Services dominates the cloud market – market leader Amazon maintained its dominance as its market share nudged up a percentage point to 34%. It remains bigger than its next four competitors combined.
Kubernetes continues its steady rise in container environments globally – half of all container organizations now run one or more orchestration technologies, and Kubernetes leads the way.
The report goes in detail about how the cloud landscape is changing, how much enterprises are spending on the cloud, and what will happen in 2019 and beyond in the cloud computing market.
The report also takes a look at cloud performance optimization. Companies that adopt cloud infrastructure often look for ways to reduce their cloud spend and optimize their cloud environments. GlobalDots has developed several state of the art solutions to provide you the best cloud performance optimization services.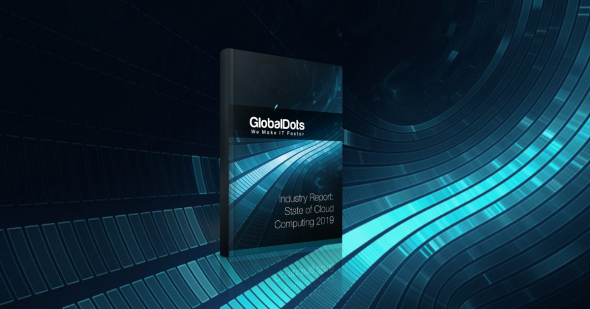 Click here to access the full report.