4 Min read
RackWare raises $2.3M for automated cloud management
RackWare has raised $2.3 million in funding thanks in part to investors such as Kickstart Seed Fund and Osage Venture Partners. RackWare offers an automated cloud management solution, the RackWare Management Module (RMM), designed to move workloads between private, public and hybrid clouds, while also increasing or decreasing available resources as necessary. Its new customers from North America and Europe include Vinit, Blue Shield, WhiteWave, IHS and ZS Associates., followed by the headquarters and R&D teams expansion.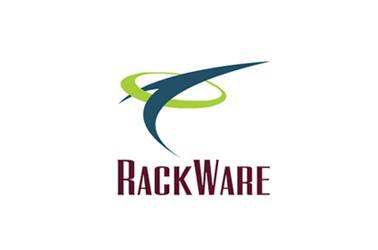 Full article at SiliconAngle.
ChinaCache Awarded Credible Cloud Service Certificate and Participates in Cloud Service Conference in Beijing
ChinaCache International Holdings Ltd., the provider of Internet content and application delivery services in China has received the Credible Cloud Services Certificate from Data Center Alliance. ChinaCache was one of the ten companies that first passed the Credible Cloud Services certification in January and satisfied all the 13 stringent accreditation criteria required by the MIIT. ChinaCache's network in China is interconnected with networks operated by all telecom carriers, major non-carriers and local Internet service providers, spanning over a decade in the field of Internet content and delivery and developing solutions tailored to China's internet infrastructure.
Read the press release.
Amazon Web Services Adds Multiple Enhancements to its CloudFront CDN
Amazon Web Services announced the enhancement of it's CloudFront Content Delivery Network (CDN) with multiple updates, which will make the user experience even more customizable. Support for additional HTTP headers when files are passed from the data source to CloudFront, mobile device detection and the ability to tailor delivered content to a given geographic location, are just some of the new features. The company will still continue to support its customers to use other CDN providers including Akamai, CDNetworks, CloudFlare, EdgeCast Networks, and Limelight Networks among others. The Company mentioned that it was happy with the latest developments.
Full report at CDN Advisor.
Three Ways The Cloud Can Help Your Business Thrive
More that 50% of large enterprises have deployed clouds in their organizations, making cloud business as usual. These are the top 3 benefits from jumping into cloud:
Flexibility
Music Mastermind, an entertainment and tech startup relies on a hybrid cloud solution to support it's flagship mobile music game, Zxa. The private cloud portion consists of easy-to-deploy hardware infrastructure integrated across two Internet point-of-presence locations and the computational power needed to deliver the game to customers in 155 countries. Music Mastermind also is deploying a public cloud offering, giving Music Mastermind the flexibility to successfully manage increased demand and provide additional scale when demand for Zya spikes.
Control
French Managed Services Provider Zetark was looking to rapidly bring its cloud storage offering to market. Zetark chose a pre-configured solution with a fully integrated set of server, storage, network and management resources. The infrastructure system can anticipate resource needs and is the ideal combination of performance and cost-effectiveness. The company was able to fully deploy the solution in just two weeks, as opposed to the typical two-month timeframe that's required for such services.
Efficiency
Red Bull Racing relies on simulation and virtual analysis running in a private cloud to design and produce custom race cars. An efficient IT infrastructure that can seamlessly handle complex enterprise workflows, including product lifecycle management and enterprise resource planning, is vital to the team's success. Red Bull Racing implemented high-performance computing infrastructure and private cloud services to drive its Formula One innovation, thus enabling greater resource utilization and performance gain. Red Bull Racing has been winning both driver and constructor championships for the past four consecutive years.
The benefits of cloud are extensive. More and more companies are making the jump into the more flexible, controllable and efficient cloud infrastructure.
Read the full article at Forbes.
Throughput – arguably the most important metric when choosing a CDN
Throughput is how strong or consistent the connection is maintained during the session. Highwing argues that throughput is the most important metric. Throughput affects if that video plays smoothly and at a high bitrate, or whether that game takes 40 minutes to download or three hours. The diversity and capabilities of connected media playback devices have exploded over the past few years, leading to an unprecedented era of consumer access to high value content. A user consuming video on an older phone in an area with poor connectivity is still often able to have an adequate experience.
As far as the advertising goes, Business Insider reports that the video ad revenue will increase at a 3 year compund annual growth rate of 19.5% through 2016. As a huge and growing segment of total spend, video is something few advertisers can afford to ignore, and the metric on most of their minds these days is "viewability". To make sure that your ads are in front of your audience and minimize bounce rates on critical traffic you want the fastest available load times and in video that is a function of throughput. To know what kind of throughput your users are getting you need a real user metric measured on the client side or to develop your own client side methodology.
Check the full article at HighWinds blog.
Related articles