3 Min read
Rackspace simplifies Cloud adoption for companies by delivering managed private cloud everywhere
Rackspace, the global provider of OpenStack-based cloud services, announced companies can run a fully-managed private cloud in any data center around the world without bearing the high cost, risk and operational burden of doing it themselves. By delivering OpenStack everywhere, the new integrated software, hardware and services solution can answer CIO demand for managed services for private cloud on their own terms – meeting customers at every step of their cloud journey whether it is in a customer or third party data center, a Rackspace-supported third party colocation facility or a Rackspace data center. Companies are on a transformational journey inside and outside their data centers – adopting a hybrid approach to public and private cloud to deliver improved customer experiences, increase reliability and reduce infrastructure and operational costs. Rackspace Private Cloud powered by OpenStack is now available in the customer's data center of choice in regions around the world.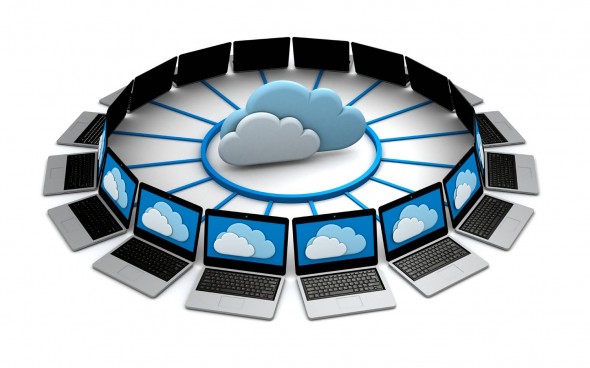 More details at:Rackspace Blog
Internap enables BANDAI NAMCO Entertainment America in developing its popular game franchises
Internap Corporation, a global provider of intelligent and scalable Internet infrastructure solutions, announced that BANDAI NAMCO Entertainment America Inc., the global developer of interactive entertainment products and services for video game consoles, mobile platforms and PCs, is leveraging its colocation and Performance IPTM services to optimize network operations. BANDAI NAMCO Entertainment America said that the Company had recently expanded its operations and shifted its West-Coast facilities from North California to Santa Clara, and so it needed both colocation services as well as support for various IP backend functions to meets its testing and development environment needs. Internap was singled out, because of its scalable, high-density infrastructure and various IP optimization offerings, which helped BANDAI NAMCO Entertainment America in expanding its West Coast operations.
Full report at: Internap
Demandware integrates Instart Logic's Application Delivery Platform into its commerce Cloud
Instart Logic, a global provider of of application delivery solutions and platforms, announced that Demandware, a cloud-based e-commerce platform, is leveraging its application delivery platform for end-user experience improvements and customers' website acceleration, in order to improve the quality of customer engagement. As part of this deal, Instart Logic joins as a premier tier Demandware LINK Technology Partner, and Demandware's clients will be able to use Instart Logic's application delivery platform to improve performance, security and control of their web applications instantaneously across any device or network, as well as application virtualization solutions to provide their end-users with a much better quality-of-experience. The Demandware LINK Partner Ecosystem is composed of hundreds of innovative and highly skilled technology and services providers who collectively deliver Demandware clients unprecedented levels of agility, choice, and speed-to-market. Both companies have shown satisfaction and enthusiasm over the collaboration.
Read more at: InstartLogic
Rackspace unveils OnMetal Cloud – the next generation OpenStack-based bare metal servers
Rackspace, the global provider of OpenStack-based cloud services, announced the availability of its next generation OnMetal Cloud Servers that provide extremely fast performance and can be API-provisioned in less than two minutes, thus providing almost real-time scalability and elasticity to the customers. These OpenStack-based OnMetal servers are powered by single tenant servers featuring the latest Intel Xeon E5-2600 v3 processors and can host both Linux and Windows operating systems to support all major workloads including Cassandra, Docker and Spark among others. The OnMetal Cloud is now available to its customers around the globe and is supported through its data centers in the U.S. and the U.K.
More details at: Rackspace Blog
Level 3 improves connectivity to Microsoft Office 365 by adding it to Cloud Connect Ecosystem
Level 3 Communications, the global provider of networking and communications, announced that its customers will now be able to have a much faster and better connectivity and access to Microsoft Office 365 because Level 3 has now added the Azure ExpressRoute for Office 365 into its Cloud Connect Solutions Ecosystem. As part of this collaboration, Level 3 will offer both point-to-point Ethernet as well as any-to-any IP-VPN connectivity into Microsoft Azure and Office 365. Enterprises will also be able to get faster and more secure connectivity owing to Level 3's collocated network as well as carrier-grade firewall. This collaboration also means that Level 3 will be interconnecting into Microsoft's data centers at Amsterdam, Chicago, Dallas, London, Seattle, Silicon Valley and Washington, D.C. and provide better performance around the globe.
More details at: Enterprise Times