Rackspace Unveils its Akamai-Powered Content Delivery Network Solution
Rackspace, the provider of managed cloud solutions, announced that launch of its Rackspace Content Delivery Network (CDN) solution for improving content delivery for its cloud customers. The new CDN solution will be powered by Akamai Technologies and will expand Rackspace's cloud solutions' portfolio by adding an on-demand, utility-based CDN solution to the suite and will without a doubt increase the level of user experience and customer satisfaction. Both Rackspace and Akamai mentioned that they were excited about this development and stated that Rackspace CDN further expanded their long standing relationship of providing high-performance and scalable solutions to their customers around the globe.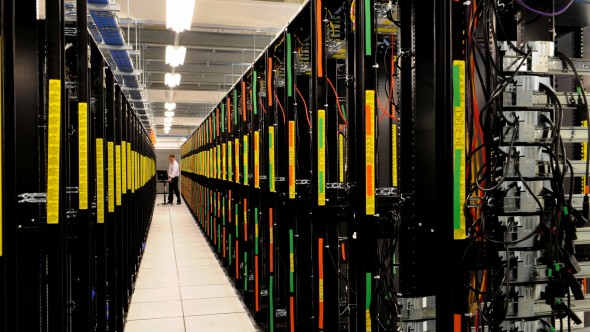 Read more at CDN Advisor.
Limelight Celebrates Decade-Long Relationship with ICV Digital Media
Limelight Networks, the provider of digital presence management and innovator in Content Delivery Networks, announced its 10-year anniversary for working closely and optimizing content and media delivery for ICV Digital Media Inc., a video production and web development company that focuses on web-based content distribution for B2B. ICV has mentioned how satisfied the Company is with the partnership and how Limelight never failed to deliver good quality-of-service with extremely high levels of reliability. ICV Digital Media makes use of both Limelight Orchestrate Delivery platform as well as Orchestrate Storage service for its customers around the globe.
Full story at CDN Advisor.
IBM Adds a Second SoftLayer Data Center in the Netherlands
SoftLayer Technologies, an IBM Company and a provider of cloud computing and managed hosting services, announced that it has opened a second cloud data center in Almere, the Netherlands. This new facility located just outside Amsterdam will double IBM's capacity in the region and thus allow the Company to provide faster and better services to its customers. The new data center will improve SoftLayer IBM's data storage redundancy and allow customers to backup and quickly restore workloads that are stored and balanced across different locations, as well as increase network capacity. The new facility is the 13th new SoftLayer facility that was added after IBM's acquisition of the Company in last 10 months.
Read more at TechweekEurope.
House votes to strip NSA of bulk phone record-collection powers
The House of Representatives voted Wednesday afternoon to ban the wholesale collection of phone records data by the National Security Agency (NSA). The House voted the USA Freedom Act to pass, which contains language that keeps phone record metadata (call dates and times, but not call content) off-limits to government agencies. The NSA has taken its authority to collect phone records from Section 215 of the 2001 Patriot Act. But that provision will expire on June 1, along with the legal authorization for a host of other security and surveillance programs. So Congress is eager to get a replacement bill passed. Google has resisted government requests for access to user data, and has sought ways to make the requests more public.
Full article at VentureBeat.
Gametime raises $13M for its app to snap up last-minute sports tickets
Gametime has raised $13 million from Accel Partners and others in a bid to boost its mobile app that lets you purchase last-minute tickets for sports events — without having to print anything. San Francisco-based Gametime has created Android and iOS apps that make it easier to purchase last-minute tickets using your mobile device. It competes with big companies like Ticketmaster and StubHub. Gametime's latest version has a real-time "pull-to-refresh" feature that constantly updates the best seats available at a sports event. Gametime will use the funds to continue hiring people in all departments, Griffith said. To date, the company has raised $18 million, including a $4 million round led by Accel Partners announced in September.
Read more at: https://venturebeat.com/2015/05/13/gametime-raises-13m-as-use-its-app-to-snap-up-last-minute-sports-tickets/
PSN down intermittently — gamers experiencing Internet issues on PlayStation consoles
Sony's PlayStation Network is experiencing an outage. This is preventing gamers from playing multiplayer online games like Call of Duty: Advanced Warfare and Destiny, but it is also causing issues for some trying to connect primarily single-player games like Bloodborne to third-party servers. Sony has confirmed that the PSN Store, PlayStation Vue, PlayStation Video, PlayStation Now, and all social features are not working. A few months ago, a group of cyberattackers known as Lizard Squad has knocked Microsoft's Xbox Live for around 24 hours and Sony's PSN during christmastime, using distributed denial-of-service attack (DDoS).
Read more at TDeveloperLab.
Twitch reduces livestream delays by about a third
The top website for live gaming video has directly addressed video delays by upgrading its technology.Twitch says that its engineers accomplished this improvement by breaking up video packets from 4 second segments to just 2 seconds. This drastically decreases the size of the data that goes through Twitch's pipeline at one time. The reduced delay comes just after Twitch expanded its content to the Roku streaming set-top boxes. This means that people can get more immediate live gaming video on Roku, Chromecast, mobile, and most gaming consoles. If you have an Internet connected device, you probably have an easy way to watch Twitch.
Read more at NewsInformer.