4 Min read
Gartner Says Public Cloud Revenue Will Exceed Analyst Expectations
According to analysts from Gartner, the overall public cloud market will grow by 18.5% in 2017, mostly fueled by rising SaaS revenues. The company predicts software revenue to bring in $58.6 bn by the end of 2017.
The SaaS revenue growth is expected mainly due to cloud providers upselling value through apps and products as a service rather than anchored to devices.
"Final data for 2016 shows that SaaS revenue was far greater in 2016 than expected, reaching $48.2 billion, SaaS is also growing faster in 2017 than previously forecast, leading to a significant uplift in the entire public cloud revenue forecast."
Sid Nag, Research Director @ Gartner
However, research shows that IaaS offerings will achieve the biggest gains until the end of the year. IaaS is expected to rake in $34.7 bn, a 36.6% rise YoY. PaaS predictions are positive too. The least profitable cloud area in 2016 achieved $9 bn in revenue is expected to rise to $20.8 bn this year.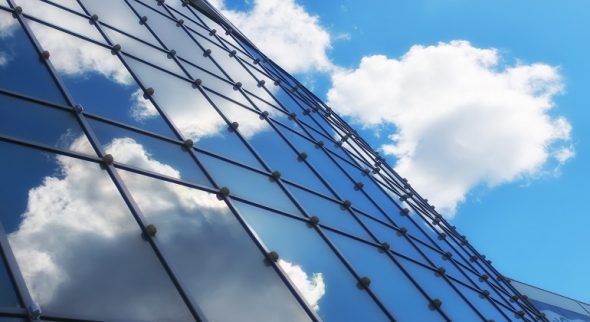 Read More:
Hyatt Hotels Fall Victim to Yet Another Card Breach
Hyatt Corp. said its cybersecurity department found signs of unauthorized access to payment data entered at the front desk of certain Hyatt locations between March and July 2017.
The company proceeded to alert customers about the incident, the second one in the last two years. Hyatt claims they identified and mitigated the issue as well as launched a comprehensive investigation to track any other possible risks.
The breach impacted 41 properties across 11 countries while the hacked data contained cardholder name, card number, expiration dates and internal verification code. The hospitality chain also said that the breach impacted only a small percent of their customers during the incident period and that no other information was accessed.
Cybersecurity expert Brian Krebs also pointed out that a lot of online and offline merchants are compromised by card-stealing software making it very likely that private data and card numbers from Hyatt hotels were stolen from multiple connected victim companies.
Read More:
Google Will Power its Cloud and Infrastructure From 100% Renewable Sources by the End of 2017
Google revealed that by the end of 2017 it will achieve its goal of 100% renewable energy usage.
The company boasts it managed to reduce energy overheads (power used for non-computing tasks) to 12% and using its in-house machine learning system to operate data centers helps save additional 15%.
Google's Chris Talbott, head of cloud storage product marketing, and Kate Brandt, sustainability lead, explained a blog post that the tech industry will have a significant impact on the environment if businesses don't opt for sustainable sources. The duo also pointed out that alongside price, reliability, security and openness when choosing technology providers, sustainability should become one of the key factors as well.
Read More:
Microsoft Releases Patches for Severe Office Zero-Day & DNS Exploits Among Other
Last week Microsoft released a series of security patches to address a total of 62 known vulnerabilities in its products.
Besides the newly discovered MS office zero-day flaws, Microsoft also patched issues with its Windows operating system, Internet Explorer, Microsoft Edge, Microsoft SharePoint Server and Microsoft Lync.
The huge update release called "October patch Tuesday" also solves a critical Windows DNS vulnerability that could be exploited by a malicious DNS server to execute arbitrary code on the targeted system.
Here's a list of patched critical and important vulnerabilities:
Microsoft Office Memory Corruption Vulnerability (CVE-2017-11826)
Microsoft Windows DNSAPI Remote Code Execution Vulnerability (CVE-2017-11779)
Windows Subsystem for Linux Denial of Service Vulnerability (CVE-2017-8703)
Microsoft Office SharePoint XSS Vulnerability (CVE-2017-11777)
Read More:
New Android Ransomware Encrypts Data and Changes PIN
A new and dangerous ransomware has been discovered by researchers from Slovakia cybersecurity company ESET.
First spotted in May this year, the ransomware, dubbed "DoubleLocker", not only encrypts users' data but also locks them out of their devices by changing the PIN lock on the screen.
The ransomware is the first that manages to misuse Android's accessibility features previously mostly targeted by banking Trojans.
"Given its banking malware roots, DoubleLocker may well be turned into what could be called ransom-bankers. This two-stage malware first tries to wipe your bank or PayPal account and subsequently locks your device and data to request a ransom."
Lukáš Štefanko, malware researcher @ ESET
The malicious software spreads by presenting itself as an Adobe Flash update on compromised websites. Researchers are afraid that upgraded DoubleLocker-like ransomware could sprout out in the future and go as far as to steal banking credentials other than just extorting ransom money.
Read More:
KrebsOnSecurity, WeLiveSecurity