4 Min read
Netflix Releases ISP Streaming Video Rankings For October
Netflix has released its monthly ISP video streaming performance rankings for the month of October. Verizon FiOS is still the top performing large ISP in the index with an average stream of 3.80 Mbps. That's followed by Cox (3.73 Mbps), Bright House Networks (3.72 Mbps), Cablevision's Optimum Online (3.71 Mbps), and Time Warner Cable (3.62 Mbps). All of them are topped by Grande Communications (3.88 Mbps) when the list includes smaller ISPs. Comcast was the biggest mover in the rankings last month, jumping two spots to No. 6 with an average speed of 3.61 Mbps, up from 3.52 Mbps a month ago. ISPs may see better performance if they've struck a free deal to participate in Netflix's Open Connect Content Delivery Network, or they may see improved performance if they've struck a direct interconnection deal with Netflix – in which lagging transit partners may be bypassed.
Read more at: DSL Reports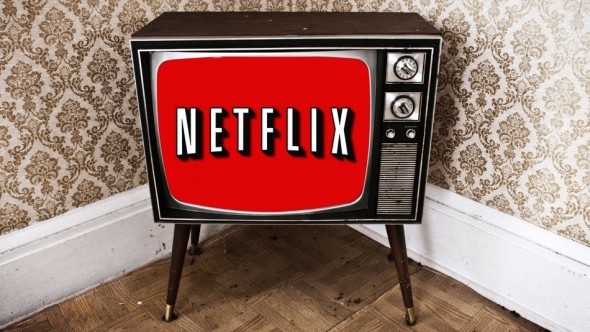 Hackers briefly shut down San Jose police department and city websites
San Jose officials say the city's website — and police department website — have been the target of multiple cyber attacks over the past week. It was a distributed denial of service attack, or DDoS, which is designed to deliberately congest a website's traffic and shut it down. All of the city and police department websites were fully restored by Monday evening, and have experienced no problems since. The agenda of the attack is still unknown, since there haven't been any reports of any system breaches or data compromises. No arrests have been made in connection with the incidents, and the rate of DDoS attacks is still on the rise. Government agencies are also attack targets.
Full story at: Mashable
Online retailers braced for biggest cybercrime Christmas of all time
Cybercrime to peak during Christmas shopping season, with 45m online attacks attempted in last three months alone. Over the past 90 days, ThreatMetrix, which authenticates transactions on behalf of 4,000 customers across the world, has detected 45m attempted attacks against online retailers, a 25pc increase on the previous quarter. The company, which analyses $1 billion transactions each month, has warned that the festive period will attract more attempted hacks than ever before. Black Friday, which will take place on November 27, and Cyber Monday, on November 30, will be "a particular target for online criminals. It's predicted that the number of attempted hacks will double; last year over 11.4m fraudulent transaction attempts were logged during the holiday shopping period alone.
Full report at: Telegraph.co.uk
T-Mobile US Inc: Un-carrier X Offers Free Streaming Video and Doubles Data
Just in the past few years, smartphones have changed dramatically with all content moving to the Internet. Everything being done today will deal with "the growing problem of dealing with data". T-Mobile has announced that due to the issue at hand, the company has decided to double the data the customers receive while keeping the prices the same. If you had a 1GB plan, that means you now have 2GB for the same price. The same applies to the company's 3GB and 5GB plans as well. T-Mobile will also be increasing the data amount in its family plan, letting any family that wants to move up to a higher tier together do so at no cost. The company's family data plans are per person, not a shared bucket like AT&T and Verizon offer. The company also cut prices by 15% for families who want to mix and match, where one person wants more data and another wants less. Other than that, T-Mobile will also offer video streams optimized for phones. Called "Binge On", the service lets T-Mobile customers watch content from 24 top video sources, including Netflix, HBO, ESPN, and many more without using any of the high-speed data in your plan. The service also works with DISH Network's Sling TV service, which is being offered to T-Mobile customers at a 30% discount.
More details at: Fool
Telecom Italia Deploys Qwilt to Optimize Over-the-Top Video Content for Improved Customer Quality of Experience
Qwilt, a provider of of online video delivery and open video caching solutions, announced today that Telecom Italia, a leading provider of wireless and broadband telecommunications services, has deployed Qwilt's award-winning open caching solution to boost network capacity and improve quality of over-the-top (OTT) streaming video for it's more than 30 million customers. Telecom Italia implemented Qwilt's solution to provide enhanced quality of experience (QoE) for its subscribers using online video and live streaming services from OTT content providers in Italy. Qwilt and Telecom Italia are both founding members of The Streaming Video Alliance (SVA), a newly formed industry forum comprised of leading companies from across the online video ecosystem, that is creating the open architecture for streaming and related industry best practices that will allow streaming to scale globally.
Read the full report at: FierceOnlineVideo