2 Min read
More than 1800 flights cancelled due to Delta Airlines system outage
On early Monday, August 8, Delta Airlines experienced a massive computer outage that forced it to cancel more than 1800 flights and delay many more. The problem began with a critical power control module at the airline's technology command centre which caused a surge to the transformer and a loss of power. The power was restored quickly, but the real problem was the fact that critical systems and network equipment didn't switch over to backups. Customer service system for check-ins, conduct boarding & dispatch aircraft were affected.
"We are sorry our technology failure inconvenienced so many customers and are grateful for the faith and patience so many have shown in Delta"
– Gil West (Delta COO)
Official operations update from Delta Airlines: Delta News
Would the public cloud have saved Delta: Dyn Blog
Read more: ZDNet
"Off-Path" Linux Attacks
A new serious security vulnerability in Linux operating system kernel was demonstrated on August 10, 2016 at the 25th USENIX security symposium. "Off-Path TCP Exploit" vulnerability allows attackers to terminate connections between vulnerable Linux hosts and inject malicious payloads into the communication if the connections are not encrypted. An attacker which knows a connections client IP, server IP and server port can abuse the challenge ACK mechanism to determine the accuracy of a normally "blind" attack on the client or server.
Read more: Usenix, Verizon Blog
Record live streaming traffic from Rio
Akamai reports that the amount of viewers watching the olympic games in Rio this year has topped the total amount of viewers that watched London Summer Olympics in 2012 and Sochi Winter Olympics in 2014 combined. Akamai is supporting the streaming efforts of over 50 different broadcasters and partners with the rights to the game, so they have unique insights into the current numbers.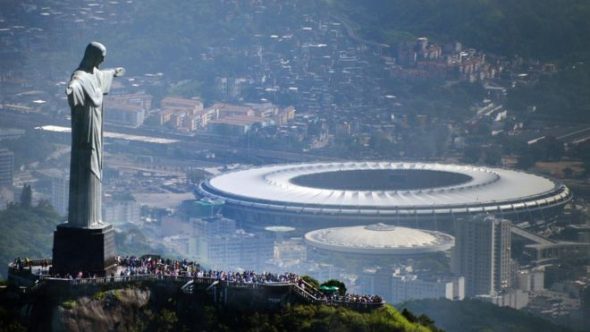 Read more: Akamai Blog
How to set up HTTP/2 server push
In April, CloudFlare announced support for HTTP/2 Server Push via the HTTP Link Header and now they explain how to implement it. They wanted to make it easy to improve the performance of contemporary websites built with Node.js so they developed the netjet middleware to parse the generated HTML and automatically add the Link headers.
Read more: CloudFlare Blog
CDNetworks helps Bang & Olufsen to reduce website load times
Traditionally, Bang & Olufsen products have been sold mainly through retail networks across more than 100 countries. Recently, the company launched initiatives for global growth, their new robust online presence is aimed at mid-level and high-end customers in the world's fastest growing consumer markets. One of these emerging markets is China, where they experienced slow load times. After going with CDNetworks to help them with the issue the problem was quickly solved.
Read more: PR Newswire