4 Min read
Kaltura collaborates with Harmonic to create a new flexible, Cloud-based OTT platform
Kaltura, the online video streaming technology provider, and Harmonic, the global provider of video delivery infrastructure, announced that they had collaborated to integrate Kaltura's OTT (Over-the-Top) video platform into Harmonic's new VOS 360 professional cloud media processing service, aiming to create a new Software-as-a-Service (SaaS) platform that enables content publishers and broadcasters to quickly deploy their live, on-demand as well as time-shifted video services. Both of the mentioned parties were excited over the business collaboration and stated that this new joint offering will allow their users to quickly launch their broadcast-quality OTT content in a matter of hours while supporting various encoding/transcoding as well as monetization features in a reliable and scalable manner, which are great news for all Kaltura and Harmonic users alike.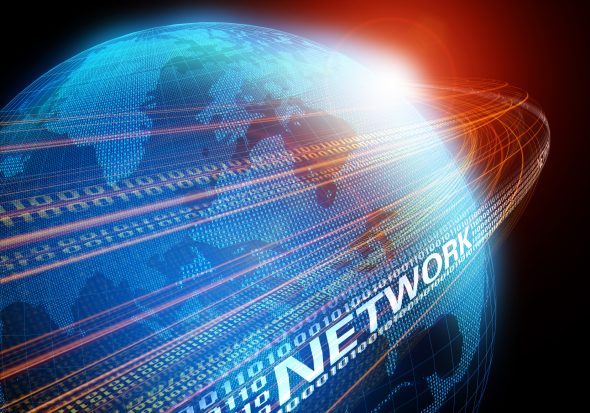 More details at: Kaltura
Broadpeak unveils CDN Diversity to further optimize content delivery
Broadpeak, the global provider of content delivery network technologies and specialized hardware servers for streaming media content, announced that it had enhanced its award-winning umbrellaCDN offering with CDN Diversity, which can successfully scale real-time information and analytics to gauge multiple CDNs and then request more content from the better performing CDNs. Broadpeak stated that one single CDN may not always provide the best results, considering the geographical aspect and other various factors. CDN Diversity was chosen because it aggregates multiple CDNs and then enables content publishers and providers to look at various factors and then make smart decisions for best content delivery in an automated manner. Both Broadpeak and CDN Diversity have stated that they are satisfied and excited over the collaboration.
Read more at: BroadPeak
Rhapsody to leverage Limelight Orchestrate to stream its music content
Limelight Networks, the global provider of digital content delivery and digital presence management, announced that the music-streaming provider Rhapsody, has extended the company's' 1.5 decade years of partnership, and will be leveraging its Limelight Orchestrate Delivery and Storage offerings to stream its audio content around the globe. Rhapsody manages a vast library of more than 35 million songs and a customer-base of 3.5+ million users. The biggest challenge was to store the content closer to the end-users and deliver them the audio content on a wide array of devices with a low buffering and latency rate. That's why Rhapsody decided to make use of Limelight's offerings and further expand its relationship with the CDN provider.
Full report at: LimeLight Networks
Verizon acquires a stake in AwesomenessTV, expands its mobile content presence
Verizon Communications, the provider of broadband and telecom services, has agreed to acquire a 24.5% stake in AwesomenessTV, an online video startup owned by Dreamworks Animation, in furtherance of its aim to form a premium online video streaming service. The deal states that Dreamworks Animation will retain its controlling 51% stake in AwesomenessTV, which is valued at $650 million, whereas media titan Heart Corporation will hold the remaining 24.5%. AwesomenessTV is oriented towards video programming, and is available on its popular Youtube channel which currently has over 170 million subscribers and 16 billion views under its belt. 80% of AwesomenessTV's viewership has now moved to mobile, so it's easy to see what Verizon brings to the table and gets out of this deal. While the two companies already had a pact in place to provide exclusive video content for distribution on go90 (including shows like "Guidance" and "Top Five Live"), AwesomenessTV will now be launching a premium short-form mobile video channel under its brand as part of the go90 streaming service.
Read more at: Bidnessetc
PerimeterX has launched it's latest offering, the Bot Defender solution
PerimeterX, a security based startup has just went public by launching it's latest security offering. They have developed a security service called the PerimeterX Bot Defender that protects online companies from automated attacks, including bot attacks, DDoS attacks, zero-days threats, brute force, price scraping, and more. The main difference is their approach – instead of using the traditional WAF that relies on a IP reputation database, PerimeterX mitigates attacks using a Behavioral Fingerprinting Browser-based technology. This solution in website security shifts mitigation from the middle mile to last mile. They are currently protecting more 1B pages per week, even though they were in stealth mode. The platform features Behavioral fingerprinting (Browser, User, Network), Threat Detection and Bot Mitigation and Layer 7 DDoS Mitigation. It's also important to not that it protects against Content Scraping, Price Scraping and Brute Force Attacks and it can be integrated with any CDN.
More details at: PerimeterX