3 Min read
Instart Logic introduced a Bot Mitigation service
Instart Logic, an application delivery solution provider, announced a new set of security innovations against bots. These security capabilities, under the company's existing AppShield offer, include Bot or Not protection, IP reputation with rate limiting, and Managed Security Services. This solution set leverages machine learning algorithms to analyze patterns in real time, protecting applications from revenue loss without sacrificing performance.
Read more about it here: Instart Logic
Highwinds to demo Full Site Acceleration platform at Velocity
Highwinds announced that it will be providing live in-booth demos of its Full Site Acceleration platform and also that it will be hosting a "Snappy Hour" event along with NS1 and Google Cloud Platform at O'Reilly Velocity Santa Clara. This platform incorporates CDN, advanced dynamic content acceleration technology, and the performance optimization expertise of its engineering team.
"Our CDN has been used to deliver videos, downloads, and apps for some of the world's largest and most reputable brands for many years. Full Site Acceleration is a natural extension of that service"
– Rich Day, president of Highwinds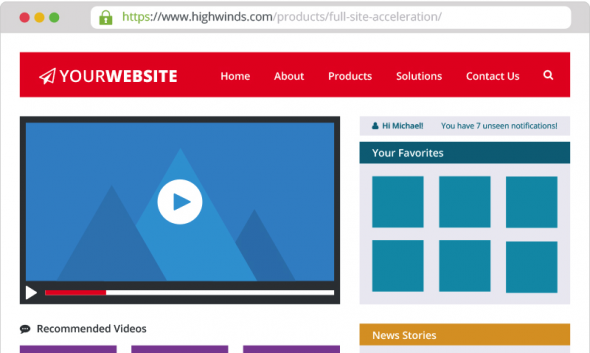 Read more: Highwinds
Dyn partners with Internet Systems Consortium to host global F-Root nameservers
Dyn, an internet performance solution set provider, announced a partnership with Internet Systems Consortium (ISC) which will enable them to host F-Root nameserver nodes. F-Root is one of the 13 internet root name servers that supports the core DNS infrastructure of the entire internet.
"Dyn's long history of providing rock solid DNS services as well as their leadership position in the IPM space makes them an obvious partner to host F-Root servers"
– Jeff Osborn, president of ISC
More info at: Dyn
Colorado Governor visited Level 3's data center in São Paulo,
Brazil
John Hickenlooper, United States Governor, Colorado, visited São Paulo, Brazil to learn more about Colorado-based Level 3's cybersecurity services and innovations. The Governor toured Level 3's data center, Network Operations Center and Distributed Denial of Service (DDoS) scrubbing center in Cotia, São Paulo during which he expressed his intent to make Colorado a model for best practices in cybersecurity.
"Seeing firsthand Level 3's data center gave me great insight into how they identify, research and detect malicious cyber activity. It also reinforced how the efforts we have underway in the state of Colorado will help protect global businesses of all sizes against increasing cyber threats."
– John Hickenlooper, Governor, State of Colorado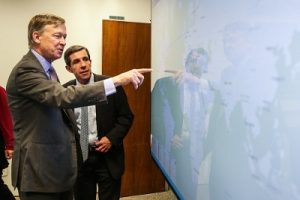 Read more at: Level 3 News
Google Fiber buys Webpass to Boost its High-Speed Internet Business
Google Fiber, the high-speed internet service owned by Alphabet, is aiming to acquire Webpass to bolster its U.S. expansion and compete with big broadband incumbents. The news was announced by Google Fiber in a tweet and was followed up by a Webpass blog post.
Great news! We look forward to welcoming @Webpass to the Google Fiber team once the deal has closed: https://t.co/bioFpMk4aW

— Google Fiber (@googlefiber) June 22, 2016
"By joining forces, we can accelerate the deployment of super-fast Internet connections for customers across the U.S. Webpass will remain focused on rapid deployment of high speed Internet connections for residential and commercial buildings, primarily using point to point wireless,"
– Charles Barr, president of Webpass
Read the entire news: CNBC