2 Min read
2015 was a big year for CDN, cloud computing, media streaming and DDoS security. A big step forward has been made – the whole market has grown significantly. Now it's time to look back at the biggest industry acquisitions this year;


Akamai Technologies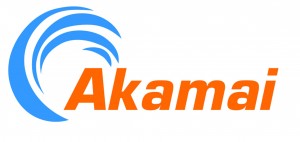 Akamai is the global CDN and web security provider. This year alone, Akamai has acquired Xerocole, Inc (March 2nd), Octoshape (April 6th) and Bloxx (November 2nd). All of the acquisition numbers were undisclosed. Octoshape's acquisition was paid in cash.


Dyn

Dyn is a cloud-based internet performance company enabling companies monitor, control, and optimize online infrastructure. Dyn has made 9 acquisitions in total but none in 2015. It's total equity funding equals $38M and is currently stationed in Manchester.


CDNetworks
CDNetworks enables global cloud acceleration to e-business customers across industries such as finance, travel, manufacturing and media. CDNetworks hasn't acquired any company since 2009. but equals a large sum of $96.5M in total equity funding.
Telefonica
Telefonica is a diversified telecommunications group that provides fixed line and mobile telephony services. Telefonica employs over 10000 people and has been funded back in 1924. Telefonica acquired Synergic Partners on November 13, 2015 for an undisclosed sum.


Fastly
Fastly is a company that provides businesses with CDN and performance analytics, and the ability to cache frequently changing content at the edge. It equals $129M in total equity funding. It's last acquisition CDN Sumo, back in 2014, for an unknown amount.


Verizon
Verizon Communications is a broadband and telecommunications company operating 4G LTE network, 3G network, and information services. It went public back in 1983. It acquired AOL on May 12th, for a hefty sum of $4.4B in cash & stock, making 2015. a pretty expansive year for Verizon.