4 Min read
If you're running an online business with a checkout, making the whole process as smooth as possible is essential for increasing your sales and conversion rates. In fact, 70% of online shopping carts are abandoned before checkout and slow load times have everything to do with it.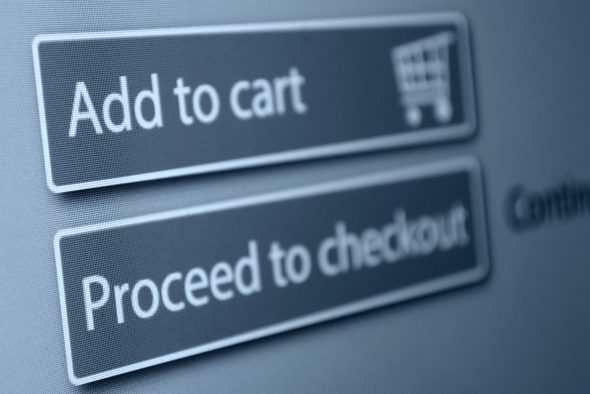 Your checkout page is where window shoppers become paying (and returning) customers if you do your job right. It's the final step on the road of your online business. You can either slap Paypal on your page and think of it as done, or you can have full control over the entire checkout process and actually boost sales.
The psychology behind the checkout
In a physical store, you know the line is going to move eventually, and that if you get desperate you can hop on another line. If a page hangs during an online transaction, it introduces uncertainty that you'll ever be able to complete your purchase. The more uncertain your customers are, the more likely it is for them to abandon the purchase. Take these simple facts into account:
As waiting time increases, satisfaction decreases.

We remember wait times as being 35% longer than they actually were, and base our satisfaction on this remembered experience rather than reality.

We use other people's satisfaction as a benchmark.

We perceive a long wait as being worth it if we ultimately receive more call support time.
In-store checkout vs Online checkout
Key facts to Online checkout:
Perception of instantaneous service

Abandoning the cart is the only option when faced with long wait times

Buyers are not convinced by the friendly "Thanks for your order" confirmation page

Buyers can't estimate the transaction time in advance
In-store checkout:
Buyers are able to see the line and estimate wait time

Buyers have choices when faced with slow lineups – refuse to enter, enter but leave before checkout or switch lines

Friendly staff can lessen the negative impact of standing in line
That being said, there is one thing that In-store checkout and Online checkout have in common – customers associate long wait times with poor customer service, which negatively affects likelihood of returning. That's a key fact and it's often overlooked.
Now, when we've given you a little insight to checkout psychology, here are the 5 things you can do to make the online checkout feel faster and boost your sales:
1. Allow payments without requiring an account
Forcing people to sign up for an account is just too intrusive for first-time customers, and it's a major conversion killer. The main reason users hate setting up an account is because they expect to be flooded with promotional emails. Also, signing up, setting up a password and a username and confirming your "new" account via e-mail takes too much time and patience. It's simply a bad idea.
2. Don't redirect people
You worked so hard to get people to your website. Why send them away to another website to pay? This is the main disadvantage of using services such as Pay Pal. Checking out and paying will be the last thing people do, which is why you want your business's name to be the last thing on their minds.
3. See what your users see, look beyond the performance data
The load time you see in your performance numbers that you see in your measurement data may be the real picture, but your real picture doesn't match your users' perceived picture. If your page takes 5 seconds to load, your users will perceive that it took 7 seconds.
4. The perceived value must match or surpass the wait
If long wait times are necessary, ensure that you're delivering something that has value that's commensurate with the wait. We rationalize the wait because we assume that the thing we're waiting for is worthy of our time. If you don't match your user expectations, you're heading straight for Abandonville.
5. Simplify the transaction process down to a single page (that loads FAST)
Implementing one-click checkout, like Amazon, is one way to to this. Also, it's important that resource requests and responses happen in the background, beyond the user's notice. It has to look awesome and feel FAST. This also means that you should:
ask for essential information only

provide reassurances on Security and Privacy

keep distractions down to a minimum

have clear Calls to Action

deliver a seamless design
Let's wrap it up
It's not just about increasing sales, it's about creating an enjoyable experience that people will come back to, the way you're handling your checkout says a lot about your online business. This is the place where they hand over their credit card information and finally part with their hard-earned cash. Don't forget that perception performance beats performance stats. Every second counts, so optimize your online checkout today.