4 Min read
Hibernia Networks adds a PoP in Dubai, expands network capacity in Middle-East
Hibernia Networks, the global provider of in telecommunications and networking services, announced that it had established a new Point-of-Presence at Dubai, United Arab Emirates, as a part of Hibernia's expansion plan in 2016, aiming to further increase the Company's network capacity in the Middle East region and ensure low latency connectivity between the Middle East and the rest of the world. The Ethernet-based connectivity service leverages the unmatched latency performance of the Hibernia Express cable across the Atlantic, which connects Europe and North America. The new PoP is located in one of Dubai's major telecom hubs and will connect the region to various major financial and media centers across North America, Asia and Europe by connecting into its ultra-low-latency Hibernia Express cable. According to TeleGeography, demand for international bandwidth between the Middle East and North America is projected to grow 39 percent annually from 2015 to 2022.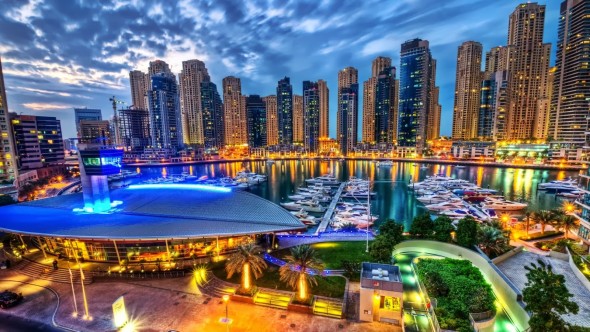 Read the full report at: HiberniaNetworks
Broadpeak's nanoCDN Helps Emtel and MC VISION deliver better live video multiscreen services
Broadpeak, the global provider of Content Delivery Network and specialized servers for better delivery of live and on-demand content, announced that Emtel, the Mauritius-based telecom and mobile provider and MC VISION, the official broadcaster of Canal+ for Mauritius, are leveraging Broadpeak's nanoCDN offering for creating the world's first commercially deployed Multicast Adaptive Bit-Rate (ABR) based solution. MC VISION has introduced its myCANAL multiscreen service that makes use of Emtel's latest network broadcasting features, and here the deployment of nanoCDN helps in increasing the scalability of video delivery by supporting an array of devices including PCs, tablets, laptops and mobile devices. It's also important to note that Emtel is making use of nanoCDN right at the content delivery through its fiber-through-the-air (FTTA) network to ensure maximum scalability as well as providing viewers with the optimal content delivery experience.
You can read more at: BroadPeak
Verizon Digital Media Services launches a Wide-Range of APIs for its Web Application Firewall
Verizon Digital Media Services, the Content Delivery and web security services providing subsidiary of Verizon, announced the availability of a wide-range of public configuration APIs for its DEFEND Web Application Firewall offering, which not only enable controlling and managing various WAF configurations, but also get access to various WAF event logs for post-processing. These are great news for Verizon's customers, as they can now automate and manage various scenario using scripts and automation. Apart from this, the access to Event Log API with support for various events and filtering logics allows customers to dice/process the data and extract necessary information. Enabling these APIs will allow its DEFEND WAF to be used in conjunction with various other products and tools, delivering the optimal user experience and scalability.
More info at: Verizon Digital Media
Internet speeds are up 23%, according to Akamai's State of the Internet report
Akamai Technologies, the provider of CDN, cloud solutions and DDoS security released its State of the Internet report, providing insights into key global statistics such as connection speeds, broadband adoption metrics, notable Internet disruptions, IPv4 exhaustion and IPv6 implementation. This quarter's report shows great year-over-year growth in average connection speeds and overall broadband adoption. It's important to note that consumer expectations are on the rise and many high-profile events, like the summer games in Rio, will be streamed this year. More parts of the world are increasingly able to support the delivery of broadcast-quality video content online. Global average connection speed increased 8.6% to 5.6 Mbps from the third quarter, a 23% increase year-over-year. On a global basis, close to 70% of the countries/regions saw a quarter-over-quarter increase in unique IPv4 address counts in the fourth quarter, up 10% from the third quarter. Also, United Kingdom had the fastest average mobile connection speed at 26.8 Mbps, with Spain in second place at 14.0 Mbps.
Read more details at: Akamai
PeerApp unveils a Mobile-Edge-Computing compliant OpenCache offering
PeerApp, the global provider of optimized streaming content delivery, announced the general availability of the Company's new MEC-compliant edge-based OpenCache solution that accelerates the delivery of mobile video and content at the Mobile Network Edge in either backhaul aggregation or in the RAN.PeerApp mentioned that this OpenStack solution makes use of fully virtualized OpenCache hosts that are enhanced versions of the Company's already popular core and edge-based local content delivery solutions. These new offerings can help customers in reducing their mobile backhaul traffic and costs by almost 20-25% while increasing the utilization rates of RAN and eNB, thus delivering a much better end-user quality of experience.
More details at: PeerApp