3 Min read
Google plans 2015 Project Ara 'Market Pilot' launch in Puerto Rico
Google announced that it plans to publicly launch its first Project Ara smartphones in Puerto Rico this year. The company is partnering with Ingram Micro, OpenMobile, and Claro. Google plans to distribute the devices through "mobile "food truck"-style stores" in the country. Google shared the news during its Project Ara Module Developers Conference, where the company plans to spill the future of its mysterious hardware platform for creating modular smartphones. Google decided Puerto Rico is the best location for the Project Ara debut due to the fact that the country is mobile-first and other facts listed in the official statement.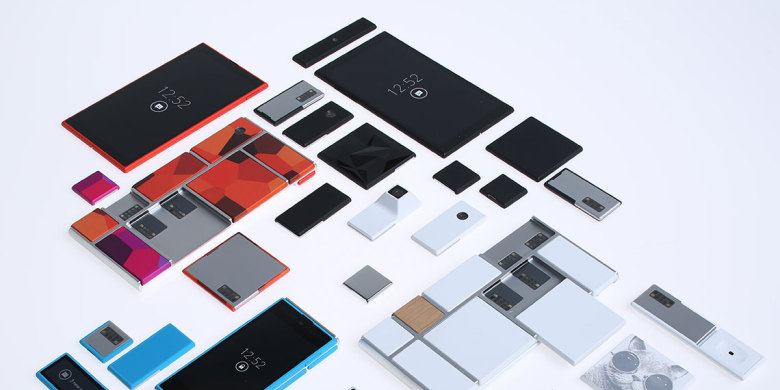 "Ara will someday let users piece together their smartphones like a puzzle, 'precisely tailored to their functional and aesthetic preferences,' says Google. Today we should find out how long it will take for that dream to become reality."
Read the statement and the full report here.
Hack on PS and Xbox attackers leaks DDoS customers' plaintext passwords
A UK man was arrested in connection with the distributed denial-of-service attacks, making him at least the second person to be detained in an ongoing investigation. The customer database Lizard Squad members maintained as part of their DDoS-for-hire service has been breached, spilling details on more than 14,241 users. A compromised database was discovered that shows that customers deposited $11,000 in bitcoins to pay for attacks on thousands of Internet addresses. The attacks on the PlayStation and Xbox networks were designed to be advertisements promoting the service. The attacks are not likely to repeat due to the hunt following the compromised database. It's safe to assume any buzz in underground markets surrounding the LizardStresser service is over.
Full story at ARSTechnica.
Zuckerberg's 3 predictions for what social networks will look like in 10 years
Mark Zuckerberg held a public town hall in Colombia and announced new initiative to give free basic Internet access to everyone in the country, he fielded a question about the future of the Internet. Zuckerber described 3 new emerging major trends that are to follow:
There will be (a lot) more people on the Internet.
We'll be more likely to message people through photos or SMS than the old web interface.
The future of computing is augmented reality: distraction-free, heads-up communication.
It's safe to say that the first two are right, dead-on. As far as alternative messaging goes, the field is rapidly expanding, the Facebook-owned WhatsApp messenger has surpassed SMS in number of messages sent. Then there's Snapchat, which is just communication through momentary pictures; it has exploded in growth, with a reported 100 million users.
For more details, check the full story at VentureBeat.
PS4, Xbox One drive US industry to $13.1 billion in 2014
While PS4 and Xbox One have grabbed the spotlight, Nintendo did also announce that Wii U enjoyed its best month so far in December. Thanks to a 20 percent jump in hardware to $5.07 billion, the industry racked up total sales in 2014 of $13.1 billion (up just one percent). Software was actually down 13 percent to $5.3 billion, while accessories climbed 5 percent to $2.73 billion. After 14 months on the market, cumulative sales of PS4 and Xbox One exceed the Xbox 360 and PS3 cumulative 14 month total by 65 percent.
Bundles were a major driver of hardware sales this December compared to last with 71 percent of hardware unit sales stemming from Bundles including software, which compares to 32 percent of hardware sales last December. Across 2014, eighth generation console software sales rose by $1.7 billion, bringing the industry to a new lever. 2015 has just begun and next generations of gaming consoles are yet to come. We'll just have to wait and see what happens next.
Read more at GamesIndustry.
New Cable Promises to Charge Your Phone, Tablet Twice as Fast
One of the battles smartphone users have to constantly fight is running out of battery life when they least expect it. Called SONICable, and already funded with 40 days left in the campaign, this new Indiegogo accessory is a charging cable that promises to charge your iPhone 6 or Android handset faster than before. The accessory comes with either a Lightning or microUSB connector and features a special switch that, when pressed, ignores sync capabilities in favor of charging the device at maximum power.Other features include a dual-sided USB port and more durable aluminum connectors and nylon protective material.The SONICable costs $27 on Indiegogo and should ship at some point in March 2015. The campaign has already topped $36,000 in pledges, crushing its $10,000 target.
Full article at Yahoo!