4 Min read
Google Announces 'Dedicated Interconnect' to Help Migrating to its Cloud Platform
Google has announced a new and easier way to connect to Google Cloud Platform. The new solution will allow organizations to create a private network connection to GCP through a "Dedicated Interconnect location".
The solution comes in 10 GB/s portions and its users can choose up to eight circuits from the Cloud Console.
The service is available in many locations globally. In order to have it to work, organizations need to physically connect to Google's network in a supported data facility.
"Once connected, the Google network provides access to all GCP regions using a private fiber network that connects more than 100 points of presence around the globe."
John Veizades, Product Manager @ Dedicated Interconnect
Read More:
Google Cloud Platform Blog, Cloud Pro
Over 143 Million Americans Impacted by Equifax Data Breach
Last week one of America's largest credit reporting agencies reported a huge data breach.
The leak left exposed over 143 million US citizen private data, including names, Social Security numbers, and birth dates. For about 209,000 citizens it even included driving license numbers and credit card data. Equifax admitted that the breach happened between mid-May and July, meaning the data was exposed for some 3 months.
The company is still investigating the leak and some suggest they hired security firm Mandiant to help the company handle the breach aftermath.
There were no confirmations about any hackers contacting the company with extortion demands. Considering the magnitude of the breach, impacted users are strongly advised to take action in order to protect themselves against possible data misuses.
Read More:
Cloudera Acquires Fast Forward Labs to Push AI Into Their Cloud Services
Cloudera has announced they will acquire Fast Forward Labs, US-based AI tech startup. Cloudera says the acquisition will help large companies to adopt cloud technologies more easily.
Fast Forward Labs offers consulting services for businesses on how to best apply machine learning technologies. The services are rather complementary to Cloudera's usual offerings – signing up users to open-source cloud technology.
The acquisition will allow all-in-one capabilities to companies that are looking to start using open-source tech and build products by using the benefits of machine learning.
Although it is not yet clear if the businesses will operate as "business within business", or will Cloudera just integrate Fast Forward Labs tech into its own, FFL founder Hilary Mason said that existing clients won't be affected by the acquisition.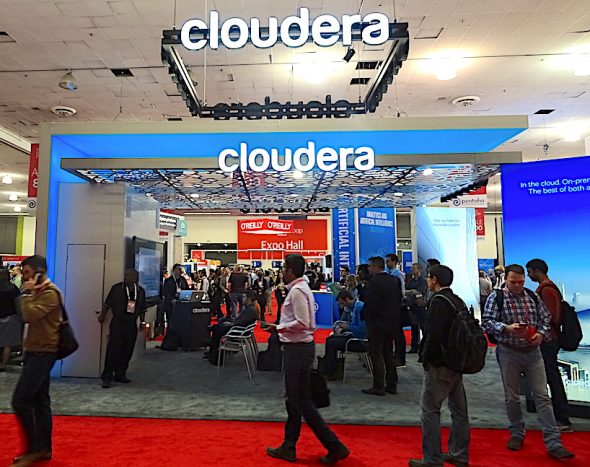 Read More:
Cloud Pro, Fast Forward Labs Blog
Man Sentenced to 5 Years in Prison for Hacking US Federal Agencies Directors
25-year-old Justin Liverman was sentenced to 5 years in prison last Friday. Liverman, a.k.a. "D3F4ULT" was arrested last year along with Andrew Otto Boggs known online as "INCURSIO", for hacking into multiple government agencies.
Boggs was sentenced to 2 years a few months ago, while Liverman pleaded guilty recently and is also forced to pay a $145,000 fine.
The duo were members of the "Crackas With Attitude" hacking group which is suspected to have targeted more than ten U.S. government officials and caused over $1.5 million in losses to victims. Among others, the group hacked into:
AOL email of former CIA director John Brennan
AOL email of Ex FBI Deputy Director Mark Giuliano
Personal emails and phone accounts of former US spy chief James Clapper
Crackas With Attitude also leaked personal data of over 31,000 US govt. agents.
Read More:
Notorious Hacking Group Re-emerges to Target European and US Power Facilities
The hacking group that has been active since at least 2011 has recently reappeared. Dragonfly, the notorious Eastern European group responsible for high-level cyber espionage in the energy sector, is now back according to recent reports by Symantec.
The new appearance, dubbed Dragonfly 2.0 by security analysts, is again targeting US and European energy facilities. Among their "highlights", Symantec pinpoints:
The group has been active since late 2015 and using same tactics and tools as in earlier campaigns
The objective of Dragonfly 2.0 is to collect intelligence and gain access to the networks of the targeted organization
Dragonfly 2.0 is targeting critical energy sectors in the U.S., Turkey, and Switzerland
Hackers are using malicious email attachments, watering hole attacks, and Trojanized software as an initial vector to gain access to networks
The group is using a toolkit called Phishery to perform email-based attacks and steal victim's credentials
Malware campaigns involve multiple remote access Trojans masquerading as Flash updates
Although the group's activity is rather dangerous, researchers at Symantec claim they haven't discovered any zero day vulnerabilities being leveraged by Dragonfly.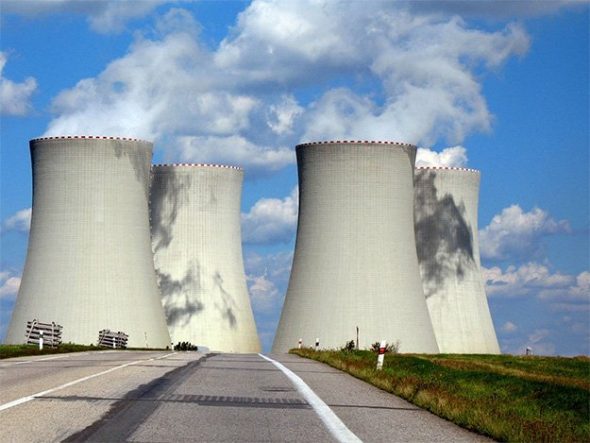 Read More: