3 Min read
Consumer Product Safety Commision (CPSC) is behind the Internet's largest DDoS Attacks
CPSC's mission is very clear – to protect consumers from injury by products. Inadvertently CPSC is playing a role in most of the largest DDoS attacks seen on the internet as stated by CloudFlare in their article. It's actually called an amplification DDoS attack and we've recently covered how it actually works (graphic below) in our DDoS article. Basically, the attacker amplifies his resources by reflecting them off other resources online that magnify the level of traffic.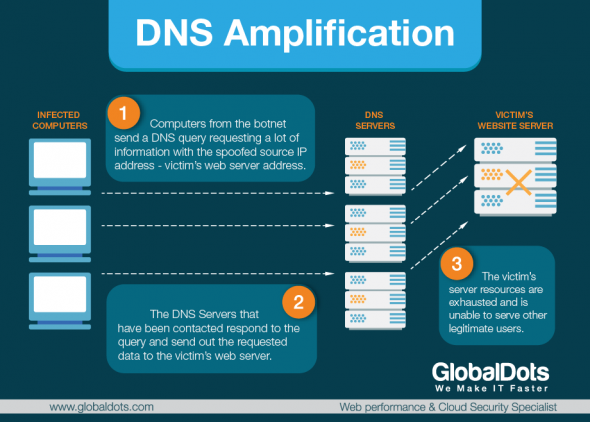 Read more: CloudFlare Blog
Akamai publishes interactive traffic data from the games in Rio
The games in Rio drove 100 times more live streaming than London and Sochi, at 2 times the speed and 3 times the traffic peaks. This certainly qualifies this event to be the most watched online event in history. There's even data that TV viewer count has dropped 10-20% on average in relation to previous years while streaming user count continues to rise.
Akamai traffic data interactive report: Akamai
Post about TV viewers decline and the rise of digital users: Akamai Blog
Rackspace becomes a private company
A deal that is expected to close in Q4 2016 will get Rackspace stakeholders to receive $32.00 per share in cash from a transaction with a total value of 4.3 billion dollars. This deal makes Rackspace a private company and the acquisition is made by Apollo, a leading global alternative investment manager.
"We are presented with a significant opportunity today as mainstream companies move their computing out of corporate data centers and into multi-cloud models. Apollo and its partners take a patient, value-oriented approach to their funds' investments, and value Rackspace's strategy and unique culture. This is an exciting transaction for Rackspace and we look forward to working closely together."
– Taylor Rhodes (President & CEO of Rackspace)
Read more: Rackspace Blog
CloudFlare claims Telstra's bandwidth costs are overpriced
CloudFlare has recently published an analysis of relative bandwidth costs which has been covered here on the GlobalDots news at the time. In that article the popular bandwidth provider argued that certain networks are too expensive:
"There are six expensive networks (HiNet, Korea Telecom, Optus, Telecom Argentina, Telefonica, Telstra) that are more than an order of magnitude more expensive than other bandwidth providers around the globe and refuse to discuss local peering relationships. To give you a sense, these six networks represent less than 6% of the traffic but nearly 50% of our bandwidth costs."
– CloudFlare Blog
Telstra responded by simply saying the analysis was overstated by a factor of ten. This of course CloudFlare claims to be untrue.
Read more: Bizety
Bandwidth costs around the world: CloudFlare Blog
Internap introduces CloudOption
Connecting and talking to multiple clouds is difficult and Internap has delivered a solution to the problem. Introducing CloudOption which let's the user have direct connectivity to multiple clouds in a cost-effective manner. They've done this because they know that other than their own cloud infrastructure, often their users use other outside existing cloud instances that cannot be migrated. CloudOption saves customers time, allowing them to react quickly to the data their clouds are producing while significantly reducing the costs of communicating with them.
Read more: Internap