1 Min read
Cloudflare introduced Spectrum, which brings Cloudflare's security and acceleration to the whole spectrum of TCP ports and protocols for their Enterprise customers. It's DDoS protection for any box, container or VM that connects to the internet; whether it runs email, file transfer or a custom protocol, it can now get the full benefits of Cloudflare.
The core functionality of Spectrum is its ability to block large DDoS attacks. Spectrum benefits from Cloudflare's existing DDoS mitigation.
With Spectrum, you can also terminate TLS at Cloudflare's edge. The main benefit of TLS termination at the edge is that is speeds up performance (there's less distance to travel for the three round trips of the TLS handshake).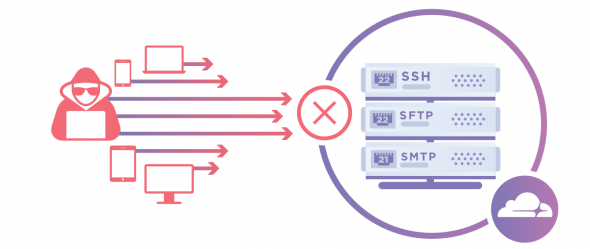 Read more: Cloudflare blog