1 Min read
A media report today revealed details of a significant supply chain attack which appears to be one of the largest corporate espionage and hardware hacking programs from a nation-state.
According to a lengthy report published today by Bloomberg, a tiny surveillance chip, not much bigger than a grain of rice, has been found hidden in the servers used by nearly 30 American companies, including Apple and Amazon.
The malicious chips, which were not part of the original server motherboards designed by the U.S-based company Super Micro, had been inserted during the manufacturing process in China.
The report, based on a 3-year-long top-secret investigation in the United States, claims that the Chinese government-affiliated groups managed to infiltrate the supply chain to install tiny surveillance chips to motherboards which ended up in servers deployed by U.S. military, U.S. intelligence agencies, and many U.S. companies like Apple and Amazon.
The chips suspected to have been added to help Chinese government spy on American companies and their users—basically a "hardware hack" that according to the publication is "more difficult to pull off and potentially more devastating, promising the kind of long-term, stealth access that spy agencies are willing to invest millions of dollars and many years to get.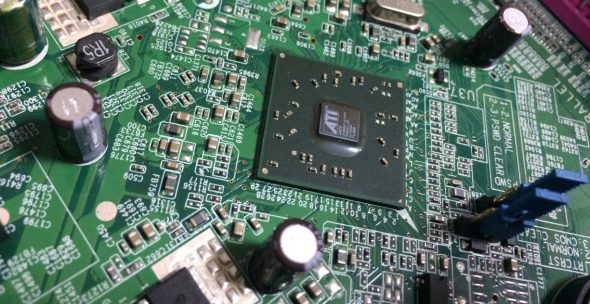 Read more: The Hacker News