3 Min read
CDNetworks accelerates worldwide transportation management system delivery for SaaS provider inet-logistics
CDNetworks, a global content delivery network (CDN), cloud security DDoS protection & web application firewall provider will be enhancing the web performance of inet-logistics, a global Software-as-a-Service (SaaS) provider as published by PRNewswire on Jan. 12, 2016. Oswald Werle, CEO of inet-logistics, is expecting a major competitive advantage from the implementation of their solution.
"For a SaaS provider like us, the performance of our applications is an important selling point. That makes speed a critical concern. The people at CDNetworks thoroughly understood our technical requirements, and the positive results we got when we tested their solution won us over."
– Oswald Werle
Read more at: PRNewswire
Level 3 issues a statement on DC Circuit Court ruling on Open Internet Order
Level 3 is a fortune 500 company that provides local, national & global communication services that are both data center and cloud based. On June 14th, 2016 Level 3 issued the statement (quoted below) that was a direct reaction to the ruling made by the United States Court of Appleals for the District of Colombia to uphold the FCC's Open Internet Order.
"Level 3 applauds the decision of the court of appeals to uphold the Federal Communications Commission's (FCC) Open Internet Order. These rules preserve internet openness and protect competition, without unreasonably regulating the internet. We look forward to working with the FCC to keep the internet a vibrant, open platform for innovation, competition and free expression."
– Joseph Cavender, vice president and assistant general counsel for federal affairs at Level 3 Communications
Read more at: Level 3 News
Verizon Digital Media Services is now powering Hearst Television's online live news streams
Verizon, America's most reliable wireless network, announced on June 14th, 2016 that it now powers live & on-demand online news streams and also clip syndication for Hearst Television stations applications, which is a provider of national content on over nearly 70 video channels including programming from ABC, NBC, CBS, CW, MY Net, MeTV, This TV, Estrella and more. They both have recently announced several other joint initiatives, including the formation of Verizon Hearst Media Partners, the formation of a company to acquire Complex Media and Verizon's execution of an agreement to join Hearst as an investor in Awesomeness TV.
For more information visit here: Verizon Blog
CloudFlare's 81st data center is live in Brussels, Belgium
This is CloudFlare's 23rd data center in Europe alone, and their 81st data center globally which provides additional redundancy to nearby facilities in Amsterdam & Paris. Brussels is a host of several strategic European institutions such as the European Commission and the Council of the European Union. Close to 90% of Belgium's citizens are online, and they will all now experience a faster internet.
CloudFlare will be announcing two more data centers this week.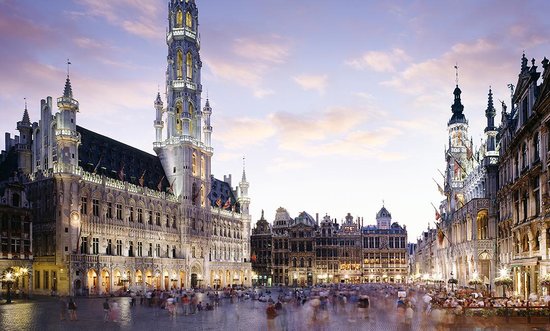 Source: CloudFlare Blog
MaxCDN now has a shipping account activity stream API
Using this method eliminates the need for a CP login, and provides you a feed of account activity as it happens. This is great for account security, keeping tabs on new users and troubleshooting errors fast. This can also be implemented by IFTTT which is shown in the link below.
More about MaxCDN's activity stream API: MaxCDN Blog