3 Min read
BlackBerry confirms it will launch a new Android smartphone called Priv
BlackBerry has confirmed its intentions to launch an Android smartphone, after months of speculation and leaks. The name "Priv" is a nod-and-a-wink to BlackBerry's reputation as a privacy-focused company. The new BlackBerry Android phone will be a so-called "slider," meaning it will be touchscreen with a slide-out keyboard. With BlackBerry already supporting Android devices though it's enterprise-focused BES12 security platform, the company says the new Android smartphone will be tailored for the business community with security in mind.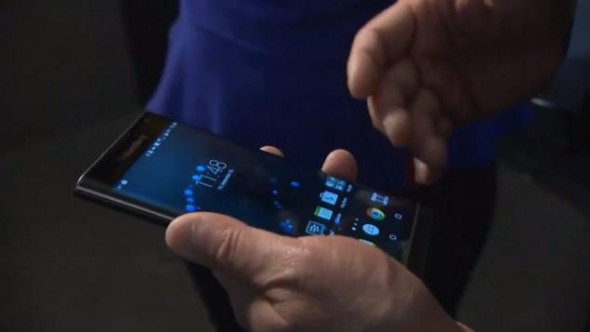 The company confirmed that it will continue working on BlackBerry 10, and said platform updates will be made available next March. We'll just have to wait and see what's next from BlackBerry.
Read more at VentureBeat
Oculus makes big announcements – Samsung's $99 Gear VR and more
It's been quite busy at the Oculus camp, as the company has announced a lot of novelties, so let's start. Oculus is planning to release the amazing new Rift headset in Q1 2016, one of it's biggest partners, Samsung, revealed it will release the consumer version of Gear VR in November for just $99. This will work with Samsung's Galaxy S6, S6 Edge, S6 Edge+, and Note 5. The second big announcement is that Twitch, Hulu, Netflix, and more are to support Oculus Video. Oculus also announced it will work with hardware manufacturers like Dell, Alienware, and Asus on a line of "Oculus Ready" rigs that cost less than $1,000. Further down the line, the company has announced that it's working on it's equivalent of Xbox Live and the App Store, meaning that the hardware isn't the sole focus of the firm. Looks like exciting things are about to drop from Oculus.
Full story here.
CDNetworks Launches its Enterprise Application Security (EAS) Offering
CDNetworks, a provider of Content Delivery Network and cloud security DDoS protection has announced the availability of its Enterprise Application Security (EAS) which would allow enterprises to securely and yet optimally share their mission-critical applications with remote users across multiple locations and devices. The EAS solution enables enterprises to lock down their IT environment and move the attack surface to CDNetworks EAS Cloud that comes with multiple layers of security. The cloud comes with multiple layers of security as well as cloud-based portal that provides detailed control, reporting, visibility as well as auditing features.
Read more in the official release.
Uber launches its API in China, partners with local travel and virtual assistant apps
Uber announced the public release of its API in the country. an API allows for developers to integrate the features, data, or services of third-party apps. In this case, it means that app developers in China will now be able to allow their users to do things like hail an Uber from within their own apps, making it a huge step for Uber as it attempts to wrestle away Chinese market share from dominant local rival Didi Chuxing, which recently partnered with U.S.-based ride-hailing service Lyft to allow cross-platform use. This marks a new chapter in Uber's expansion over the global market.
Verizon is letting customers upgrade to a new iPhone every year
Verizon has stated that: "if you purchase either the iPhone 6s or iPhone 6s Plus with Verizon's Device Payment option beginning Friday, September 25, you'll be eligible to get a new iPhone every year," though it isn't the clearest statement. The company is also offering customers who are not interested in upgrading the option to pay off their phone over 24 months, as well as offering customers up to $400 when they switch and trade in an old smartphone. Verizon also says its network offers the largest 4G LTE coverage in the U.S. It seems that Verizon has upped it's game in eve of T-mobile's iPhone 6s upgrade (starting from $5/month) and Sprint's upgrade (starting from $1/month). Things are going to get interesting in the telecom and the broadband ring.
Full story at ReCode.