4 Min read
AWS CodeDeploy Available in South America (Sao Paulo) Region
Amazon Web Services, the global provider of cloud solutions, has announced that their CodeDeploy solution is available in the South America (Sao Paulo) AWS region. AWS CodeDeploy is a service that automates code deployments to any instance, including Amazon EC2 instances and instances running on-premises. AWS CodeDeploy makes it easier for web businesses to rapidly release new features, helps avoid downtime during application deployment, and handles the complexity of updating applications. AWS CodeDeploy can be used to automate software deployments, eliminating the need for error-prone manual operations, and the service scales well any given infrastructure, making it easy to deploy. AWS CodeDeploy is also available in the US East (N. Virginia), US West (Northern California), US West (Oregon), EU (Ireland), EU (Frankfurt), Asia Pacific (Singapore), Asia Pacific (Sydney), and Asia Pacific (Tokyo) AWS regions.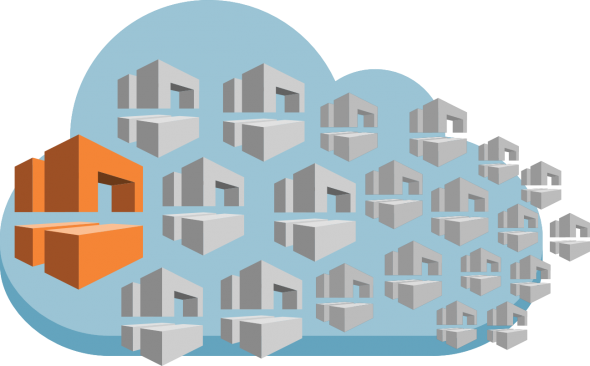 More details at: Amazon AWS
Akamai Opens 'Scrubbing Centre' In Sydney To Combat Increasingly Sophisticated DDoS Attacks
Akamai Technologies, a global provider of CDN and security services, has opened a a new, state-of-the-art data centre in Sydney, Australia, as part of its global expansion strategy. Fueled by the increasing sophistication of distributed denial of service (DDoS) attacks, the company's latest 'scrubbing centre' leverages a cloud-based approach to mitigate threats without causing significant business disruption. The new scrubbing centre is the part of Akamai's DDoS fighting strategy. Scrubbing centres essentially analyse incoming traffic, identify threats and remove malicious activities with minimal downtime for the end user or the network. When a DDoS attack against a client website is detected, all incoming site traffic is rerouted to one or more of Akamai's global data centres. Malicious traffic is then "scrubbed" before the remaining clean traffic is routed back to the client's network. Asia Pacific markets continue to be a major source of attack traffic, with China returning to the number one spot in Q4 2015 at 28 per cent, followed by Turkey (22%), the US (15%) and Korea (9%).
Full report at: Akamai
Level 3 Expands MEF 2.0 Carrier Ethernet Services into Europe
Level 3 Communications, the global CDN provider has announced the expansion of its Ethernet services product portfolio to 27 locations across Europe. Level 3's award-winning Ethernet platform powers flexible network solutions that offer the quality and assurance enterprises require to help meet today's business challenges and to adapt with evolving technologies such as virtualization or software-defined networking. With Level 3 Ethernet solutions, enterprises can benefit from private connectivity, scalable bandwidth and custom configuration options ideal for secure, high-speed connections between corporate headquarters, public and private data centers and public, private and hybrid cloud environments. Level 3 Ethernet services are currently available in nearly 250 markets across North America and EMEA, of which 27 are located in EMEA with expansion to an additional 15 EMEA locations targeted for later this year. This expansion marks the next step toward Level 3's goal of delivering a single, ubiquitous Ethernet platform across its global network and bolsters Level 3's global SDN deployment
More details at: Level3 Investors
Amazon CloudWatch Logs Available in the South America (Sao Paulo) Region
Amazon Web Services, the global provider of cloud solutions, has announced the availability of it's CloudWatch Logs offering in South America, specifically the Sao Paulo region. With CloudWatch Logs, businesses can monitor and troubleshoot their systems and applications using log data from other AWS services along with their own system, application, and custom log files. Logs are streamed in near real-time to highly durable, low-cost storage. In the Amazon CloudWatch Console, companies can view and search their logs plus configure metrics extraction for specific phrases, values or patterns in your log data. For more advanced Log processing and analytics, CloudWatch Logs supports Logs Subscriptions with built-in integration for Amazon Elasticsearch Service, AWS Lambda, Amazon Kinesis, and Amazon Kinesis Firehose.
Read more at: Amazon AWS
Penta Security Launches WAPPLES Cloud for Business
Korean web security provider Penta Security is now offering the WAPPLES V-Series along with several additional services to provide a full enterprise cloud WAF package for businesses. The WAPPLES is a virtual web application firewall designed that works over the cloud. It runs on an intelligent logic analysis engine called Contents Classification and Evaluation Processing. The analysis engine utilizes a system of "rules" designed to to detect over 26 different types of attacks. This analysis enables WAPPLES to analyze web traffic to determine whether or not the traffic constitutes a threat to the web application. After passing all 26 rules, WAPPLES determines traffic is not a threat, transport it to Web Application, and support static performance separate from attacker, test environment, and operation environment. If a trap is detected WAPPLES will take appropriate countermeasures. Penta Security have shown great satisfaction and optimism towards their latest offering.
Read more at: PentaSecurity