4 Min read
Uber Can Record Your iPhone Screen Activity
Security researcher Will Strafach recently found that the Uber app can secretly record user activity on iPhone devices.
The feature, also known as "entitlement", is selectively granted by Apple and for now there's no information on any other apps having such large permissions granted. Entitlement is a powerful feature from the newly introduced screen-recording API which allows apps to record a user's screen and all the information even if the app is closed (recording passwords, monitoring users and collecting personal data).
The main issue is that vast amounts of such sensitive data would become very vulnerable if someone managed to hijack Uber's software. A representative of Uber also said that the entitlement was only used for an old version of the Apple Watch app because the original Apple Watch lacked map rendering capabilities.
It is still unclear for how long the Uber app has had these permissions. However, since the disclosure, Uber said it would proceed to remove the code from its iPhone app's codebase.
Read More:
General Electric Partners With AWS to Complete Cloud Migration
Since the start of the company's digital transformation in 2014, General Electric has used AWS for most of their cloud needs. As of recently, GE has chosen Amazon's cloud branch as their "preferred cloud provider".
Over 2,000 GE apps will be hosted on AWS, including those by GE Power, GE Aviation, GE Healthcare, GE Transportation, and GE Digital divisions.
"Adopting a cloud-first strategy with AWS is helping our IT teams get out of the business of building and running data centers and refocus our resources on innovation as we undergo one of the largest and most important transformations in GE's history."
Chris Drumgoole, CTO and Corporate VP @ General Electric
AWS said that cloud migrations as the one by GE are something it regularly encounters across various industries and sectors. An increasing number of companies is looking for safe, adaptable and flexible platforms to host critical infrastructure elements.
Read More:
NGINX Launches Open Source WAF
The NGINX team announced their Web Application Firewall (WAF) platform, which will operate on top of their open-source ModSecurity software.
The new NGINX WAF has four main components:
Layer 7 attack prevention
Custom regex-based rules for developers and engineers on a given network
Automated DDoS protection
Tracking of all traffic activity and transactions for future analysis
The NGINX WAF is hardware-free, fully open source and can be deployed in any network or infrastructure. The open-source approach is meant to bolster collaboration and data sharing to prevent malicious attempts across entire sectors and networks.
Read More:
Russian Hackers Stole NSA Secrets Through Kaspersky According to Wall Street Journal
A recent article from the Wall Street Journal states that the 2015 NSA data breach was executed through a security program by Russia-based Kaspersky Lab.
In what is described as a Russian state-sponsored attack, hackers stole classified NSA data from a contractor back in 2015 whereas the breach was discovered later in 2016. It's important to note that there are no firm evidence on the involvement of Kaspersky.
"As a private company, Kaspersky Lab does not have inappropriate ties to any government, including Russia, and the only conclusion seems to be that Kaspersky Lab is caught in the middle of a geopolitical fight."
Eugene Kaspersky, CEO @ Kaspersky Lab
The NSA contractor reportedly downloaded a cache of classified data to a personal computer where it was accessed by hackers.
It is still not clear how the files were stolen. Speculations suggest that the company's server, based in Russia, may have granted the Russian government access. The details are unclear, and we are yet to see how the "most significant data breach in recent years" will unfold.
Read More:
Hacker News, Wall Street Journal
Disqus Discloses 2012 Hack
Disqus, the well known commenting system, disclosed a massive security breach dating back to 2012.
The web-based comment plugin company admitted a breach from 5 years ago when cybercriminals stole data about over 17.5 million users. The stolen data included: email addresses, usernames, sign-up dates and login dates. Hackers also got their hands on passwords for about one-third of the affected users.
The company became aware of the breach when Troy Hunt, an independent security researcher obtained a copy of the information on 5th October and then proceeded to notify Disqus.
The vector of the breach is still unclear and the San Francisco-based company is still actively investigating this security incident.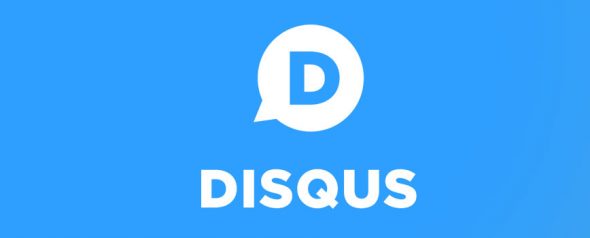 Read More: