4 Min read
Greenpeace: Amazon's Cloud is the "Dirtiest"
While Google, Facebook and Apple have improved their infrastructure to receive energy from clean sources such as wind turbines, and solar panels, a cloud giant such as Amazon stands accused (along with Microsoft) of hogging most energy, being the least transparent in terms of infrastructure and owning the "dirtiest" cloud. For the report, Greenpeace looked at 19 of the largest information technology companies — from web giants to co-location providers — covering about 300 data centers. "Despite the recent adoption of 100% renewable energy commitments by competitors Rackspace, Google and Apple, AWS continues to rapidly expand its global infrastructure without any apparent regard to environmental impact or access to renewable energy," writes Greenpeace in the report.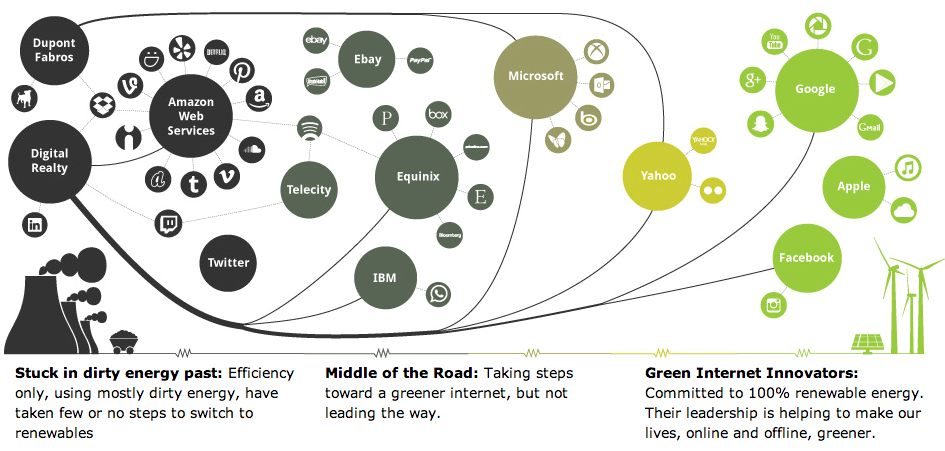 Image 1 – Clicking Clean – How companies are creating the green internet
Image Source
It continues: "Amazon Web Services (AWS), which provides the infrastructure for a significant part of the internet, remains among the dirtiest and least transparent companies in the sector, far behind its major competitors, with zero reporting of its energy or environmental footprint to any source or stakeholder."
The full report in PDF is available here.
Basic failures of Companies moving to the Cloud
"The presentation is easier, trust me. However, it's the cloud implementation phase that finally starts making you money," comments Linthicum for GigaOM. Many companies are now switching to the cloud, but the problem is that they are not always sure how to leverage it. Linthicum lists what are the core failures of business owners when they move to the cloud, namely; failure to understand what the true objectives are before tossing technology at problems, i.e. leading cloud with technology instead of requirements; failure to consider performance, i.e. considering how to leverage the platform of the cloud to the best performance of applications and data which is stored on the cloud; failure to consider security, governance, and compliance, that being the afterthought at many enterprises.
Read the article in full here.
Is the cloud ready for "a Ton" of devices communicating?
"Estimates vary about the number of connected devices there will be as the internet of things shapes up – a recent Gartner estimate was 26 billion by 2020 — but everyone agrees there will be a ton," writes Barb Darrow. The average household in US has 5 to 6 personal electronic devices (smartphone, tablet, game console…) but the numbers for devices in households that will be able to communicate to each other (not to us) are even higher. The next question will be how companies will be looking into the cloud to implement it to the IoT(Internet of Things) era. "All that data, after all, needs to be aggregated from far-flung points, stored and crunched," Darrow continues. What will be the infrastructure models, and to which numbers will data amount to and how will it be processed in the cloud?
Cisco to build World's Largest Intercloud
Cisco announced plans to build the world's largest global Intercloud, i.e. a network of clouds – together with a set of partners. "Cisco global Intercloud is being architected for the Internet of Everything, with a distributed network and security architecture designed for high-value application workloads, real-time analytics, "near infinite" scalability and full compliance with local data sovereignty laws," it is reported in the press release.
Cisco plans to invest over $1 billion to build its expanded cloud business over the next two years. However, the networked connection of people, data, processes and things, dubbed the Internet of Everything, they expect, is to be a $19 trillion economic opportunity in the coming decade. "The first wave was infrastructure, now it's about apps. Companies want help addressing the internet of things and one cloud is not enough," said Mike Riegel, Cisco's VP of services marketing.
This comes as a surprise, since Cisco promised 3 years ago not to build a cloud, not to compete with customers, as observed here.
Read the press release in full.
In just 11 days, Eich resigns as CEO at Mozilla foundation
Due to gay marriage controversies, i.e. the disclosure that in 2008 Eich donated $1,000 to the fight against same-sex marriage, Eich resigned as CEO and stepped down from the board of the Mozilla foundation in just 11 days that he was appointed a CEO. "Suddenly Eich, who formerly served as Mozilla's chief technical officer and previously invented the programming language JavaScript, was out of a company he co-founded in 1998," reports the Verge. Eich became known as a brilliant technician and a crusader for the open web during his long work at Mozilla, but after becoming Mozilla's CEO, in just 11 days, he became known primarily for his opposition to same-sex marriage.
Read Eich's blog post in response to this.
Also, read the Verge article here.
Related articles