3 Min read
Alibaba founder on buying spree in China's media sector
Alibaba Group's 20-plus investments in mainland China's media sector since 2013 have caused quite a stir. Jack Ma, the founder of Alibaba has bought the streaming provider Youku Tudou this month, in a deal believed to be worth a total of US$4.8 billion (S$6.8 billion), and a US$240 million stake in Huayi Brothers film studio late last year. Alibaba, which now has a 32 per cent stake in Weibo, is also reportedly seeking to buy out online media firm Sina Corp, the parent of Weibo. Most of the 24 investments, based on media reports, are in social media tools, video-streaming sites, online news portals and film. Analysts believe that commercial considerations are the key reasons for Alibaba's investments, especially those in social and online media firms.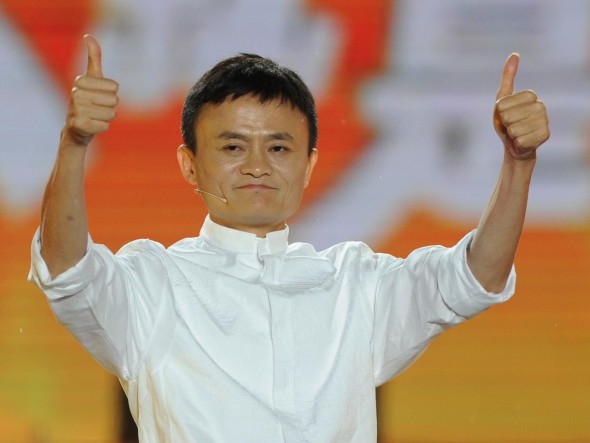 Read more at: StraitsTimes
Broadpeak and SeaChange Collaborate to Help eir Stream its OTT Content
Broadpeak, the provider of online video and network components for delivery IPTV, cable and Over-the-Top (OTT) content, announced that eir, the telecom provider in Ireland, is leveraging its CDN and streaming server solution to provide OTT live TV for its eir Vision IPTV platform that is based on SeaChange International's Adrenalin platform. eir mentioned that it has been using SeaChange's Adrenalin multi screen platform to power its eir Vision set-top boxes 2013. SeaChange has been expanding its platform by orchestrating a deployment of third-party technologies like single sign-on package from ATES Networks and CDN and streaming server offerings from Broadpeak. eir is now able to stream live OTT content to its customers on both Android and iOS alike.
Read more at: CDN-Advisor
Akamai Joins Google Interconnect Program, Establishes Direct Interconnect with Google Cloud Platform
Akamai Technologies, the global provider of Content Delivery Networks and Cloud Optimization services and solutions, announced that it is working closely with Google to establish direct interconnects between its Global Intelligent Platform and Google Cloud platform to improve performance as well as reduce hosting and egress costs for its customers that leverage the Google Cloud Platform. This collaboration will result in Google Cloud's serving regional traffic that is destined for the Akamai Interconnect Platform to go through a direct interconnect. This partnership will also reduce as much as 66% of the Google Cloud egress costs, making it a great optimization move for Google.
Full article at: Akamai
Finance, telco and IT sectors were top targets for DDoS attacks in 2015
A new study conducted by Kasperky Labs and B2B International, has revealed that around one in four IT, telecommunication, and financial services companies have experienced a distributed denial of service (DDoS) attack over the last year. Almost half of the financial businesses understand that they are a prime target for these attacks while IT and telecommunication companies do not believe they are as at risk. DDoS attacks have grown in popularity amongst cyber criminals and have been used to extort money, disrupt a site's operation, and serve as a distraction whilst another cyber attack is occurring. 75 per cent of businesses that were victims of DDoS attacks said that the timing of attacks corresponded with other security incidents. The study showed that many companies are unaware of the threat of DDoS attacks and are unclear about how to stop them or contain them. DDoS attacks have become a popular tool among cyber criminals due to their difficulty to trace and ease to implement.
Full article at: ITPortal
News websites offer bitcoin bounty over DDoS attacker
Two websites have put up a bounty to catch criminals who targeted their websites with a DDoS attack and extortion attempt. CryptoCoinsNews (CCN) and its sister-site Hacked are offering a five bitcoin reward for information that leads to the arrest of an extortionist targeting them with a distributed denial of service attack. It was claimed by the criminal that he had access to a botnet intended for mounting DDoS attacks. The criminal launched an attack against the sites before emailing their demands. Instead of being intimidated by the hackers, the sites increased their DDoS mitigation and decided to put out a five Bitcoin bounty on the attacker – worth about £1200 at current exchange rates. The publishers are requesting information on the attackers such as the attacker's ID, location, details of other attacks and any other relevant information.
Read the full story here: SCMagazineUK