3 Min read
Akamai's CDN to be Integrated into Microsoft Azure Cloud Platform
Akamai, the global provider of Content Delivery Networks and Web Optimization services, and Microsoft Corp., announced that they had collaborated for fully integrating Akamai's CDN into Microsoft Azure Cloud platform to optimize the delivery of content as well as ensuring faster deployment of applications in Azure cloud. Microsoft's customers will be able to buy offerings from Azure Portal's "self-select" option and get support from both Microsoft and Akamai. Targeted enterprises will be able to check Microsoft first-party services for CDN, Akamai's acceleration and security and other similar offerings, by early 2016.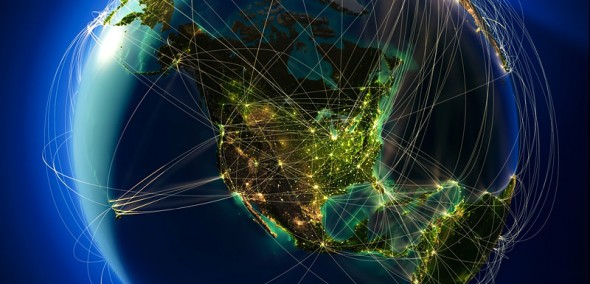 Read more: CDN-Advisor
Chargifi gets $2.7M investment from Intel and aims to bring wireless charging to the masses
Intel has announced a $2.7 million investment in Chargifi as part of the $22 million it invested in 11 companies at its annual Intel Capital Global Summit. Chargifi, founded two years ago, helps retail businesses install robust wireless charging services using magnetic resonance. That allows for charging to occur at greater distances. There's a free mobile app to help customers find Chargifi spots. In two years, Chargifi has grown to 9 employees and 10 partners who are distributing the service on three continents. Customers walk into these businesses, set their gadgets on the table and they start charging. This is the vision that Intel has been pushing for some time now, and it believes Chargifi is in a position to accelerate it. Intel has said that the wireless charging vision is now a reality.
Full story at: TechCrunch
Facebook now makes 78 percent of its ad revenue on mobile
Facebook helped evolve online advertising by discovering and utilising the great potential of mobile browsing. Mobile advertising makes up 78 percent of the social network's total advertising revenue; ads make up almost all of Facebook's income. Facebook reported $3.4 billion in mobile advertising revenue, while total advertising (desktop included) came to $4.3 billion. There's no doubt that Facebook represents the best reach of any advertising platform. It now serves 1.55 billion monthly active users. Of those, 727 million only access the service on mobile. That's up from 655 million in July. A huge percentage of those people use Facebook on a mobile device. Facebook reported 1.01 billion daily active users on average for September 2015. Mobile daily active users came to 894 million, on average, for the same month.
Full report at: VentureBeat
University of San Diego and Charleston Southern University Leverage PeerApp's Services for its OTT Content Delivery
PeerApp, the provider of of transparent caching solutions to improve the delivery of Over-the-Top (OTT) content, announced that both the University of San Diego (USD) and Charleston Southern University (CSU) are leveraging its solutions to provide their staff as well as students with much faster and better OTT content delivery. Both USD and CSU had done trial debuts of streaming with PeerApp's deployment last spring and mentioned that their Internet bandwidth usage was reduced by almost 25-35% and that their performance has improved significantly. iOS patches have been provided the Campus' local servers instead of the Internet, USD and CSU is able to provide its students with as high as 200 Mbps speeds while reducing external network usage significantly.
Read more: PeerAPP
China and India driving $3T consumer electronics boom, smart home devices growing fastest
China and India are leading a nearly $3 trillion boom in the consumer electronics market between now and 2020, with smart home devices growing the fastest of any segment. The smart home devices category is subdivided into smart kitchen appliances and security, as well as heating, ventilation, and air conditioning (HVAC) systems. The smart home device segment is growing a lot faster than the global consumer electronics market as a whole, which is projected to see a CAGR of around 15 percent up to 2020. As with wireless audio devices, smartphones are the supporting factor driving the global consumer electronics market forward. India is predicted to pass the U.S. to become the world's second-largest smartphone market behind China by 2017.
Full article at: VentureBeat