3 Min read
Akamai reports – a massive increase in DDoS attacks
Akamai has released its Q3 2015 State of the Internet Security Report, which shows that the number of DDoS attacks increased by 180% this year. The third quarter of 2015 set a record for the number of DDoS attacks recorded on Akamai's routed network – a total of 1,510. Although the number of DDoS attacks increased, the percentage of attacks that targeted the application layer (Layer 7) dropped 42% quarter-on-quarter. Mega DDoS attacks – those measuring 100Gbps or more – dropped from 12 last quarter to 8 this quarter. Compared to Q3 2014, 100+ Gbps-sized attacks have decreased 53%. Other findings include a 25.74% increase in application layer (Layer 7) DDoS attacks, a 198.1% increase in infrastructure layer (Layer 3 and 4) DDoS attacks and a 65.58% decrease in average peak attack bandwidth.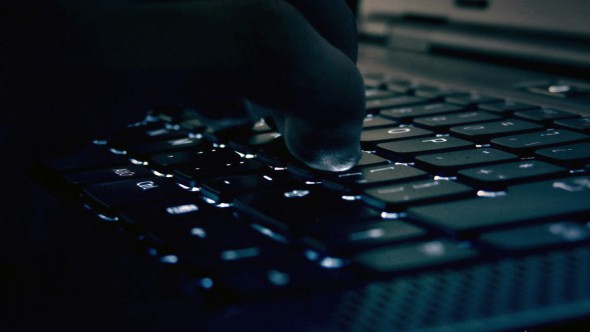 For more details, check: MyBroadBand
Broadpeak Enhances Zeop's Online Video Delivery Capabilities
Broadpeak, a manufacturer of network devices and a provider of content delivery network services, announced that Zeop, French island of Réunion's fiber operator, has deployed Broadpeak's BkS400 cache servers and BkM100 CDN Manager to ensure faster and better delivery of online video to its customers. Zeop needed higher bandwidth to meet the rapidly increasing demands of its customers and this is where Broadpeak stepped in – by caching the popular video content on its local BkS400 cache servers and then delivering locally it locally. Broadpeak's Bk400 servers have integrated support of adaptive bit rate (ABR) technology that provides the best suited format for the delivery of content, based on the end-user's device and connection speed. Broadpeak's solutions also provide analytics and reports to make the decision-making process better.
Read more at: BroadPeak
CuriosityStream Selects Limelight Networks for its Streaming its Over-the-Top (OTT) Content
Limelight Networks, a provider of digital presence management tools and Content Delivery Networks, announced that CuriosityStream is leveraging its Limelight Orchestrate platform to manage and stream the latter's vast library of streaming content. CuriosityStream needed a solution that would enable streaming of its Over-the-Top (OTT) content across a wide range of devices including smart TVs, mobile phones and tablets. This is where CuriosityStream decided to leverage Limelight's services, which enabled CuriosityStream to ensure that compatible and optimal format for the device type and platform was streamed to the end-users while maintaining ast content delivery anywhere in the world.
Full story at: LimeLightNetworks
Instart Logic and Verisign collaborate on advanced DDoS scrubbing capabilities
Instart Logic, a provider of applications delivery solutions and Verisign (VRSN), a global provider of Internet security and domain names, announced that they have collaborated to combine Instart Logic's cloud security suite with Verisign's leading DDoS protection platform to provide advanced distributed denial of service (DDoS) scrubbing capabilities to their customers. The new DDoS scrubbing service will be available as an add-on with Instart Logic's Cloud Security Suite offering. Apart from this, Instart Logic also unveiled its global partner program where in participants can collaborate with Instart Logic in silver, gold or platinum tiers to work towards better unified solutions and improve their joint offerings and revenue incentives further.
Full report at: InstartLogic
IBM Accelerates Hybrid Cloud Adoption With New Secure Direct Link Services
IBM has acquired SoftLayer Technologies for its data center and colocation services and further expanded its DirectLink Services , enabling customers to house their own infrastructure inside IBM Cloud data centers in their secure cabinets and connect to them using IBM Cloud. The new DirectLink features will enable customers to reuse their existing IT infrastructure when they want to move to hybrid cloud while providing them with private and secure IP network connections as compared to connecting over the Internet. Other offerings also include the Direct Link Cloud Exchange, which allows customers to customize their multi-cloud architectures, and the Direct Link NSP, which provides the maximum security while following stringent reporting and auditing.
For more details, go to: Softlayer