Corporate IT
Turning Uncertainty into Opportunity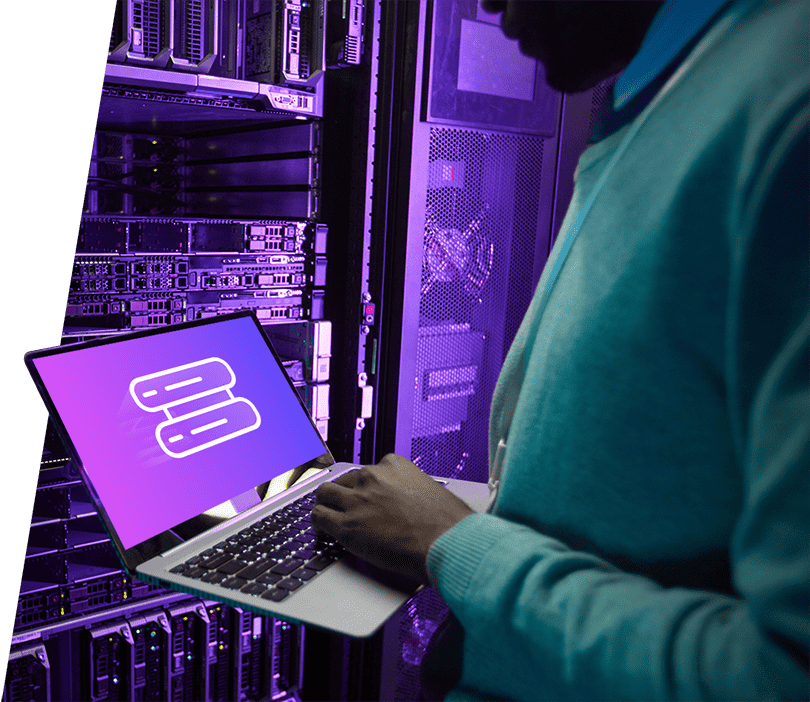 Go Beyond Legacy Solutions
we at GlobalDots hunt for the most cutting edge and relevant technologies out there.
Once tested and found qualified we bring you the most certified innovative products out there for every pressing use case.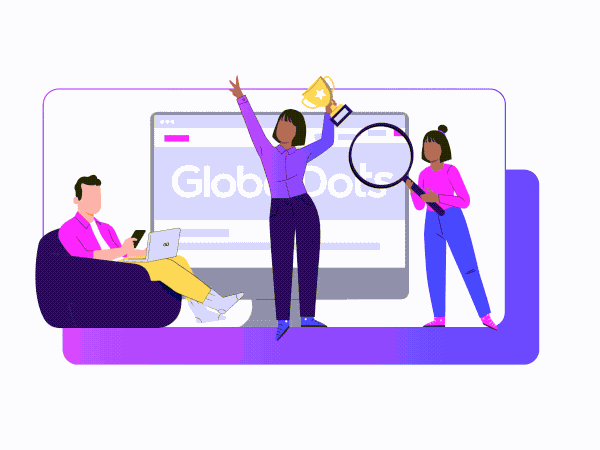 GlobalDots' Service Standard
Competitive Supply Intervals

Working with many hardware distributors all over the world, we are able to purchase every piece of hardware you need, in any quantity, while considerably cutting logistics costs and delivery times.

Whether you're running a mix of hardware brands, using systems that are technically past their End of Service Life (EOSL) cutoff, or just overpaying OEM and seek equivalent SLA attainment at a more reasonable price – we can help.

Quick Employee Onboarding

Buy hardware for new employees in advance and store them in our logistics warehouse to be able to deliver in few days and not rely on vendor stocks that may be unavailable.

We design and implement a custom-made data center solution that fits your business needs, future goals and technology requirements.
Worldwide Warehouses
Procurement for every new employee is a tedious task – especially with globally-spread branch offices and remote workers. Our solutions enable a near-immediate supply of appliances and endpoint equipment worldwide.
Hardware Experts
We know hardware and have years of hands-on and consulting experience under our belt. Our hardware procurement specialists will work closely with you to meet your every requirement without breaking your budget.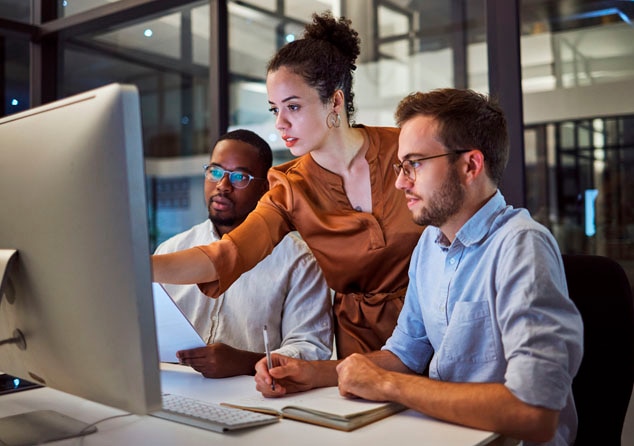 Cut Costs
Let us deal with your Global IT requirements and deliveries. We buy locally in almost every country to cut costs and supply times.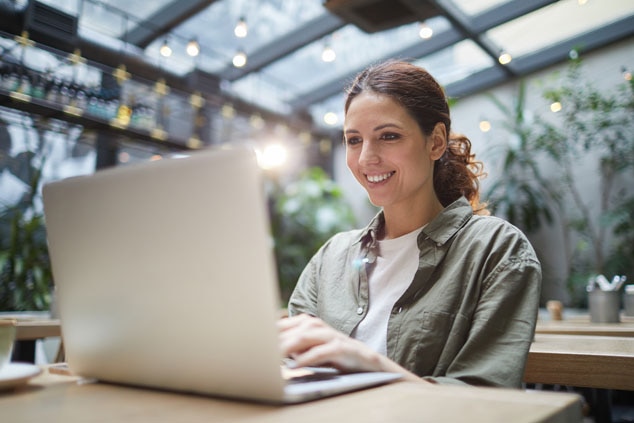 Warranty Renewal
We provide a comprehensive, cost-effective alternative to OEM servers, storage and network hardware maintenance plans, hence moving your maintenance to GlobalDots makes much business sense.
Playtika Case Study
How does a global leader in the social casino games industry ensures a seamless gaming experience to its global audience? See how GlobalDots helped Playtika reach 20 million users worldwide by end-to-end planning and execution of colocation data storage within 36 hours.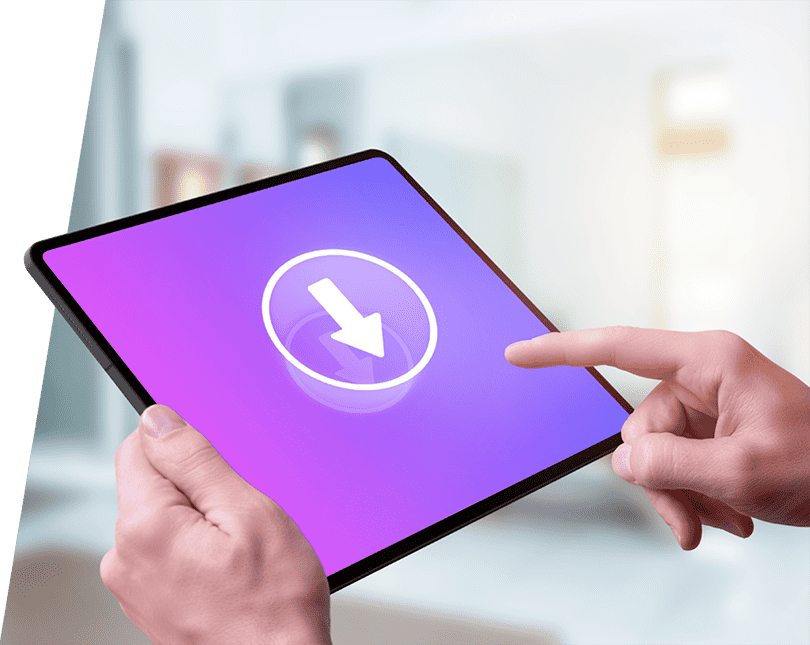 Can I switch between vendors if I'm not satisfied with one of them?

Yes, one of the main advantages of working with GlobalDots is that we have relationships with multiple vendors per solution category, so our customers can switch between vendors if they would like to. Moreover, we will proactively offer better vendors if we see the value for the customers in terms of features, capabilities or price.

What does support look like when working with GlobalDots?

Our solutions architects, engineers and DevOps experts have hands-on experience with the solutions we resell and integrate. Our engineers work with you to resolve any issue to your satisfaction, and never leave you hanging. If needed, we'll be the ones to engage directly with the vendor, so you don't have to.

How does GlobalDots keep up with the latest technologies in the market?

The people working at GlobalDots live and breath technology. We have relationships with all the cool startups and always seeking new vendors with innovative tech to offer to our customer base. We research and explore emerging technologies on a weekly and daily basis, we filter out the noise and focus only on the promising solutions we vetted that will bring the most value to our customers.
Stay Cloud-to-Date
The world of cloud changes quickly. Stay up-to-date with the latest trends & innovation, extensively explored in our resource library.
Corporate IT

Playtika Case Study

How does a global leader in the social casino games industry ensures a seamless gaming experience to its global audience? See how GlobalDots helped Playtika reach 20 million users worldwide by end-to-end planning and execution of colocation data storage within 36 hours. Fill out the form for your free copy of the case study.

Corporate IT

GlobalDots to Assemble IT Infrastructure for Playtika's New Poland Branch

As the international online gaming giant continues its physical global expansion following massive business growth during 2020, it has entrusted GlobalDots with the Corporate IT & Hardware project of its latest EU branch. The project will be managed by GD's Israel team. GlobalDots has been trusted by Playtika since 2019. During 2020, Globaldots' IT & […]

Colocation & Hosting

Colocation Explained

Colocation hosting is quickly becoming more common as businesses find themselves increasingly dependent on their IT equipment and the necessity of having their data secure and available at all times. Many companies don't want the hassle of constantly maintaining and monitoring their equipment, and others don't have the infrastructure or expertise to do it themselves. […]

Cloud Cost Optimization

Navigating The Stormy Seas of Cloud Storage: Slash Cloud Storage Costs by 70% with GlobalDots' Curated Autoscaler

Imagine navigating your digital ship through the turbulent seas of cloud storage management. One wrong calculation, and you're either sinking under the weight of overprovisioning or losing speed due to performance hiccups. But what if there was a compass that could make this voyage smooth sailing? GlobalDots presents you with an Autoscaler that's revolutionizing the […]

Cloud Cost Optimization

Clarity in the Clouds: Innovative Solutions for Aviation

In the competitive world of aviation, where alliances are often forged with rivals, and competitors share skies as partners – GlobalDots is your co-pilot in navigating clouds of looming threats. Now, we are introducing our new e-book, which explores our curated innovative solutions for Aviation, including: Nowadays, where buying a ticket is just the beginning […]

Cloud Cost Optimization

FinOps vs DevOps: Key Differences and What Each Role Requires

Before widespread cloud adoption, the cloud's major selling point was a reduction in computing costs. Today, however, many organizations find themselves mired in increasingly costly and complex cloud environments, even forcing industry leaders such as Nvidia back toward on-prem setups. The priorities upheld by DevOps throughout the last decade have played a major role in […]

Cloud Cost Optimization

FinOps for Kubernetes: How to Reduce Costs in K8s Environments

Kubernetes, also known as K8s, is a container orchestration platform built on open-source principles. Offering a hard-hitting combination of container management and load balancing across multiple hosts, software developers are provided a major boon. Intricate deployment tasks can now be automated, accelerating development and release cycles. As a result, Kubernetes is one of the fastest […]

Identity & Access Management (IAM)

Embark on Your Cloud Security Journey with GlobalDots CNAPP and its New CIEM Capability

Imagine being the captain of a vast space station, floating in the endless cosmos. Your station is filled with various facilities, each serving its unique purpose, and inhabited by astronauts, each following their own set of rules. Without a proficient system to manage these rules, chaos could reign. An astronaut might accidentally enter a restricted […]

Cloud Cost Optimization

Understanding Google's BigQuery Pricing Changes: Essential Cost Optimization Tips

Recently, Google announced substantial changes to its BigQuery service, which came into effect on July 5, 2023. This blog post is dedicated to helping you understand these modifications and the potential impact they could have on your GCP's costs, thereby enabling you to make informed decisions during your FinOps journey. Google BigQuery is an enterprise-level, […]

Cloud Cost Optimization

The Cost of Cloud Complexity: What is Cloud Spend Management?

Cloud infrastructure comprises vast swathes of interconnected components. Offering unparalleled scalability and resources, businesses have spent the last decade exploring the cloud's hyper-agile tools – to great innovation. Between 2010 and 2023, the global cloud computing market grew from $24.63 billion to $600 billion; cloud migration has upended industries and, on the surface, shows no […]

Cloud Cost Optimization

Taming the IT Budget Beast: Latest Innovations in FinOps

Are you on a mission to tame your IT budget? With tools for automatic RI & SP purchases, real-time K8s pod auto-scaling, and advanced storage compression techniques at their disposal, our Cloud Innovation Hunters are in the wild – relentlessly seeking out the best FinOps solutions. Plus, we're tackling egress costs in ways you wouldn't […]

Cloud Workload Protection

On-Demand Webinar: CISO's Roadmap to Cloud Security Excellence

Today's CISOs face a daunting array of security threats. From ransomware and cloud misconfigurations to zero-day exploits and code vulnerabilities, the stakes have never been higher. Join our cloud security expert engineers for an enlightening webinar that delves deep into the state of cloud security in 2023. Learn about the best tools and practices that […]