3 Min read
Notorious Spam Kingpin Arrested in Spain
Last week Spanish police have arrested Pyotr Levashov under an international warrant, while he was on vacation. According to Reuters reports, the russian programmer got detained in Barcelona under accusation of international fraud as well as building and releasing spam and theft malware.
Levashov is believed to be the face behind the online pseudonym of Severa, currently listed as the world's 7th most notorious spammer according to Spamhaus' Top 10 Worst Spammers list. The US Justice Department believes the spam kingpin is the Russian partner of Alan Ralsky, a convicted spammer specialized in "pump-and-dump" spam schemes.
Read More:
Internet Machine Learning Routing Protocol to Replace the BGP Ecosystem
According to Bizety, all the revolutionary innovations are built on the BGP Ecosystem – a crumbling house of cards that is hindering further progress. All the BGP components (IP, DNS and AS) along with their networking, are being used for almost 30 years now and will definitely be replaced in a few years.
The Internet Machine Learning Routing Protocol (i-MLRP) will most likely take that place. It is considered the future of communications that will eliminate the "packet" as the basic unit of networking. The new structure should merge intelligence, security and machine learning and possibly end DDoS attacks, eliminate the need for VPN services and multiple ports, and ultimately put an end to network congestions.
Read More:
Businesses to Push AWS Spend After Seeing Notable ROI
A research conducted on 1000 IT and business leaders by 2nd Watch found that almost half of their respondents plans on spending at least 10% more on Amazon Web Services since their initial cloud investments are starting to pay off. The extra spend will mainly include Amazon's Aurora, DynamoDB, Kinesis, Redshift and Lambda services.
"The survey results are consistent with what we're seeing and hearing from our customers. They are making new investments into cloud-native services as payoff from previous investments show up, and they're looking for new ways of creating value and driving down costs."
Jeff Aden, Co-founder at 2nd Watch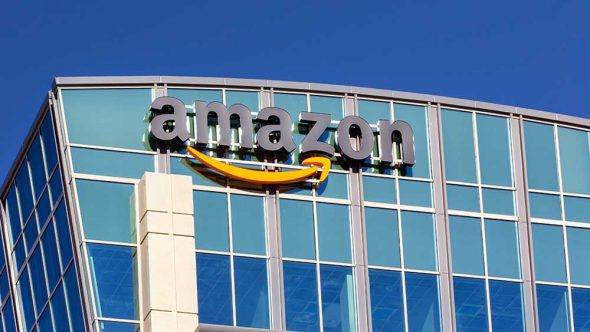 Read More:
Cloudflare Keeps Expanding: Fifth Data Center in Germany
Last week Cloudflare announced their latest point-of-presence, the Munich, Germany, data center. It's their 110th global data center and fifth in Germany (along with Berlin, Düsseldorf, Frankfurt and Hamburg).
The latest deployment aims at helping over six million websites by providing better performance and security levels. In a series of fast paced deployments, Cloudflare further strengthened their global position over 55 countries with a few new PoPs in plan.

Read More:
Is Dropbox Losing Pace Within the Crowded Cloud?
When it first launched back in 2007, Dropbox was a service that leveraged a then-emerging technology and offered it as a service the public had shown a need for. It lured people with their initial 2GB of free storage along with a brilliant growth strategy that had people referring it to friends. Dropbox earned traction and became a synonym for the cloud itself.
Yet today, Dropbox is just one amongst a series of services that quickly reached a critical mass but struggled to massively convert the initial traction to substantial revenue. They're evolving and trying to adapt, mainly pushing their Dropbox Plus, Business and Enterprise offerings. However, they are being overtaken by fierce competition with rather deep pockets: Amazon, Apple, Google and Microsoft are seizing the biggest share in the cloud sector. We're yet to see if Dropbox will manage to keep pace on the long run.
Read More: