4 Min read
Popular Mac Software Website Hacked
The website of HandBrake, a popular open-source video transcoder app, has been compromised by cyber criminals. The HandBrake team disclosed the security breach on Saturday. It appears that all recent Mac downloads might have infected computers with a Remote Access Trojan (RAT).
The team warned that one of their mirror servers for downloading the software has been compromised. Hackers replaced the Mac version of the HandBrake client with a malicious version of Proton intended for further malware distribution. The Mac-based trojan gives perpetrators root access to the infected machine. Proton was originally discovered on a Russian hacking forum back in February. Even though the compromised server was promptly shut down, the HandBrake team warns that anyone who has downloaded the software for Mac between May 2 and May 6 has a 50% chance of being infected by Proton.
If you think your machine may be infected, make sure to check their forum and follow the detection and removal steps.
Read More:
Rackspace CEO Hands Over the Reign
As Rackspace charges towards managed cloud services under Apollo Global Management, CEO Taylor Rhodes announced his departure from the company. Rather than the acquisition by Apollo being a reason for his departure, Rhodes said he believes it is time to move on and hand the reigns to a professional holding a different skillset.
"I'm proud to have led Rackspace through a hinge in its history, as we seized the leadership of the young and fast-growing market for managed cloud services, and as we went private under the ownership of Apollo Global Management and its partners"
Taylor Rhodes in his departing message
Now former CEO, Rhodes didn't reveal his next endeavor, he did mention his intention to take up a position in a smaller private company. The one to fill the vacant position is Jeff Cotten, Rackspace's previous president and chief deputy to the CEO. Earlier this year, Cotten described his vision for the company, such as the expansion of Rackspace's presence in Germany, investments in public cloud as well as the transformation into a service-led business.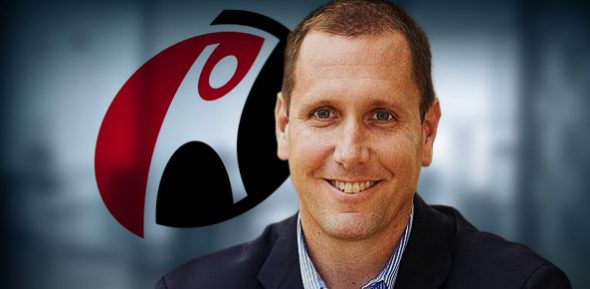 Read More:
CIA's Man-in-the-Middle Attack Tool Disclosed by WikiLeaks
In their latest batch of leaked "Vault 7" documents, WikiLeaks has published a detailed description of a man-in-the-middle attack tool (MitM) allegedly crafted and deployed by the Central Intelligence Agency (CIA) and aimed at local network perpetration.
WikiLeaks has been publishing thousands of documents that they claim originated at the CIA. The latest documents point at the tool, previously dubbed Fulcrum, now Archimedes, intended to attack machines within a LAN. The documents describe Archimedes as a tool that enables to redirect traffic from a computer to an infected one controlled by the Agency before the traffic gets passed on to the gateway – classic MitM attack.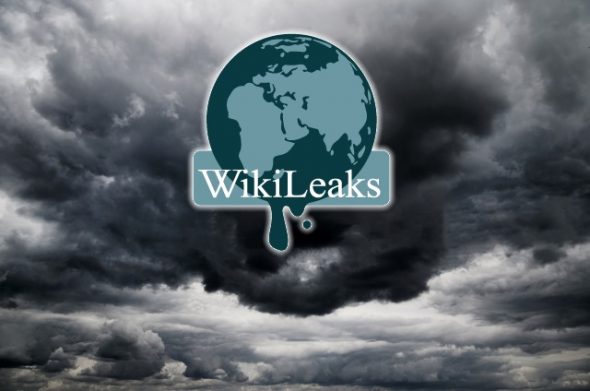 Read More:
Cisco Will Train 250,000 Indian Students for IoT and Cyber Security
According to a top executive at the company, Cisco is planning to train around 250,000 students in India.
"We have done a lot of work in education and there are campuses that use our technology. We will skill 250,000 students in the country around networking, security and IoT areas over a period of time"
Dinesh Malkani, President, Cisco India & SAARC
Cisco is currently running more than 50 projects in the areas of cyber security and plans on completing them during the course of this year. They already have a comprehensive security portfolio mostly due to the almost $4 bil spent in acquiring cyber security companies worldwide. The company also plans to set up a security trust office with the Indian government in order to share the most relevant global best practices and help prepare the government for future cyber security challenges.
Read More:
Oracle's Cloud Taps Into Germany
The tech powerhouse announced it will bring its Gen2 Cloud to Europe for the first time. The project will be launched in Germany with 3 new availability domains planned for this year. Gen2 will be available with the new IaaS capabilities allowing European organizations access to Oracle's bare metal cloud services.
The 3 high bandwidth-low latency sites will be running out of Frankfurt and will further strengthen Oracle's presence in Germany where they already collaborate with Lufthansa Cargo AG, Mövenpick and Global Drinks as cloud users. Oracle offerings will include access to their SaaS, PaaS and IaaS services. The timing of this move is important too, as it will provide painless cloud migration capabilities and compliance with impending EU General Data Protection Regulations.
Read More: