3 Min read
Internap's AgileSERVER 2.0 now supported at multiple locations
Internap, the provider of high-performance Internet infrastructure services, announced that it had now expanded the availability of its AgileSERVER 2.0, i.e. its OpenStack-based bare-metal Infrastructure-as-a-Service, through its data centers in Amsterdam, Dallas and Santa Clara, California. The newly opened facilities will fully support AgileCLOUD public cloud, managed hosting and colocation services. It's also important to note that Internap's AgileSERVER 2.0 was launched at its data center in Secaucus, New Jersey in 2015, and the Company plans to expand support for this high-performance offering through its additional international locations like Montreal and Singapore by June-July 2016.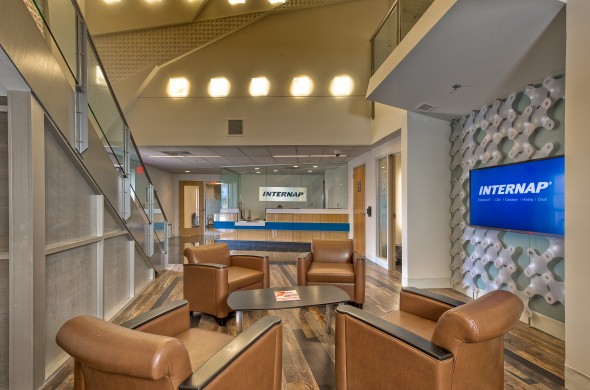 More info at: Internap
Nobis Technology Group acquired by LeaseWeb
LeaseWeb, the provider of managed hosting with native CDN support, announced that the Company's US subsidiary, LeaseWeb USA, had acquired Nobis Technology Group to further expand its cloud service and dedicated hosting customer base. In addition, LeaseWeb will also be acquiring Nobis Technology's hosting brand, Ubiquity Hosting. LeaseWeb also acquired Nobis' cloud and hosting customers, who will eventually be transitioned to LeaseWeb's portal. This acquisition of Nobis Technology brings in the latter's seven data centers (that are spread across the United States) into LeaseWeb's rapidly expanding global network. The acquisition price has not been made public.
Full report at: LeaseWeb
LiveRamp and Mirror Image collaborate to provide better real-time data lookups
Mirror Image, the provider of edge computing, content delivery networks and streaming media solutions, announced its collaboration with LiveRamp, the provider of data onboarding and connectivity services, to deliver highly scalable and high performing customizable advertising and marketing solutions to it's customers. The joint solution leverages a NoSQL based Database-as-a-Service offering on Mirror Image's global network that works in conjunction with LiveRamp's data onboarding capabilities to provide customers with real-time data lookups for each of their web requests. The solution should enable marketers and advertisers to reach out to their customers irrespective of their location, channel or device in a faster and more efficient manner, which is great news for LiveRamp's and Mirror Image's customer base.
More details at: Mirror-Image
Huawei and Nexusguard partner to offer DDoS protection
Huawei, a global information and communications technology (ICT) solutions provider in 170 countries and regions, and Nexusguard, the provider of DDoS security solutions, have partnered to offer a hybrid DDoS solution for Huawei customers. The solution was built specifically for Internet Service Providers and enterprises, as these types of business comprise the majority of Huawei's customers. Huawei and Nexusguard's hybrid solution will use on-premise equipment to handle smaller DDoS attacks while the cloud will be available for failover if an attack overloads the network. This ensures that all attacks are mitigated while the network suffers minimal latency and jitter. The solution also boasts low false positive rates, the ability to mitigate a DDoS attack of any size, immediate protection, real-time attack monitoring and security across multiple layers.
Read more at: BetaNews
Incapsula's IP Protection Aims to Mitigate Direct-to-Origin Attacks
Incapsula, the provider of web security and CDN, has released a new security product aimed at protecting IPs that may already have a layer of protection through a CDN and the cloud. Though these CDN-based security solutions do handle DDoS and OSWAP top 10 attacks, they are not built to protect non-HTTPS traffic. Since attackers can use FTP, SMTP, MX and nearly all other non-web DNS records to learn the origin IP of the traffic, a DDoS attack can be launched directly at the origin, and firewalls will be unable to stop the attack. Flooding the network with this type of attack can cause intense congestion in the network and even take down the ISP. Incapsula's solution is to add protection for single IPs through which traffic can be routed, screened and, if clean, passed through GRE tunnels back to the network. This is what their new IP protection provides to networks. This seems to be the best strategy at the time to handle and mitigate direct-to-origin attacks.
Read more at: Incapsula