4 Min read
IBM and Salesforce Team Up To Create Hybrid AI
Tech behemoths IBM and Salesforce announced a new partnership whose aim is to combine their AI platforms, Watson and Einstein. Salesforce had just finished integrating its Einstein AI with their Intelligent Customer Success (ICS) platform along with the release of Einstein Vision, a set of APIs that allows image recognition features to be implemented within CRM apps. The new partnership will see the integration of Watson APIs with ICS, making it easier for companies to build up on customer insights provided by Salesforce's Einstein with the data provided by Watson.
"The combination of Einstein and Watson will make businesses smarter and our customers more successful"
Marc Benioff, chairman and CEO of Salesforce
The hybrid platform is set to deliver accurate customer predictions that will enable smarter and faster decisions across marketing, sales, services and more. According to Salesforce, a lot of interest is being shown in AI and its predictive intelligence among its users. With Einstein now being automatically available with all Salesforce's solutions, their AI curious users are in for a treat as the platform is being augmented with IBM's Watson.
The pricing model of the various components will be disclosed by the end of the year, when the integration is expected to be completed.
Read More:
Cloud Pro
Rackspace Partners Up With Google To Complete "Public Cloud Trifecta" Managed Support Offering
After offering support for AWS and Microsoft Azure, Rackspace became partner with Google as their first partner to offer managed support for the Google Cloud Platform. Rackspace closed the deal completing the so-called "hyperscale public cloud trifecta" as a response to growing customer demand around Google Cloud.
Rackspace introduced their Fanatical Support for Azure around 19 months ago, immediately followed by Fanatical Support for AWS, achieving double rate growth rates ever since. Their expertise at scale on the leading public clouds puts them in a premium position that enables them to add more value for their customers. The newly formed partnership offers customers the best of both worlds. Rackspace's strengths around expert services and support are now intersected with Google Cloud's own AI and machine learning strengths, combined with big data and powerful analytics.
As more and more companies use multiple clouds, offering support for the three biggest public cloud providers perfectly rounds up a comprehensive service for end customers.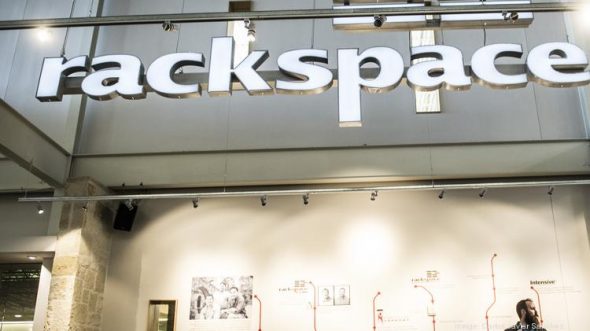 Read More:
Google's New Tools to Boost Cloud and G Suite Security
During last week's Cloud Next conference, Google launched a set of new tools intended to provide additional layers of security to Cloud and G Suite business users. The new tools main purpose is to integrate "security into everything" in order to increase customers' trust. The highlight among the newly released tools was the launch of Titan, a low-powered microcontroller that enables a cryptographic identity for hardware components. The custom security chip has been installed on Google servers and is designed to boost trust for both computers and peripherals of a cloud infrastructure.
Beside the physical components, Google also revealed a number of apps and APIs, largely intended for Google Cloud customers:
Identity-Aware Proxy (IAP) for Google Cloud – Enables user identification to determine if they are able to access the application. That way remote users will be able to access content without a VPN.
Data Loss Prevention (DLP) API for the cloud – Lets users scan content for sensitive data types, automatically redacting names, card details or contact information.
Key Management System (KMS) – Removes the need for on-site key management systems by providing means to create, use and destroy encryption keys for cloud use.
Alongside the tools, Google is now enabling a two-step verification to Cloud and G Suite services with their Security Key Enforcement (SKE).
Read More:
Apache Team Discovers Struts Framework Zero Day Vulnerability
Last Monday, the Apache security team discovered and fixed a vulnerability in their open-source web application framework, Apache Struts. Apache has categorized the vulnerability as a "possible remote code execution" where hackers could remotely execute code on the system by using a maliciously crafted Content-Type header.
The vulnerability impacts versions 2.3.5 through 2.3.31, and 2.5 through 2.5.10 of the Apache Struts framework. To fix the issue it's enough to upgrade Apache Struts to version 2.3.32 or 2.5.10.1. If upgrading is not possible, users can add a servlet filter to validate the Content-Type header to ensure only valid values are used. Alternatively, users can implement a WAF rule.
All sites using Apache's Struts2 framework are at risk, including sites that rely on third-party inclusions from sites using Struts. Apache has disclosed the details of the vulnerability here, to provide further information for all those that are using Struts2 for any aspect of their web presence. System administrators and site owners are strongly advised to take the necessary measures to protect all Struts instances as soon as possible. The vulnerability is said to be extremely easy to exploit, while malicious attempts at doing so drastically increased over the last week.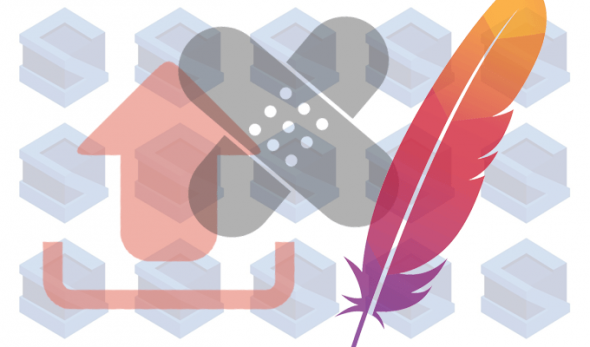 ReadMore: