Google Cloud Joins the Level 3 Cloud Connect Ecosystem
Level 3 Communications, the provider of communications and networking solutions, announced that Google Cloud Platform has become the latest member to join the Level 3 Cloud Connect ecosystem. The Google Cloud Interconnect (GCI) provides enterprise-grade connections to Google's network edge by making use of multiple network service providers including Level 3.
The interconnection into Level 3's Cloud Connect will improve security since the Level 3's private network is physically isolated from the Internet, while improving the performance of Google Cloud by leveraging Level 3's redundant fiber network that connects to multiple locations while ensuring low latency. Level 3 Cloud Connect will also enable users to decide their bandwidth requirements dynamically and works in a pay-as-you-use model.
Full article at CDN Advisor.
Yahoo to Acquire BrightRoll for $640M in Cash
Yahoo is set to acquire video advertising company BrightRoll for an all-cash payment of $640 million. BrightRoll said that it would continue business as usual afterwards, offering the same line of products, but improving and expanding with Yahoo's investment and support. BrightRoll expects its net revenues to exceed $100 million this year. Once the acquisition is complete Yahoo expects to have the largest video advertising platform in the United States. BrightRoll currently works with 87 of AdAge's Top 100 U.S. advertisers and all of the top 15 ad agencies.
The move feels similar to AOL's acquisition of Adap.tv for $405 million in August 2013. In both cases an older online company currently reinventing itself with original online video acquires an online video ad company that emphasizes programmatic buying.
Full story at StreamingMedia.
Multi-Home the Data Center for 100% uptime
The complexity of your application space has a lot to do with how easy or hard such a move is. Take a look at Spir Communications as an example; the company's website properties, an important part of its revenue, received millions of visits each month. A fast paced industry combined with a company achieving great success. Hosted in a single datacenter, their digital services sometimes suffered from slow load times, congestion, and even occasional service outages of up to 30 minutes. They needed to be able to scale their online classified ads while providing the fast-loading pages customers expected.
They set the goal of 100% uptime and met it, by developing a multi-homed strategy they called Silo. Each Silo consisted of several load-balanced front-end servers and a local read-only database server. Silos were distributed across multiple datacenters to improve application availability.
Check the full article at Cedexis blog.
Top 5 mistakes not to make in the Cloud
This is the top 5 mistakes that would be smart to avoid to achieve optimal cloud experience;
Leaping before you look – Cloud is a means to an end. You want happy customers using apps that meet your security and compliance needs.
Thinking that you have found "the one" – a cloud provider relationship is not a marriage. Change providers based on your needs and the current situation.
Believing that tomorrow will be like today – you may need the cloud today, but it wont be the only thing you'll need tomorrow.
If it fits, it ships – Don't make the assumption that every cloud supports your most complex apps.
Not leveraging the full potential of the cloud – The cloud is a tool that opens up new possibilities.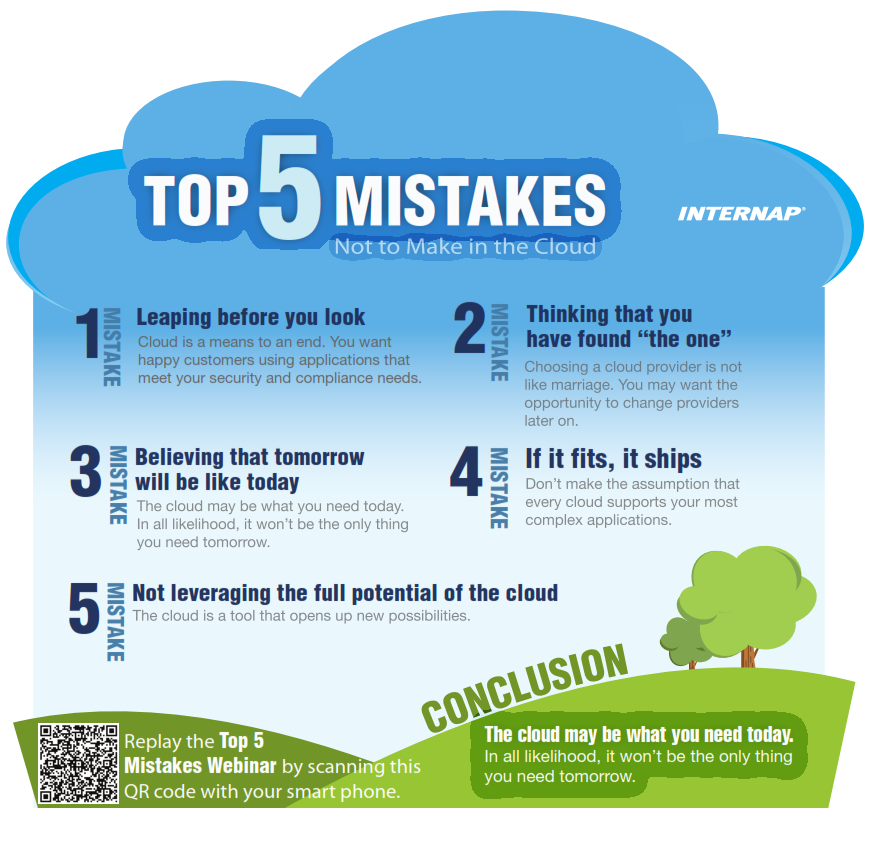 Check the article at Internap.
Do Web Fonts & JavaScript Slow Down My Site?
Using web fonts allows you a great range of freedoms from the normal web safe palette however this does come at a price. A common issue is the feared FOUT (Flash of unstyled text) which occurs when the WebFont is loading (downloading) and the fallback and often less pleasant font from the stylesheet is displayed for a second. That's why it's important that all WebFonts are stored on a CDN for quick access and loading.
While JavaScript is the saviour of many modern websites it too can slow your page load times. When you have multiple scripts loading from a range of different web servers, with varying performance, it can have a huge impact on load time. The best way to reduce the impact rate is to combine and minify these files. There is are also WordPress plugins which allows you to combine and minify. Don't let your site fall into the 'too slow' category. Minify, optimize and store your files on a CDN for optimal website performance and user experience.
Full article at MetaCDN Blog.
Which storage solution is best for your project?
Network storage is storage attached to a server over our network. Many different servers can access network storage, and with some network storage solutions, more than one server can get data from the same shared storage volume simultaneously. This comes in handy if one server dies. And with network storage, downtime is minimal. Disaster recovery tools available on select storage solutions let you send a command to quickly fail over to a different data center so you can access your data if our network is ever down in a data center.
Types of network storage and the differences between them:
Storage Area Network (SAN) or Block Storage
Block storage works like DAS, just remotely. SoftLayer's block storage has excellent features for backup and disaster recovery, and adding snapshot schedules and failover redundancy make it a powerful enterprise solution.
Network Attached Storage (NAS) or File Storage
Multiple servers can share files on the same storage simultaneously. Consistent performance storage lets you share files quickly and easily using a network file system (NFS) with your choice of performance level and secure connections.
Object Storage
Object storage is a standalone storage entity with its own representational state transfer (REST) API that grants applications (not operating systems) access to the files stored there. In conjunction with a content delivery network (CDN), you can quickly serve files to your users or to a mobile device in close proximity. In object storage there is not a directory structure, but instead metadata tags are used to categorize and search for files.
Full article at SoftLayer blog.
Latest Articles
In the competitive world of aviation, where alliances are often forged with rivals, and competitors share skies as partners – GlobalDots is your co-pilot in navigating clouds of looming threats. Now, we are introducing our new e-book, which explores our curated innovative solutions for Aviation, including: Nowadays, where buying a ticket is just the beginning […]
Before widespread cloud adoption, the cloud's major selling point was a reduction in computing costs. Today, however, many organizations find themselves mired in increasingly costly and complex cloud environments, even forcing industry leaders such as Nvidia back toward on-prem setups. The priorities upheld by DevOps throughout the last decade have played a major role in […]